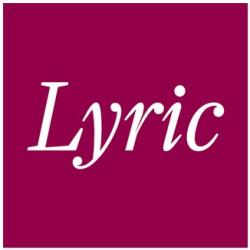 Lyric Opera of Chicago's Opera in the Neighborhoods program will once again bring a live performance tour to school and neighborhood venues throughout the Chicago area this fall. Jason and the Argonauts, a captivating opera for young people, composed by Gregory Spears with a libretto by Kathryn Walat, will begin performances for students in October. The run will culminate with two public performances at Chicago's Vittum Theater on Saturday, October 21, at 11:00 a.m. and 2:00 p.m.
Under the Opera in the Neighborhoods banner, Jason and the Argonauts is a fully mobile touring production that will be presented for student groups in and around Chicago. The 2023 tour will feature performances for students throughout the city and the suburbs during the second two weeks of October, and be available to an audience of nearly 3,000 students in grades 3-6. Student group performances are free for schools to attend.
Inspired by the ancient Greek myth, Jason and the Argonauts follows the thrilling adventures of a young man and his friends as they embark on a courageous quest to find the Golden Fleece, facing formidable challenges like battling a fearsome dragon. The opera incorporates themes of nature and sustainability, providing a contemporary perspective on the timeless tale. This production from Lyric features compelling stage design, along with a company of accomplished artists that includes four singing artists and four musicians. Casting will be shared in the near future.
Renowned composer Gregory Spears, known for blending baroque style, minimalism, and romanticism, brings his award-winning and critically acclaimed musical style to this opera. Librettist Kathryn Walat, a celebrated playwright and librettist, joins forces with Spears once again following their collaboration on the chamber opera Paul's Case, which received high praise for its poetic adaptation of Willa Cather's short story.
"We are all so pleased to be able to offer the opportunity for students to experience operas like Jason and the Argonauts through Lyric's long-standing Opera in the Neighborhoods program," said Jill LeCesne Potter, Senior Director of Learning Programs. "Opera has the power to captivate and inspire young audiences, and this production beautifully combines the magic of ancient Greek mythology with modern themes. Our goal is simply to provide access to the arts for as many audiences as possible and, perhaps, cultivate the next generation of arts enthusiasts."
Families in and around Chicago can enjoy the public performances of Jason and the Argonauts at the Vittum Theater (1012 N Noble St, Chicago) on Saturday, October 21st, 2023, at 11:00 a.m. and 2:00 p.m. Tickets ($10 youth, $20 adult) will go on sale Tuesday, July 25. Visit www.lyricopera.org/shows/upcoming/2023-24/jason-and-the-argonauts-2324/ for tickets and additional information.
Opera in the Neighborhoods is supported by Lead Sponsor CIBC with major support from the Nancy W. Knowles Student and Family Performances Fund.
Lyric Opera of Chicago thanks its Official Airline, American Airlines, and acknowledges support from the Illinois Arts Council Agency.
About Lyric
Lyric Opera of Chicago is committed to redefining what it means to experience great opera. The company is driven to deliver consistently excellent artistry through innovative, relevant, celebratory programming that engages and energizes new and traditional audiences.
Under the leadership of General Director, President & CEO Anthony Freud and Music Director Enrique Mazzola, Lyric is dedicated to reflecting, and drawing strength from, the diversity of Chicago. Lyric offers, through innovation, collaboration, and evolving learning opportunities, ever-more exciting, accessible, and thought-provoking audience and community experiences. We also stand committed to training the artists of the future, through The Patrick G. and Shirley W. Ryan Opera Center; and to becoming increasingly diverse across our audiences, staff, programming, and artists—magnifying the welcoming pull of our art form, our company, and our city.
Through the timeless power of voice, the splendor of a great orchestra and chorus, theater, dance, design, and truly magnificent stagecraft, Lyric is devoted to immersing audiences in worlds both familiar and unexpected, creating shared experiences that resonate long after the curtain comes down.
Join us @LyricOpera on Twitter, Instagram, TikTok, Youtube, and Facebook. #LongLivePassion
For more information, visit lyricopera.org.