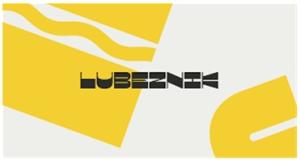 Lubeznik Center for the Arts (LCA) has received two Unity Foundation of La Porte County's Power for Good Grants. One is to help support LCA's art exhibitions, and the other is to bolster LCA's inclusivity, diversity, equity and access (IDEA) initiatives.
LCA's mission is to integrate art, education and community to provide access to compelling exhibitions and programs that explore contemporary ideas. Unity Foundation's grants will assure access to world-class art and its benefits for all members of our community. 
The center shows three primary exhibits each year with smaller exhibits in their community galleries, which showcase art by students, persons living with disabilities and local artists. LCA is the only visual arts center of its type in La Porte County and the most contemporary in the region. Their commitment to remaining free and open to all does not waver.
Currently on display at LCA is "We Are Us: The Human Condition," which highlights the unique capacity of the arts to depict the human condition in its forms. The artists in the exhibit are in museums world-wide and include Alex Katz, Alice Neal, Romare Bearden, Jacob Lawrence, Henri de Toulouse-Lautrec, Käthe Kollwitz and Edward Ruscha. 
One of LCA's primary goals is to focus on inclusivity, diversity, equity and access (IDEA) to help cultivate a more diverse audience. LCA continues to increase the number of artists of color shown in their galleries, deepen partnerships with galleries and museums that prioritize IDEA concepts, offer tours in Spanish or American Sign Language (or both) for each exhibit, have close captions of the exhibition videos and deepened our relationships in the African American community in Michigan City, especially on the west side of the city.
"We are so grateful to Unity Foundation's support, so we may continue the work we've begun in our neighborhoods. The relationships we are building are priceless, but the art experiences require funding," said LCA executive director, Janet Bloch.
The 2023 IDEA goals for LCA are ambitious and include holding more art pop-ups in the community and continuing a mural program in the neighborhoods of Michigan City.
LCA is proud to be a vibrant part of the community and appreciates Unity Foundation's generosity and mission to strengthen La Porte County. In addition to art exhibits, LCA offers classes, workshops, camps, free family days, special events each first Friday of the month, an annual outdoor arts festival and more! Visit LCA for free on weekdays (closed Tuesdays) from 10 a.m. to 5 p.m. and weekends from 11 a.m. to 4 p.m. to experience the art in person. 
About Lubeznik Center for the Arts
Lubeznik Center for the Arts (LCA) is a 501(c)(3) non-profit that provides access to compelling exhibitions and programs that explore contemporary ideas. The organization is located at 101 W. 2nd Street at the lakefront in Michigan City, Ind. Admission is free year-round. For more information, please visit LubeznikCenter.org or call 219.874.4900.
LCA Hours (Central)
Monday, Wednesday, Thursday, Friday: 10 AM-5 PM
Tuesday: Closed
Saturday & Sunday: 11 AM-4 PM