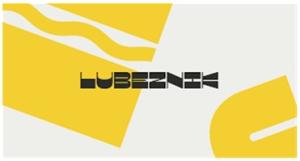 Lubeznik Center for the Arts (LCA) will host a First Friday Open Mic Night on Friday, October 6, 2023, from 5 to 8 p.m. Central. All are welcome to enjoy the performances, complimentary light refreshments and a cash bar. As always, admission is free.
LCA's Open Mic Night provides a platform for local performers to share their talents with the community.
Those interested in performing can register by emailing Samantha Bean at sbean@LubeznikCenter.org. Spots are limited and fill quickly, so sign up today.
Chicago poets, Tim Stafford and Robbie Q. Telfer will also be taking the stage that night to share their poetic stylings.
Stafford is a poet, storyteller and former Chicago Grand Slam Champion. His work has appeared on the HBO series, "Def Poetry Jam," and in numerous anthologies. He performs across the U.S. and Europe at festivals such as the WOERDZ Fest in Switzerland and the Spoken Word International Festival in Germany. He is also LCA's Poetry Slam emcee each spring.
Telfer has performed and taught in hundreds of places in nine different countries. His work appears in Connecticut Review, Cream City Review and many others. He's been an individual finalist at the National Poetry Slam and has a poetry collection from Write Bloody Books.
In addition to enjoying the performances, First Friday attendees can view "Vivian Maier: In Color," LCA's summer's exhibition. Centered on the Chicago History Museum's Vivian Maier collection, "Vivian Maier: In Color" features color prints spanning the 1950s through the 1970s. A discerning amateur photographer, Maier took thousands of pictures throughout her life, refining her craft through her explorations around Chicago. Maier died before her life's work was shared with the world. She left behind hundreds of prints, 100,000 negatives and about a thousand rolls of undeveloped film, which were discovered when a collector purchased the contents of her storage lockers. 
In the NIPSCO Art Education Studios, Area Artist Laurie Schirmer Carpenter's "LIMINAL LANDSCAPES" and the Purple Window Gallery Members Exhibition will be on display. The works of Natasha Moustache and zakkiyyah najeebah dumas o'neal will be on display in the Brincka/Cross and Susan Block Galleries.
For more information, contact Bean, LCA's marketing manager, at (219) 874-4900 or sbean@lubeznikcenter.org.

About Lubeznik Center for the Arts
Lubeznik Center for the Arts (LCA) is a 501(c)(3) non-profit that provides access to compelling exhibitions and programs that explore contemporary ideas. The organization is located at 101 W. 2nd Street at the lakefront in Michigan City, Indiana. Admission is free year-round. For more information, please visit LubeznikCenter.org or call 219.874.4900.
LCA HOURS (All hours are Central)
Monday, Wednesday, Thursday, Friday: 10 AM – 5 PM
Tuesday: Closed
Saturday & Sunday: 11 AM – 4 PM