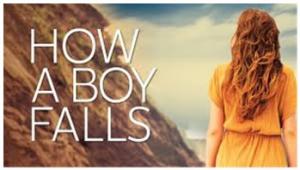 The story takes place in a gorgeous home built into a cliff with a cantilevered deck off the living room.  Lizzie Bracken's minimalist set has two levels.  The lower level has stairs to the rear, and is furnished with a bench, an ice cream table and chairs and a room divider/bar with a couple of stools.  The upper level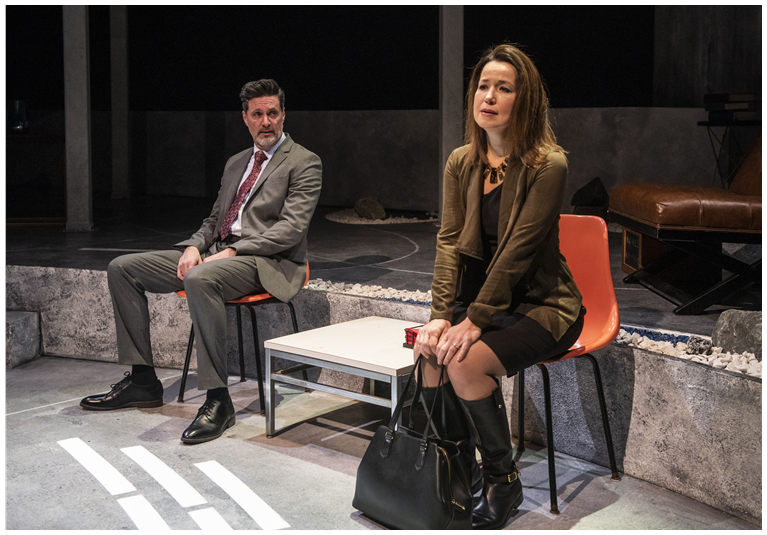 representing the living room and deck has minimal furniture.  By the way, if you're sitting in the first couple of rows, you'll be craning your neck to see the action on that upper level. 
There only five characters, but their ever changing relationships (or lack thereof) will keep you guessing.  It would be impossible to give any kind of a story outline without revealing pertinent facts so I'm listing the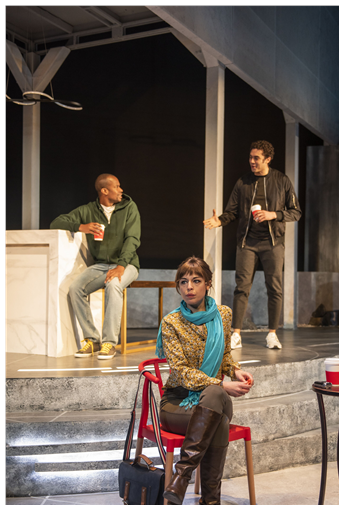 characters with a bit of background for each.
Paul (Tim Decker) – the husband, father to a small son, doesn't have any money of his own, interviews Chelle, a potential nanny but insists on calling her an au pair.
Miranda (Michelle Duffy) – the wife, mother to a small son, has family money, is terrified of that cantilevered deck
Chelle (Cassidy Slaughter-Mason) – the nanny/au pair, was desperate to find a job, willing to live in, assumes that the guy who approaches her is Rick
Sam (Sean Parris) – interested in meeting Chelle but shy about approaching her, at least until Mitch urges him on; lets Chelle think he's Rick, secretly researching Chelle
Mitch (Travis A. Knight) urges Sam to approach Chelle, comes up with tantalizing clues for Sam, has some connection to Paul – or does he?
Soon after Chelle takes the job as Nanny, the boy apparently falls from the deck.  When the Mickey Mouse hat he was wearing is found on the rocks near the water, it is presumed he drowned.  In her grief, Miranda goes to visit her sister while Paul stays home.  When Chelle, who feels guilty because she took her eyes off the boy for just a minute, starts packing, Paul won't let her leave.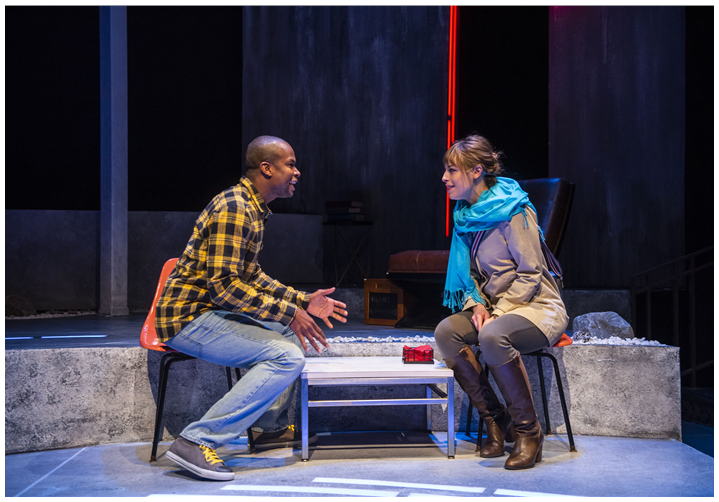 So, who can you trust?  Kudos to Director Halena Kays for keeping everyone guessing. 
"How A Boy Falls" runs through February 29th at Northlight Theatre, North Shore Center for the Performing Arts, 9501 Skokie Blvd., Skokie.  Parking is free.  Running time is 90 minutes, no intermission.  Performances are Wednesdays at 1:00 (except February 19th) and 7:30 pm; Thursdays at 7:30 pm; Fridays at 8:00 pm; Saturdays at 2:30 and 8:00 pm; Sundays at 2:30 and 7:00 pm (February 23rd only).  Open Captioning performance – Saturday, February 22nd at 2:30 pm.  Tickets range from $30-$89.  FYI (847) 673-6300 or www.northlight.org.