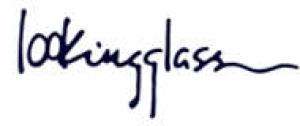 Lookingglass Theatre Company announces the cast for the World Premiere of Villette by Sara Gmitter, adapted from the Charlotte Brontë novel. The cast features Mi Kang as Lucy Snowe, Mo Shipley as Ginerva Fanshawe, Helen Joo Lee as Madame Beck, Renée Lockett as Mrs. Bretton, Ronald Román-Meléndez as John Graham Bretton, and Debo Balogun as Paul Emmanuel.  
Villette is Charlotte Brontë's undiscovered gem, featuring one her most modern heroines, Lucy Snowe, on a solitary journey full of romance and intrigue. Ensemble Member Tracy Walsh directs Artistic Associate Sara Gmitter's riveting adaptation of this novel by the author of Jane Eyre, running February 8 – April 23, 2023. Lookingglass Theatre is located in the Water Tower Water Works building, 821 N Michigan Ave, Chicago, IL 60611. Tickets are on sale now! 
The creative team includes Yu Shibagaki (Scenic Design), Ensemble Member Mara Blumenfeld (Costume Design), John Culbert (Lighting Design), Deon Custard (Sound Design), and Amanda Herrmann (Properties). 
Get tickets 
Online: https://lookingglasstheatre.org/event/villette-2022/ 
Phone: (312) 337-0665 
In Person: 165 E Pearson, Chicago, IL 60611  
The box office is open (phone and in-person) Tuesdays-Saturdays, 12PM-4PM. 
World Premiere 
Villette 
Written by Artistic Associate Sara Gmitter  
From the book by Charlotte Brontë 
Directed by Ensemble Member Tracy Walsh 
February 8 – April 23, 2023 
Lookingglass Theatre in Water Tower Water Works 
Charlotte Brontë's undiscovered gem, Villette, offers a hero unlike any you've encountered before. Newly without means but freshly full of courage, Lucy Snowe travels alone to an unfamiliar land, determined to carve a path for herself. She is soon drawn into a maze of multiple doorways leading towards fulfillment or peril, in Artistic Associate Sara Gmitter's haunting adaptation, directed by Ensemble Member Tracy Walsh. 
Villette Performance Schedule 
Previews  
February 8 – 17, 2023 
Wednesdays – Saturdays 7:30PM 
Sunday 2PM 
Regular Run 
February 18 – April 23, 2023 
Tuesdays 7PM 
Wednesdays 7PM 
Thursdays 2PM & 7PM 
Fridays 7PM 
Saturdays 2PM & 7PM 
Sundays 2PM 
Please see the performance calendar on the website for full calendar and details. 
Get tickets: https://lookingglasstheatre.org/event/villette-2022/ 
About the Artists 
Sara Gmitter (she/her/hers) (Writer; Lookingglass Artistic Associate) is a longtime Artistic Associate with Lookingglass Theatre. Sara's playwriting credits include: A Long Fatal Love Chase (Translation and Adaptation Reading Series at Remy Bumppo); Sizzle: A Global Warming Comedy, co-written with Jason Burkett (New Suit Theatre Company at the Raven Theatre); In the Garden: A Darwinian Love Story (Lookingglass Theatre Company & Malvern Theatre Company in Melbourne Australia). In the Garden was nominated for a Jeff Award for Best New Work. In 2022, the Adrienne Shelly Foundation named Sara as the first recipient of their Playwright's Award.  
Sara has also served as a teaching artist, mentor, director, and playwright for the Lookingglass Young Ensemble. In Santa Fe, she has twice collaborated with the organization Creativity for Peace (now called Tomorrow's Women), first to devise Voices from Israel, Palestine, and New Mexico, and then with additional collaboration from students at the Institute of American Indian Arts, to create Tearing Down Walls: Voices from the Middle-East and Santa Fe.  
She has a BA in Theatre from the College of William and Mary and a Masters in Peace Education from the UN Mandated University for Peace in Costa Rica. She joined the Dramatist Guild in 2019. 
She earned a B.A. in Theatre from the College of William and Mary and an M.A. in Peace Education from the UN mandated University for Peace in Costa Rica. She currently serves as Program Assistant for Girls Inc. of Santa Fe and is also the co-clerk of the American Friends Service Committee's Nobel Peace Prize Nominating Task Group. Sara is the recipient of the Adrienne Shelly Foundation Inaugural Playwrights Award.  
Tracy Walsh (she/her/hers) (Director; Lookingglass Ensemble Member) is an Ensemble Member of Lookingglass Theatre Company where she has choreographed, appeared in and directed many productions including: The Old Curiosity Shop (Director), Acts of God, Blood Wedding, Around the World in 80 Days (Choreography), and The North China Lover (Actor/choreographer). Most recently, she choreographed dances for all productions of The Steadfast Tin Soldier and appeared in Her Honor Jane Byrne (Lookingglass). She was Movement Consultant for The Notebooks of Leonardo DaVinci (Goodman Theatre/Shakespeare Theatre Company) and was also an original cast member (Goodman Theatre/Seattle Repertory Theatre/Lincoln Center). She choreographed and appeared in Electra and Iphigenia in Aulis (Court Theatre/The Getty Villa) and choreographed Agamemnon (Court Theatre). She choreographed Don Giovanni and The Jewel Box (Chicago Opera Theatre) and directed, adapted & choreographed the recorded, live, original show All Wigged Out featuring musicians Marcy Marxer and Cathy Fink.  
About the cast 
Debo Balogun (he/him) (Paul Emanuel) Chicago credits include Measure for Measure (Chicago Shakespeare Theatre), Light Falls, Red Rex, Zurich (Steep Theatre Company), graveyard shift (Goodman Theatre), Mary Shelley's Frankenstein (Lookingglass Theatre Company), You Can't Take It With You, Fair Maid of the West (Oak Park Festival Theatre), Moon Man Walk (Definition Theatre), Bobby Pin Girls (Nothing Without a Company). Regional credits include McCarter Theatre Center. FILM: The Christmas Pitch. Television credits include Power Book IV: Force (STARZ), Single Drunk Female (Freeform), Fargo (FX), Chicago Med (NBC), neXt (FOX). Debo is an Artistic Associate with Oak Park Festival Theatre and an Ensemble Member with Steep Theatre Company. He is represented by Gray Talent Group. 
Helen Joo Lee (she/her) (Madame Beck) is thrilled to be making her Lookingglass debut!  Theatre credits include Sense and Sensibility (Indiana Repertory Theatre), The Great Leap (Asolo Repertory Theatre), Murder on the Orient Express (Asolo Repertory Theatre), Kentucky (The Gift Theatre), In the Canyon (Jackalope Theatre), You For Me For You (Sideshow Theatre). Film/TV credits include Power (Starz), Black Lightning (CW), Chicago Med (NBC), The Big Leap (Fox), Work in Progress (Showtime), The Chi (Showtime), Empire (Fox). She has lived in Melbourne, Seoul, and Rome teaching English as a second language. Big thanks to her agents at Stewart Talent for their warmth and encouragement!   
Mi Kang (she/her) (Lucy Snowe) is thrilled to be making her Lookingglass Theatre debut with Villette! Mi is a recent Northwestern MFA Acting graduate and select school credits include: Dance Nation, Peerless, and Hedda Gabler. Previous select theatre credits include: The Chinese Lady (TimeLine Theatre, Indiana Repertory Theatre), The Journal of Ben Uchida (Seattle Children's Theatre), John (ArtsWest Playhouse), A Tale for Time Being, Jane Eyre (Book-It Repertory Theatre), and The Great Inconvenience (Annex Theatre). She is represented by Stewart Talent. 
Renée Lockett (she/her) (Mrs. Bretton) is thrilled to return to Lookingglass! Last seen in Her Honor Jane Byrne and First Floor Theater's Jeff recommended Sugar in our Wounds. Other Chicago credits include: Familiar (Steppenwolf Theatre Company, Jeff nomination: Ensemble), Surely, Goodness and Mercy (Redtwist Theatre, Jeff nomination: Performer in a Drama, Black Theatre Alliance Award nomination: Best Actress), A Wonder in My Soul (Victory Gardens Theater), Crowns (Fleetwood-Jourdain Theatre, Black Theatre Alliance Award nomination: Best Ensemble). Renee has also worked with Babes with Blades, Court Theatre, Northlight Theatre, MPAACT, Prologue Theatre, Collaboraction Theatre Company, Three Cat Productions, Black Ensemble Theater, ETA Creative Arts, and Black Lives, Black Words. Renee is an ensemble member of MPAACT and an Artistic Associate with Black Lives, Black Words. Most recent Film credits include: The Plow and Freelancers Anonymous, as well as TV roles on The Chi and a recurring guest star role on Comedy Central's South Side. Renee is represented by DDO Artists Agency. 
Ronald Román-Meléndez (he/him) (John Graham Bretton) is an actor, musician, and songwriter from Guaynabo, Puerto Rico and is thrilled to be making his Lookingglass debut! Most recently, he spent two years in Spring Green, Wisconsin working with American Players Theatre as a member of their acting ensemble. Credits with APT include: Moises in The River Bride, Faulkland in The Rivals, Dumaine in Love's Labour's Lost, and The Messenger in An Improbable Fiction. Other Regional Credits include: Petruchio in Taming of the Shrew, Don Pedro in Much Ado About Nothing, Shag in Equivocation, Edward Ferrars in Sense & Sensibility, Fred/Earl in The Willard Suitcases, and Ebenezer Scrooge in A Christmas Carol at American Shakespeare Center. He holds an MFA in Classical Acting from Illinois State University. Mil gracias a mami y a papi, y a mis amigos quienes me han apoyado en el medio de todo el caos—saben quienes son; ¡¡esta es para ustedes!! 
Mo Shipley (they/them) (Ginevra Fanshawe) is happy as a clam to be making their Lookingglass debut! Aside from acting, Mo is an arts administrator and visual artist. Previous credits include Clown 2 in Corduroy with Emerald City Theatre, Ellie Coutier in Windy City Playhouse's Southern Gothic, a puppeteer in Rough House/Adventure Stages' Stranger and The Shadow, and a collaborator/deviser within Free Street Theatre's 50 in 50! A City Wide Celebration. Mo has also worked with Chicago Shakespeare Theater, Forks & Hope, Red Tape Theatre, Trap Door Theatre, Haven, and Strawdog Theatre. You can view some of Mo's most recent work in I Didn't Mean to go Mental, a new comedy series from Carly Glenn and Almost Pi Productions. Mo is immeasurably grateful to their partner and chosen family for the boundless support and love.  
About the Designers 
Mara Blumenfeld (she/her) (Costume Designer; Ensemble Member) has designed costumes for over 40 Lookingglass productions, including such company favorites as Lookingglass Alice, The Arabian Nights, Metamorphoses, and Cascabel. Based in Chicago, she has designed numerous productions for Goodman Theatre, Steppenwolf Theatre Company, Chicago Shakespeare Theater, Writers Theatre, and Court Theatre. A frequent collaborator with fellow Ensemble Member Mary Zimmerman, their credits include the Broadway and Off-Broadway productions of Metamorphoses, The Notebooks of Leonardo da Vinci at Second Stage Theatre, and Rusalka, Lucia di Lammermoor and La Sonnambula for the Metropolitan Opera. Regional credits include: 11 seasons with the Oregon Shakespeare Festival and numerous productions at the McCarter Theatre, Berkeley Repertory Theatre, Huntington Theatre Company, Asolo Repertory Theatre, and the Weston Playhouse, among others. Internationally, her work has been seen in Canada (Stratford Shakespeare Festival), the UK (Barbican Center and Donmar Warehouse), France (Opera du Rhin), Italy (Teatro alla Scala), Australia (Melbourne Theatre Company), China (Wuzhen Theatre Festival), and Japan (K-Ballet and Disney TokyoSea). She is the recipient of four Jeff Awards, and was the 2012 recipient of the Michael Merritt Award for Excellence in Design and Collaboration. 
John Culbert (he/him) (Lighting Designer) John Culbert returns to Lookingglass Theatre where he previously designed Argonautika and S/M.  Other Chicago credits include: Arsenic and Old Lace, The Tragedy of Othello, The Moor of Venice, The Adventures of Augie March, The Hard Problem, All My Sons, Caroline Or Change, and Carousel at Court Theatre; White Guy on the Bus and A Civil War Christmas at Northlight Theatre; Twelfth Night and Arcadia at Writer's Theatre; Regina at Lyric Opera of Chicago; Having Our Say, Two Trains Running, and Objects in the Mirror at the Goodman Theatre. Regional credits include productions with: Opera Theatre of St. Louis, Long Wharf Theatre, Berkeley Repertory Theatre, McCarter Theatre and Shakespeare Theatre Company. International credits include productions with Singapore Repertory and Opera National du Rhin. Other projects include the lighting design for the Chicago Park District's Buckingham Fountain. John served as a faculty member and Dean of The Theatre School at DePaul University for many years.    
Deon Custard (he/him) (Sound Designer) After completing BAs in English and Theatre (Directing) at Bates College in Lewiston, Maine, Custard graduated in the spring of 2021 and began PhD study at Northwestern University. In addition to his work as a PhD student, Deon is a freelance director, lighting & sound designer, dramaturg, and teaching artist who has worked with Steppenwolf, the Goodman, and Underscore Theatre Company, among others. 
Amanda A Herrmann (they/them) (Props Supervisor) Lookingglass credits include: The Steadfast Tin Soldier (2018, 2019, and 2022 productions), Mary Shelley's Frankenstein, Act(s) of God, 20,000 Leagues Under the Seas, Plantation!, Hard Times, Moby Dick, Beyond Caring, Mr. and Mrs. Pennyworth, and Life Sucks. Other credits include: Anna Karenina (Joffrey Ballet); How to be a Rock Critic (Steppenwolf Theatre Company); W;t (The Hypocrites); The Hollow, The Tin Woman (Peninsula Players Theatre); Hang, Pirandello's Henry IV, Fallen Angels (Remy Bumppo Theatre Company); The Book of Will, Miss Bennet (Northlight Theatre); Montauciel Takes Flight, A Wrinkle in Time, Velveteen Rabbit (Lifeline Theatre); This Way Outta Santaland, Naperville (Theater Wit); Balm in Gilead (Griffin Theatre). Amanda is a graduate of Ripon College with a B.A. in Theater and Art. 
Yu Shibagaki (she/her) (Scenic Design) is a NYC based set designer, originally from Nagoya, Japan.  Recent designs include 1919 (Steppenwolf for Young Adults); Heroes of the Fourth Turning (Studio Theatre); Dishwasher Dreams (Hartford Stage); Her Honor Jane Byrne (Lookingglass Theatre); America v.2.1 (Definition Theater); School Girls; Or, the African Mean Girls Play (Goodman Theatre); I, Banquo, I, Cinna (Chicago Shakespeare Theater); and more. http://www.yushibagaki.com/ 
Become A gglasspass Member 
See yourself here, Chicago. In the Lookingglass.  
A partnership with one of this city's leading Black theatre companies. A homegrown holiday hearth warmer. Two original CHI-made works each featuring unconventional central characters. A twirl around five extraordinary homespun districts (from Englewood to Edgewater to Avalon Park and more). And a transcendent summer sunset ritual that draws us all back waterside.   
Distinct. Unique. Reflecting is our function.   
Become a member and come see yourself at Lookingglass. 
The 2-play package includes two World Premiere productions, Villette and Lucy and Charlie's Honeymoon. Members also get the best seats at the best prices, and enjoy a bounty of benefits including priority seating, no ticket fees, unlimited ticket exchanges, savings when purchasing additional tickets for friends or family, a discount at our online store, and more!  
Visit lookingglasstheatre.org/flex-passes to learn how to book your 2022-23 membership! 
Thank You to Our Season Sponsors  
BMO  
Hearn  
HMS Media  
Shirley Ryan Ability Lab  
Waldorf Astoria   
Thank you to our Villette Sponsor 
The National Endowment for the Arts 
Thank you to our Villette Celebration Night Sponsors 
360 Chicago  
Food for Thought 
Become A Scene Maker 
Inside our 190-seat storycastle we work tirelessly to produce unique theatre that leaves YOU changed, charged, and empowered. Theatre making takes meticulous attention to detail and years of work, often unseen. We could not take that initial spark of an idea to the wonder we finally see on stage without you. While you might not be IN the room, you too are an artist and vital to the process. Through your support you play YOUR role in shaping a flourishing, arts-driven tomorrow. Become a Scene Maker, today. 
Become a Scene Maker and support Lookingglass at lookingglasstheatre.org/scene-maker 
About Health and Safety  
The health and safety of our audiences, artists, and staff are a top priority and we have invested our resources accordingly. As guidelines are constantly evolving, all policies are subject to change.  
As of September 1, 2022, Lookingglass Theatre Company will no longer require audiences to provide proof of vaccination.  
Facial coverings are currently recommended, but not required. 
We encourage you to confirm our current protocols prior to your visit to the theatre. Please refer to the health and safety page for more information about our current policies and safety measures regarding COVID-19. 
About Accessibility 
Lookingglass Theatre offers ground floor seats for all patrons who use a wheelchair or a scooter, or patrons who cannot walk stairs. Assisted listening devices are available at the patron's request. Dates for shows for hearing and visually impaired audiences to be announced. 
Groups of 10 or More 
Bring a group to Lookingglass and save up to 25% off regular ticket prices. 
A trip to Lookingglass is the perfect outing for your school group, office, in-town visit, retirement community, social group, book club, scout troop, religious group, or alumni organization! To book a group, email groups@lookingglasstheatre.org. 
For more information, visit lookingglasstheatre.org/groups. 
About Lookingglass Theatre Company   
Inventive. Collaborative. Transformative. Lookingglass Theatre Company, recipient of the 2011 Regional Theatre Tony Award, was founded in 1988 by eight Northwestern University students. Now in its 35th Season, Lookingglass is home to a multi-disciplined ensemble of artists who create story-centered theatrical work that is physical, aurally rich and visually metaphoric. The Company, located in Chicago's landmark Water Tower Water Works, has staged 70 world premieres, received 161 Joseph Jefferson Award Nominations, and produced work all across the United States. In 2016, Lookingglass received the MacArthur Award for Creative and Effective Institutions and in 2017, was the recipient of the League of Chicago Theatres' Artistic Achievement Award.    
Lookingglass continues to expand its artistic, financial, and institutional boundaries under the guidance of Artistic Director Heidi Stillman, Executive Director Rachel L. Fink, a 29-member artistic ensemble, 22 artistic associates, an administrative staff, and a dedicated board of directors led by Chair Diane Whatton.   
For more information, visit lookingglasstheatre.org.     
Engage with us on social media: Facebook, Twitter, Instagram, YouTube, and LinkedIn. #LookingglassTheatre 
About Chicago Theatre Week 
Chicago Theatre Week is an annual celebration of the rich tradition of theatre-going in Chicago during which visitors and residents can access value-priced tickets. As a program of the League of Chicago Theatres, in partnership with Choose Chicago, Chicago Theatre Week takes place February 16-26, 2023.  
Lookingglass Theatre Company's Villette is proud to participate in Chicago Theatre Week! Tickets for select performances from February 16-26 are now available for the special price of $30, while supplies last. Find more information at ChicagoTheatreWeek.com. 
Event Listing for Villette 
World Premiere 
Villette 
Written by Artistic Associate Sara Gmitter  
From the book by Charlotte Brontë 
Directed by Ensemble Member Tracy Walsh 
February 8 – April 23, 2023 
Lookingglass Theatre in Water Tower Water Works 
In Charlotte Brontë's Villette, Lucy Snowe -- newly without means but freshly full of courage -- leaves home to carve a path for herself. An eclectic carousel of characters (and one mysterious ghost!) draws her towards multiple doorways of opportunity – but which door should she choose? 
Previews  
February 8 – 17, 2023 
Regular Run 
February 19 – April 23, 2023 
Tuesdays 7PM 
Wednesdays 7PM 
Thursdays 1:30PM & 7PM 
Fridays 7PM 
Saturdays 2PM & 7PM 
Sundays 2PM 
Tickets start at $45. Please see the performance calendar on the website for full calendar and details. Get tickets: https://lookingglasstheatre.org/event/villette-2022/