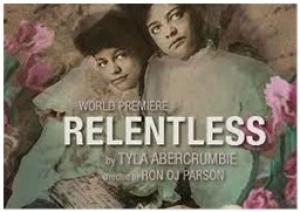 **** Highly Recommended **** Whenever I go to one of TimeLine Theatre's productions, I know I'm going to see a thoughtful, well-researched, intelligent play usually about the past.  It could be about an event or person of historical significance, but not necessarily.  TimeLine's latest production, Tyla Abercrumbie's Relentless, directed by Ron OJ Parson, is a gripping family story guaranteed to wrench at your heartstrings!  It's a little long, but I really didn't notice, I was so wrapped up in the story.  4 Spotlights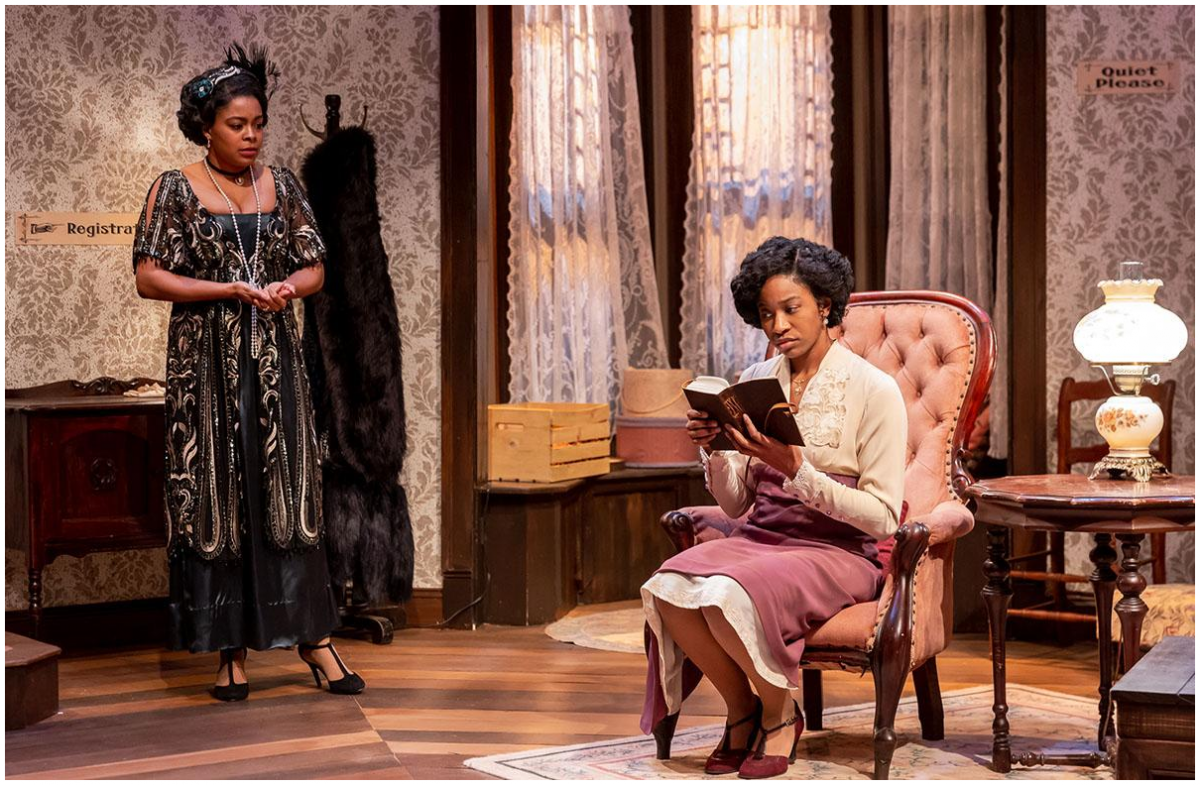 Set in 1919, Relentless is about a pair of sisters who have come home to Philadelphia to settle their mother's estate which includes a beautiful Victorian house.  While sorting through her mother's things, Janet (Jaye Ladymore) found a trunk full of journals, so she sat down to read one.
Janet is a serious person who is angry about the racism she sees around her.  Her sister Annelle, on the other hand, is a frenetic social butterfly, hurrying to party so she doesn't have to think about her past.  She talks constantly thinking that will stop the people around her from bringing up anything unpleasant.  When Annelle asked about the book, Janet explained it was their mother's diary, and Annelle pitched a fit.  She said she didn't think anyone should ever read diaries because they're private and should be burned.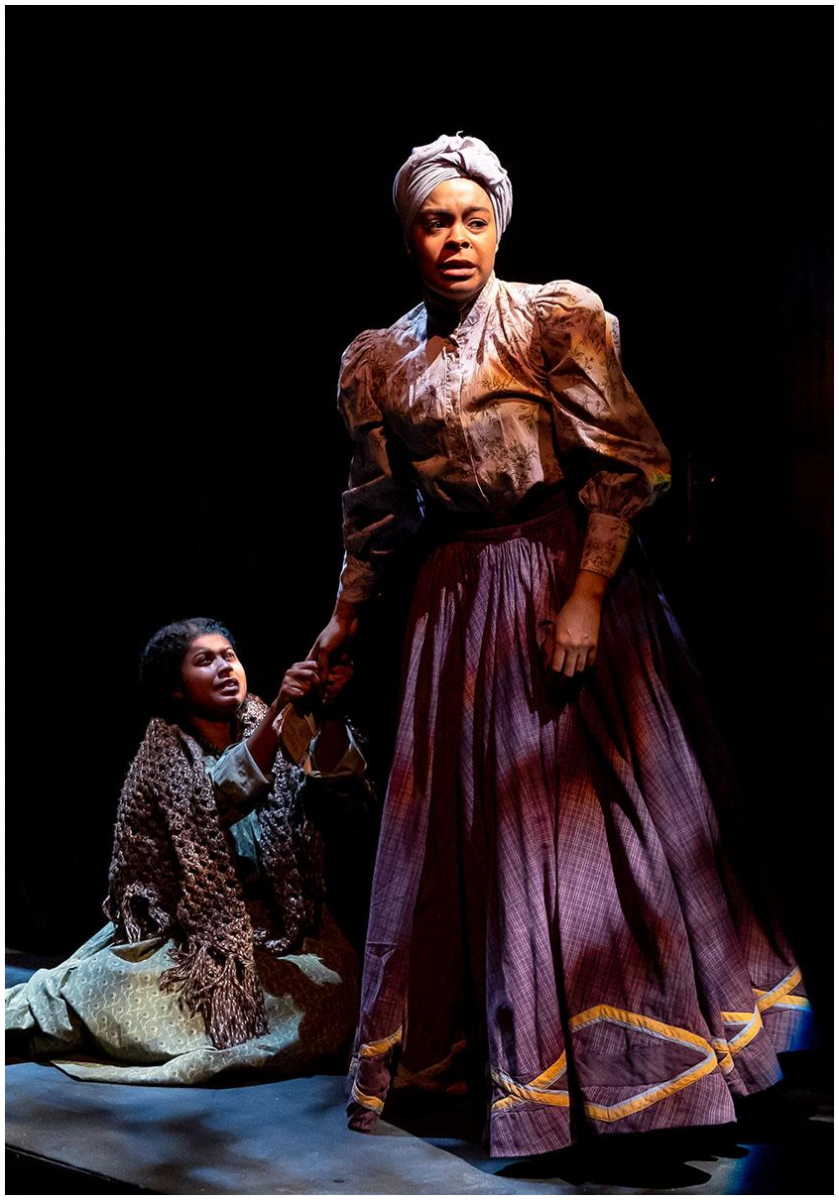 Janet continued to read, a line of script from the diary was projected above her.  On a corner of the stage, a Mother (Bakari) and Daughter (Demetra Dee), clearly hiding, embrace.  Shushing the girl, Mother told her to always remember her name – not the Master's name for her, but the name she gave her when she was born, Zhuulee.  Along with other advice, Mother told her to NEVER let anyone find out that she knew how to read, and hurried away. 
Since Janet opted to stay home and read, Franklin (Xavier Edward King), the wealthy gentleman Annelle wanted her to meet, came to see her.  Janet was not happy to see him, but she was polite until she accused him of having too much white in his face.  His reply was a devastating truth.
Annelle and her husband Marcus (Travis Delgado) burst in with a bottle of wine and a couple of glasses, ready to continue the party, until Marcus revealed his deep longing for a son.  Annelle was angry and horrified and more devastating truths are revealed.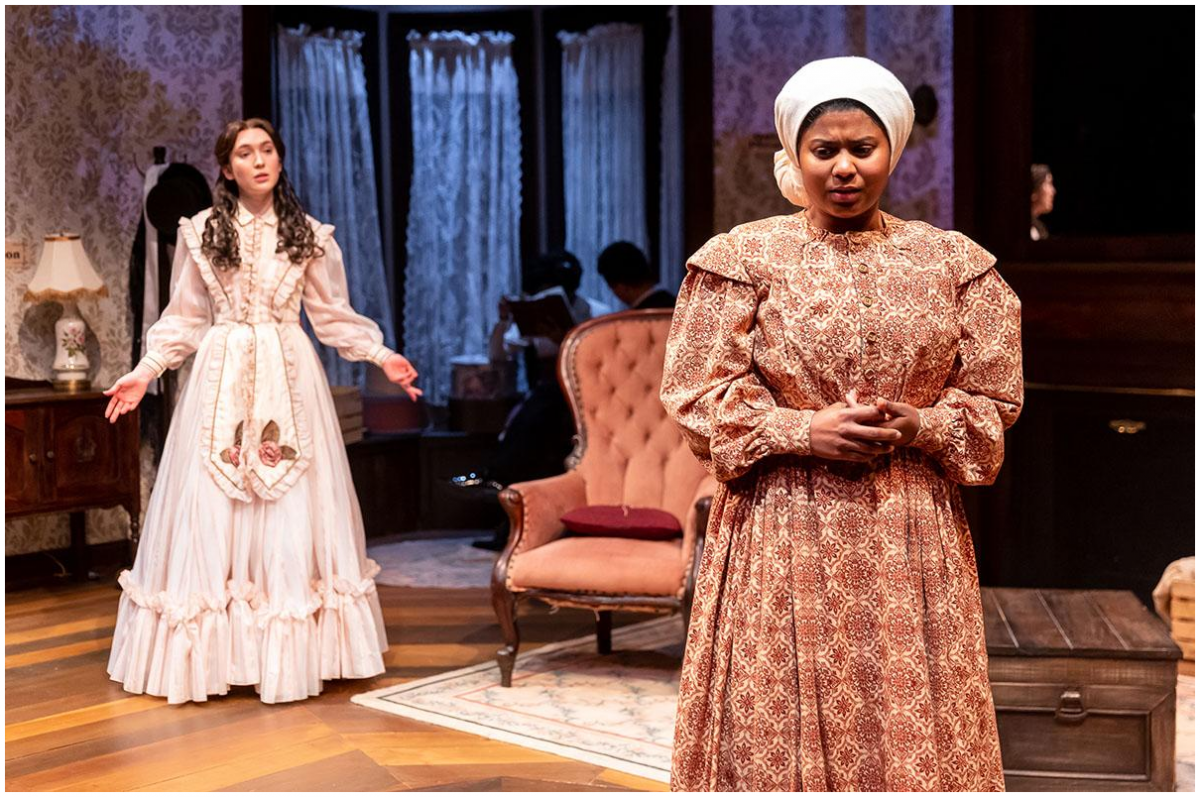 Those first two scenes are a forecast for the rest of the play.  As someone reads one of the diaries, a line of script appears, as do Zhuulee/Annabelle Lee (Dee) and her Mistress, Mary Elizabeth (Rebecca Hurd), and more secrets of the past were revealed.
I would love to have the Victorian house Scenic Designer Jack Magaw built on the Theater Wit stage.  The sitting room, with a windowed nook, a stained glass window and a stairway, is impressive.  I heard people in the audience commenting about how much they liked the double-globed lamp, the Tiffany-style lamp and the gorgeous wood sideboard.    
Kudos to Costume Designer Christine Pascual.  The women's costumes were fabulous!  I loved Janet's stylish and elegant cream and mauve day dress.  Annelle's sequined evening dress with matching headpiece was sparkly and gorgeous.  The men were equally spiffy!    
Note: Guests must show proof of vaccination before entering the theater.  Guests are required to wear masks while inside the building.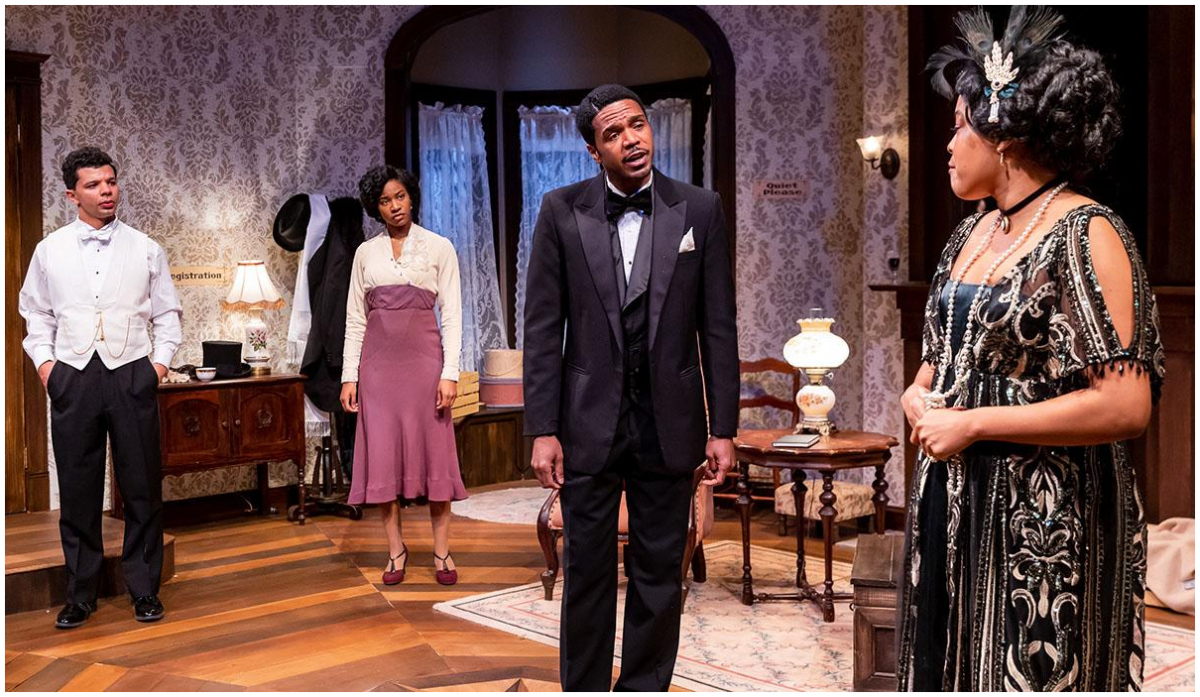 TimeLine Theatre's production of Relentless runs through February 26th at Theater Wit, 1229 W. Belmont, Chicago.  Parking is available in Theater Wit's lot across the street, $8.00 payable at box office.  Running time is 2 hours, 45 minutes, with an intermission. 
The performance schedule is Wednesday through Friday at 7:00 pm, Saturday at 2:00 & 7:00 and Sundays at 2:00 p.m.  Tickets for Relentless range from $42-$57.  TimeLine is also a member of TCG's Blue Star Theatre Program and is offering $25 tickets to U.S. military personnel, veterans, first responders, and their spouses and family.  FYI (773) 281-8463 x6 or www.timelinetheatre.com.