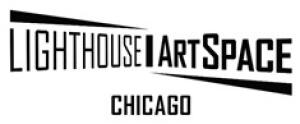 Lighthouse ArtSpace Chicago (108 W. Germania Pl.) today announced that it is further diversifying its immersive gallery space by staging live concerts this summer in the Live @ Lighthouse summer concert series, sponsored by Kawai Pianos. Six nights of performances are confirmed so far, starting June 8. The series is a curated musical experience, featuring an impressive lineup of acclaimed classical and jazz artists paired with a stunning visual backdrop that will surround audiences in 360-degrees of vibrant imagery – creating an unforgettable, never-before-seen concert format that will accentuate each performance. Before the artists take the stage, audiences will have the opportunity to experience the critically acclaimed Mozart Immersive: The Soul of a Genius, called "astonishing" by ABC Chicago and "absolutely beautiful" by WGN.  
The featured acts for Live @ Lighthouse include classical pianist Polina Osetinskaya (June 8), acclaimed jazz vocalist Jazzmeia Horn (June 22), Emmy-nominated trumpeter and singer Benny Benack III (July 13) and renowned guitarist and singer Allan Harris (July 13). Two jazz trios made up of some of the most prestigious talent in the genre will take the stage in August, including the legendary Lenny White, Cyrus Chestnut and Buster Williams (Aug. 10), and Billy Hart, Yotam Silberstein and Omer Abital (Aug. 31). All jazz performances are presented in partnership with the Michael Brovkine Agency. 
Tickets start at $65 and are on sale now at lighthouseartspace.com/chicago . In addition to the musical performance, each ticket includes a free welcome drink and the Mozart Immersive experience. VIP tickets include a souvenir poster signed by the featured artist/s, and a meet and greet with the performers following the show.  
The confirmed dates and acts for the Live @ Lighthouse summer concert series can be found below:  
Thursday, June 8 – 7 p.m. 
POLINA OSETINSKAYA, Pianist
Baroque Masterpieces from Epic Films
Celebrated pianist Polina Osetinskaya, hailed as "one of the most outstanding pianists of the 21st century" by The Baltic Times, appears in a new solo program, before her highly anticipated appearance with Maxim Vengerov and the Chicago Symphony this coming fall. In this intimate recital, Osetinskaya turns to a program of some of the most enduring musical masterpieces in history. With her signature virtuosity, Osetinskaya brings to life seminal works by Bach, Handel, Purcell and Rameau, utilized for the soundtracks of epic films by Bergman, Coppola, Kubrick and Tarkovsky. The dramatic qualities of the music, which had once enhanced the pivotal moments in these great films, are now distilled by Osetinskaya into a thoughtful and engaging live program.  
Thursday, June 22, – 7 p.m. and 9 p.m. 
JAZZMEIA HORN, Vocalist 
Called one of "the most exciting young vocalists in jazz" by the New York Times, Grammy-nominated jazz artist Jazzmeia Horn is the winner of the 2015 Thelonious Monk Institute International Jazz Competition and a recipient of the NAACP Image Award for her 2019 album "Love and Liberation." Horn founded a label to release her latest album, for which she also contributed as a musical director. 
Thursday, June 29 – 7 p.m. and 9 p.m. 
BENNY BENACK III, Pianist, Trumpeter, Vocalist 
Emmy-nominated trumpeter and singer Benny Benack III has proven to be a rare talent: not only a fiery trumpet player in the vein of Kenny Dorham and Freddie Hubbard, but also a singer with a sly, mature, naturally expressive delivery in the post-Sinatra mold, performing standards and his own astute songs with a thrilling sense of showmanship. Called "young, handsome, edgy, and oh-so-cool" by Broadway World, Benack's superb intonation and bracing virtuosity enable him to handle astounding feats of originally composed vocalese (complex solos with written lyrics). On top of it all, he is also an outstanding pianist.
Thursday, July 13, 2023 7 p.m. and 9 p.m. 
ALLAN HARRIS, Guitarist, Vocalist
 The Harlem-based vocalist, guitarist, bandleader and composer Allan Harris has reigned supreme as the most accomplished and exceptional singer of his generation. Aptly described by the Miami Herald as an artist blessed with, "the warmth of Tony Bennett, the bite and rhythmic sense of Sinatra, and the sly elegance of Nat 'King' Cole," the ample and aural evidence of Harris' moving artistry can be heard on his 14 recordings; his far-flung and critically acclaimed concerts around the world, and his numerous awards, which include the New York Nightlife Award for "Outstanding Jazz Vocalist" – which he won three times – the Backstage Bistro Award for " Ongoing Achievement in Jazz," the DownBeat Critic's Poll Award for "Rising Star Jazz Vocalist," the Hot House Jazz Magazine "Jazz Vocalist of theYear Award" in 2015 and 2016, the Harlem Speaks "Jazz Museum of Harlem Award," France's Palmares Award for 3rd Best Jazz Vocal Album of 2019, and many more. Harris has also been recognized by the legendary jazz and showtune singer Tony Bennett, who called him "my favorite singer." 
Thursday, Aug. 10 – 7 p.m. and 9 p.m.
LENNY WHITE, BUSTER WILLIAMS, CYRUS CHESTNUT 
This legendary all-star jazz trio, called "thrilling and technically sumptuous" by The Guardian, serenades audiences with a limitless repertoire and awe-inspiring virtuosity. The masterful jazz pianist Cyrus Chestnut balances his lithe technical skill with a robust, soulful style that speaks to his deep gospel roots and love of swinging hard bop. Known as one of the founding fathers of jazz fusion, drummer Lenny White is a three-time Grammy winner who's worked with acclaimed stars from Miles Davis to Chaka Khan. Grammy-nominated bassist Buster Williams has collaborated with jazz giants including Art Blakey, Count Basie and Sarah Vaughn, and recorded soundtracks for cult films like David Lynch's "Twin Peaks" and Spike Lee's "Clockers."  
Thursday, Aug. 31, 2023 7 p.m. and 9 p.m. 
BILLY HART, YOTAM SILBERSTEIN, OMER AVITAL  
Jazz connoisseurs and curious explorers alike will revel in musical excellence as this trio of musicians, each legendary in their own right, join forces for a multidimensional explosion of sound. The 2022 NEA Jazz Master Billy Hart, a performer and educator whose name is on the front pages of jazz history, performed as a member of the Herbie Hancock Sextet, also playing with Stan Getz and McCoy Tyner. "Want to know what jazz is really about? Listen to Billy Hart" said Mark Stryker of the Detroit Free Press. Hart is joined by the prolific jazz guitarist and composer Yotam Silberstein, whose "facility on the guitar is superb" according to NPR. Silberstein demonstrates a signature sound rich in bebop and blues, as well as folklore from South America, North Africa and the Middle East. Omer Avital rounds out the trio, an acclaimed Israeli American bassist, composer and bandleader who is "among the top tier of straight-ahead modern jazz performers" according to NPR. Avital is a contemporary jazz master, and a recipient of the ASCAP Vanguard Award. 
While Lighthouse ArtSpace Chicago is known for its immersive presentations including Immersive Van Gogh, Immersive Monet & The Impressionists, Immersive Frida Kahlo and Mozart Immersive: The Soul of a Genius, Lighthouse Immersive has found new and innovative ways to make use of the high-end projection mapping technology and stunning historic architecture in their Chicago venue. They have also hosted yoga classes bathed in the light and sounds of their immersive experiences, in addition to paint and sip classes and a DJ dance night where featured DJs can project their custom animations 360-degrees around the audience. Lighthouse ArtSpace Chicago was recently named one of Chicago's best new event spaces by Crain's Chicago, and is available for rental at lighthouseartspace.com. 
Mozart Immersive stands out from previous Lighthouse Immersive productions in that Mozart's ingenious compositions are the primary focus; with captivating visuals built around the auditory experience. The creative team used AI image generation as inspiration to design original dream-like visuals inspired by 18th century destinations that Mozart experienced. Audiences will be surrounded by bustling city streets, ornate royal auditoriums and lavish paintings, in addition to otherworldly dreamscapes featuring fantastical lucid imagery, all accompanied by some of Mozart's most beloved melodies performed by the acclaimed, Grammy-nominated Kaunas City Symphony Orchestra under the baton of world-renowned Maestro Constantine Orbelian: a four-time Grammy Award nominee in his own right who is also the music director and principal conductor for the New York City Opera. The internationally acclaimed creative team of Massimiliano Siccardi (Artistic Creator), Luca Longobardi (Composer and Arranger) and Vittorio Guidotti (Artistic Director) will take us on a whimsically surreal journey into the mind and soul of a genius. 
Featured in the work are some of Mozart's best loved compositions, including Symphony No. 40, Requiem, Turkish March, Ave Verum Corpus and a selection of works from Mozart's acclaimed operas, The Marriage of Figaro and The Magic Flute, among other pieces.  
For more information on Lighthouse ArtSpace Chicago's programs and offerings, follow @lighthouseartspacechicago on Facebook and Instagram.   
About Lighthouse Immersive
Lighthouse Immersive creates, produces and distributes innovative digital immersive art experiences through its experiential multiplex digital art galleries, aiming to cultivate community and creativity through large-scale events and exhibitions of all art forms. Lighthouse Immersive has produced the world premieres of Immersive Van Gogh, Immersive Monet & The Impressionists, Immersive Frida Kahlo, Immersive King Tut and Immersive Klimt: Revolution in 23 North American cities, including Toronto, New York City, Los Angeles, Chicago, Dallas, Las Vegas, Boston and Denver, and is currently expanding into additional markets. To date, they have sold over 6 million tickets to Immersive Van Gogh across North America, with Artnet calling it "one of the largest coordinated art phenomena of all time." 
About Kawai Pianos 
Kawai was founded in 1927 by Koichi Kawai, and has grown to become one the largest and best known musical instrument companies in the world. Kawai America Corporation and Kawai Canada Music offer a complete line of pianos, digital pianos and professional keyboards to musicians across the United States and Canada through a network of authorized dealers. From our North American headquarters in southern California, Kawai America and Kawai Canada manage instrument sales, advertising, marketing, artist relations and technical services.