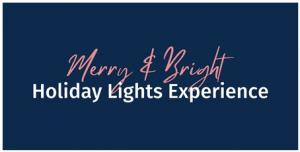 Join the Munster Education Foundation, Munster Civic Foundation, and the Munster Chamber of Commerce for "Light the Night," the kickoff to the Merry & Bright Holiday Lights Decorating Contest.
Watch as the holiday lights at Munster Town Hall sparkle for the first time, then pick up your holiday lights kit and enjoy refreshments from vendors before touring the lights around town.
Special guests: Santa and Mrs. Claus, Elmo, and more! Don't miss it!
Light the Night
December 3, 2021  |  5:30 PM to 6:30 PM
Munster Town Hall, 1005 Ridge Rd, Munster, IN