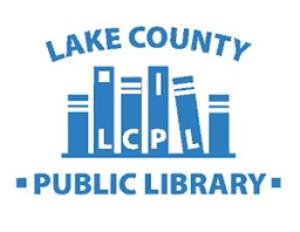 LIBRARY INSIDER
 Need to Know:
Summer Reading: All Together Now!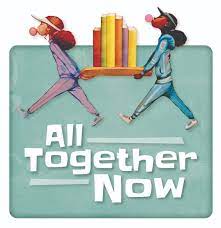 Summer Reading is almost here! Earn a raffle ticket for one of our grand prizes for every hour you spend reading from June 1 - July 31!
As always, Summer Reading is open to all ages! You can sign up online or at any LCPL location.
If you signed up online last year, simply log in using the same username and password and choose Enroll to get started with this year's program.
Happy reading!
Holiday Hours:
May 28 & 29, Memorial Day: All Locations Closed
June 18, Father's Day: Merrillvile Branch Closed (Merrillville Branch is the only location with Sunday hours.)
Featured Program: 
Summer Reading Kick-Offs
Celebrate the beginning of Summer Reading with these family events!
June 3: Summer Reading Kickoff Celebration at Griffith-Calumet Twp | 9 AM - 5 PM
June 3: All Together Now: Celebrate Munster at Munster | 1 PM - 3 PM
June 5: Kindness Fest at Dyer-Schererville | 1 PM - 3 PM
June 6: Summer Reading Open House at Highland | 11 AM - 12 PM OR 3 PM - 4 PM
June 12: Magic and Art of Dan Gogh at Hobart Community Center | 1 PM - 1:45 PM
June 12: Dan Gogh's Magic and Art Show at Lake Station-New Chicago | 4 PM - 5 PM
June 21: Truck Party at Merrillville | 12 PM - 2 PM
From the Stacks: 
Staff Recommends: Flowerheart by Catherine Bakewell
A YA fantasy perfect for fans of Kiki's Delivery Service or Howl's Moving Castle!
Have You Tried
Freegal Music?
Legally stream and download music for free - and keep what you download forever!
You Asked, We Answered!
Question: I want to listen to audiobooks on my phone. Can the library help me?
Answer: Full Access and Digital Access cardholders can use Hoopla and Libby, streaming platforms that allow you to borrow audiobooks from the comfort of your home! Each has an app you can download to an Android or iPhone.
To use these apps, you'll need your library card number, PIN, and an email address.
Check out the audiobook page on our website to get started, or see a tutorial for Hoopla or for Libby.
If you need more help, reach out to your local branch and we'll be happy to assist! You can also check our calendar to see if we have any One-on-One Tech Help sessions coming up.
Happy listening!
Kids' Skill-Building Books:
Title:
When Spring Comes by Kevin Henkes, illustrated by Laura Dronzek
Skills:
• Vocabulary
• Background Knowledge
Practices:
• Talking
Extend the book with a trip outdoors!
Title:
Hi-Five Farm by Ross Burach
Skills:
• Letter Knowledge
• Vocabulary
• Background Knowledge
Practices:
• Playing
Extend the Book with these reading tips!
How does PLAYING help my child get ready to read?
Lake County Public Library
1919 W 81st Ave
Merrillville, IN
(219) 769-3541