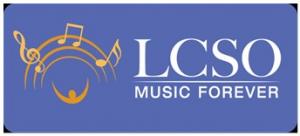 The School of Music at the University of Illinois recently announced the appointment of Dr. Carolyn Watson to join its distinguished faculty in fall of 2022 as their Director of Orchestras.
"The director of orchestras is a position critical to the success of the School of Music," explained the School's director, Jeffrey Sposato. "In addition to conducting her own ensembles and teaching individual conducting students, Dr. Watson will be responsible for overseeing the overall orchestra programs, which is of national renown. I am delighted that we have been able to recruit this high-caliber individual who has an extraordinary international reputation as a conductor, teacher, and performer."
Dr. Watson comes to Illinois from the University of Kansas at Lawrence, where she served as director of orchestral studies. Originally from Australia, she has performed all over the world, and currently serves as music director of the La Porte County Symphony Orchestra and principal guest conductor of the Kansas City Chamber Orchestra. Since moving to the United States she has led performances with Amarillo Opera, Austin Symphony, Catskill Symphony, Dallas Opera, Des Moines Metro Opera, Detroit Symphony Civic Orchestra, Interlochen Philharmonic, Kansas City Ballet, Kansas City Chamber Orchestra, Lyric Opera of Kansas City, St. Joseph Symphony, and World Youth Symphony Orchestra. Recruited as music director of the Interlochen Arts Academy Orchestra, she won the 2015 American Prize for Orchestral Performance with this ensemble.
"The LCSO is so happy for Carolyn," said LCSO Executive Director, Tim King. "Geographically, this puts her closer to the LCSO where she will continue to present outstanding concerts as we roll out our 50th Anniversary programs and activities. I know the LCSO board, musicians and our subscribers and donors join me in congratulating Carolyn on this extraordinary appointment."
More information about Dr. Carolyn Watson can be found on the LCSO's website at: www.lcso.net or her personal website at: www.Carolyn-Watson.com.
Dr. Carolyn Watson | Music Director - La Porte County Symphony Orchestra | Director of Orchestras - University of Illinois School of Music
About LCSO: The mission of the LCSO is to enrich the lives of people of all ages within and beyond La Porte County through the experience of excellent live orchestra performances. The LCSO is also supported by the Indiana Arts Commission, South Shore Arts, What's New La Porte, The Beacher and WIMS AM 1420, 95.1 FM, 106.7 FM, 96.7 The Eagle, Rock 106.5 and Art on the Air WVLP 103.1 Radio. Visit us at: www.lcso.net.