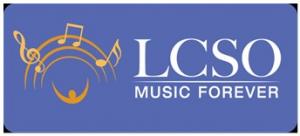 The Indiana Arts Commission (IAC) announced on Monday, July 12th an award of $9,530 to the La Porte County Symphony Orchestra (LCSO) through the Arts Organization Support grant program.
During its June 25th Quarterly Business Meeting, the Commission approved funding recommendations for the Arts Project Support and Arts Organization Support grant programs. Over 590 applications were reviewed by 167 Hoosiers from around the state specializing in arts, community development, and finance.
IAC Chair, Alberta Barker, stated, "The Commission is impressed at the work being done around the state and is excited to support investment in Hoosier communities."
In addition, the Commission awarded the LCSO a $1,000 merit award. The Commission awarded $1,000 merit awards to 52 organizations receiving Arts Organization Support to recognize their innovation and dedication to providing public benefit in the last year.
"This funding is especially gratifying in this past pandemic season.", said LCSO Executive Director, Tim King. "The La Porte County Symphony Orchestra was the only professional orchestra in the state of Indiana that performed with a full ensemble and completed their entire season. My sincere thanks to our board, musicians and audiences who all took the necessary precautions while making it possible to keep performing. I am grateful that the IAC noticed and rewarded our efforts."
Funding for the Indiana Arts Commission and its programs is provided by the Indiana General Assembly and the National Endowment for the Arts, a federal agency.

About LCSO: The mission of the LCSO is to enrich the lives of people of all ages within and beyond La Porte County through the experience of excellent live orchestra performances. The LCSO is also supported by the Indiana Arts Commission, South Shore Arts, What's New La Porte, La Porte Herald-Argus, Michigan City News Dispatch, The Beacher and WIMS AM 1420, 95.1 FM, 106.7 FM, 96.7 The Eagle, and Rock 106.5. Visit us at www.lcso.net.