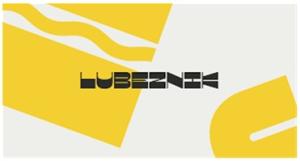 Registration is now open for fall classes and workshops for children, teens and adults at Lubeznik Center for the Arts (LCA).
LCA's fall 2023 education lineup includes a wide variety of engaging classes for every age and skill level:
Mixed Media I & II
Contemporary Art: Home
Abstract Painting I & II 
Sandcastle Writers
Theater
This fall, LCA is offering three new classes:
Architectural Drawing 
Ballroom Dance
Character Design
Two crocheting workshops are also being offered:
Crochet I: The Eyes Have It
Crochet II: Mosaic Madness 
To register for any of these exciting classes and workshops, call 219-874-4900 or visit LubeznikCenter.org/Learning.
LCA member receive 10% off all classes and workshops, plus many other great benefits. Learn more and sign up at LubeznikCenter.org/Membership or call 219-874-4900.
Because accessibility is at the heart of LCA's mission, scholarships for children and adults are available for all classes and workshops thanks to the generous support of LCA's Dolly Fund.
LCA's Teen Arts Council (TAC) will continue to meet throughout the summer. Connecting creative teens, TAC meets every fourth Thursday from 6-7:30 p.m. at LCA, and all teens are welcome. Register by emailing Nelsy at nmarcano@lubeznikcenter.org. 
About Lubeznik Center for the Arts
Lubeznik Center for the Arts (LCA) is a 501(c)(3) non-profit that provides access to compelling exhibitions and programs that explore contemporary ideas. The organization is located at 101 W. 2nd Street at the lakefront in Michigan City, Indiana. Admission is free year-round. For more information, please visit LubeznikCenter.org or call 219.874.4900.
LCA Hours (All hours are Central)
Monday, Wednesday, Thursday, Friday: 10 AM – 5 PM
Tuesday: Closed
Saturday & Sunday: 11 AM – 4 PM