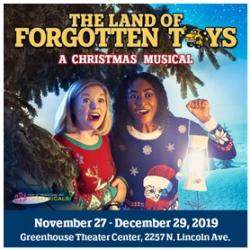 It is three days before Christmas and Grace (Bre Jacobs) is working in her family's toy store in Sheboygan, WI. Well, technically it will be her store once she turns 18, which will be in just three weeks. Her parents passed away when Grace was younger and gifted the store to her. However, Grace has bigger dreams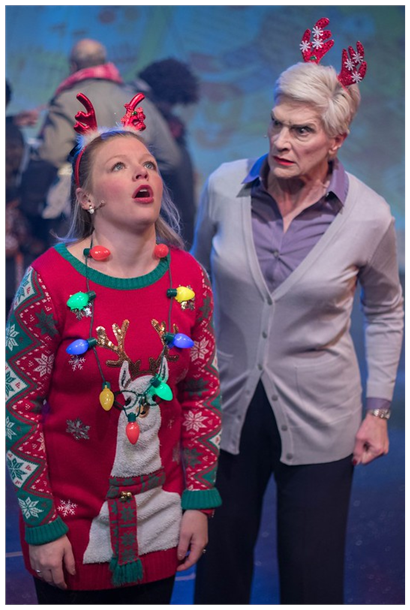 than just retail sales. She longs to attend college and pursue a degree in the field of astronomy. She currently works for, and lives with, her stressed-out Aunt Charlotte (Liz Norton) who is very demanding and a bit of a female Ebenezer Scrooge. Also working in the store is Grace's best friend Nikki (Mary Margaret-Roberts).
Taught by her parents at a young age about Polaris, or the North Star, Grace has a miniature star medallion from when she was a baby that she wears as a necklace and acts as a magical talisman that transports her and Nikki to the North Pole. There they meet The Queen of the Northern Sky (Kate Reid) who sends them on their mission to save the toys from the titular location.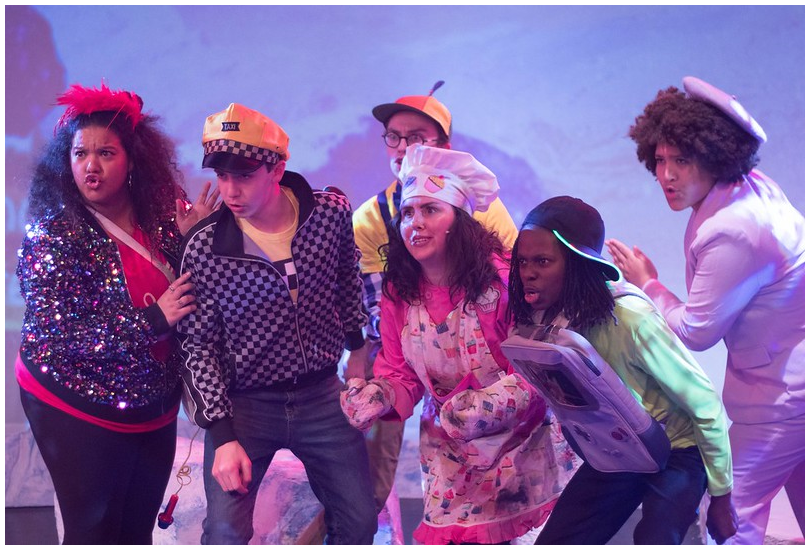 The toys that have been abandoned or discarded because the children either slightly damaged them or quickly tired of playing with them include: Barbara Doll (Evelyn Crane), Karaoke (Brittney Brown), Fun Oven Supreme (Cathy Reyes McNamara), Trivia (Joshua Bishop), Taxi Transformer (Lucas Crossman) and Game Dude (Jabari Thurman). Assisting the two young women on their journey is quirky elf Schmedrick (Quinn Kelch).
Not only must they save the toys but they must also find Santa, who has been kidnapped by his evil and vain-glorious sister Charlotta (Liz Norton in a dual role). Charlotta's two little helpers are simply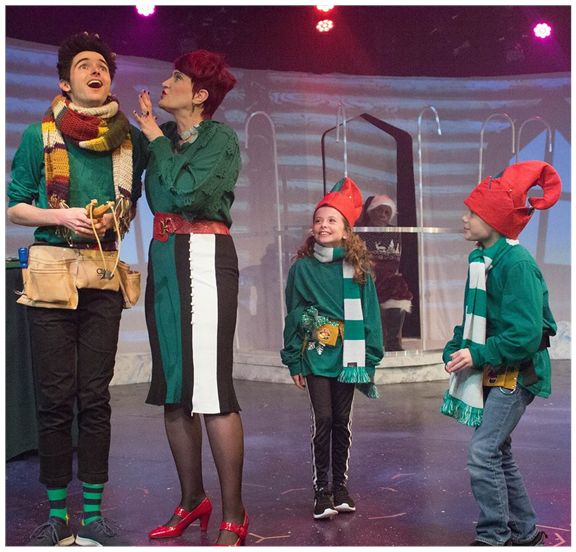 identified as Elf 1 (Joe Scott) and Elf 2 (Maya Keane), both of whom nearly steal the show with their diabolically wicked laughter and maniacal transgressions. Santa is played by the charming Randolph Johnson, who is the most mellifluous Mr. Claus that you are likely to see on any stage this year. It's too bad that Johnson doesn't have more lines because it would be lovely to hear his honeyed and soothing voice speak much more often. He does have a wonderfully jolly laugh, which makes him perfect for Father Christmas.
By the second musical number, Grace's power ballad "Far Away from Here," audience members actually sit up and take notice. They may be startled to realize that this isn't just some frivolous kiddie pageant or vapid trifle. A great deal of care when into the creation of "The Land of Forgotten Toys." Based on a story by Larry Little (who is the Lead Producer at CPA Theatricals and the driving force behind this show), Jaclyn Enchin and Jennifer Enchin have written a complex book which is refreshingly female-centric. The fact that these toys that are in need of repair actually use their supposed flaws to their advantage to survive and eventually escape their dire situation and band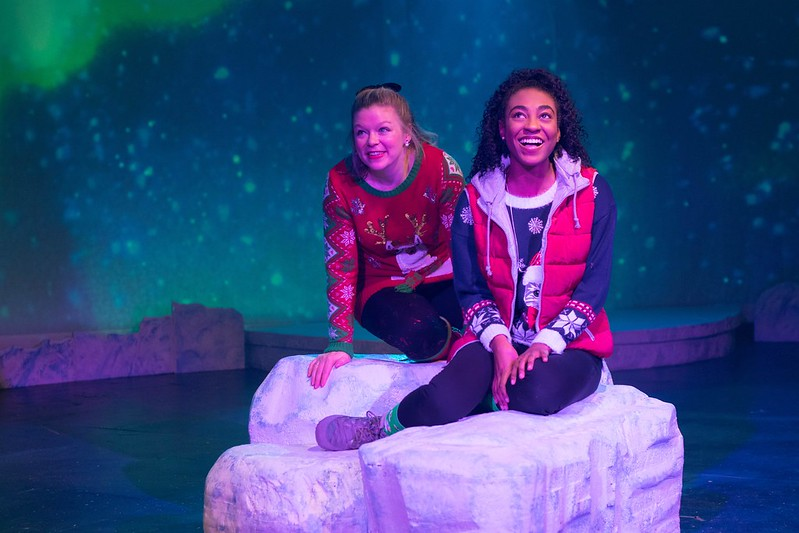 together as one is a powerful message for teens and young adults to learn. The Enchins, along with Mike Ross, have written some very clever lyrics to these songs. Dylan Marcaurele has composed a catchy score. Most memorable are the devilishly amusing "Green Christmas" sung by greedy Charlotta, the heartbreaking "If I Had a Kid Who Loved Me" sung by the ensemble of Forgotten Toys and the inspiring and emotional finale "There Is Always A Light."
CPA Theatricals' mission statement claims that it "was founded to develop theatrical projects to benefit underserved audiences and communities." With this thrilling and enriching production there is no doubt that it has accomplished that goal. Here's hoping that this extremely worthwhile family musical -- which is not only vibrant but vital -- will be enjoyed by kids from one to ninety-two not only this season but for years to come. May it become a new theatrical Christmas tradition.   ______________________________________________________________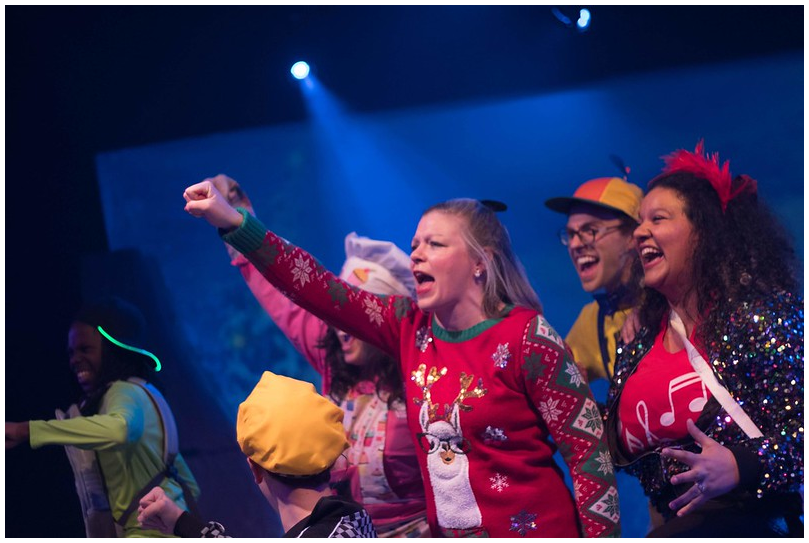 "The Land of Forgotten Toys" continues to December 29, 2019
The Greenhouse Theater Center, 2257 North Lincoln Avenue, Chicago, IL
Dates: Thursdays through Saturdays at 7:30 PM, Saturdays and Sundays at 2:00 PM
Tickets start at $29.50
Box Office: (773)404-7336
For more information, visit www.landofforgottentoysthemusical.com
Running time is 90 minutes with no intermission