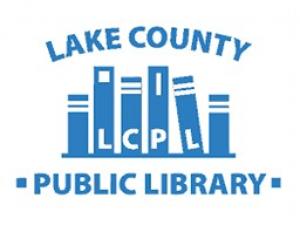 Need to Know:
Ask Us Anything!
Our Ask a Librarian service is a great way to get answers when you don't feel like calling or visiting a library in person. All you have to do is fill out this form and our team of specialists gets to work finding the information you need!
Here are a few things people like to ask us for:
Book recommendations
Obituaries for genealogy research
Articles from newspapers we subscribe to
Community information (such as contact information for government officials, veterans' resources, etc.)
Library card information or requests for new services
But of course we can help with a lot more, too. If you have a question, send it our way and a real, live librarian will get back to you in 48 business hours!
Featured Program:
Zoom Storytime: Live on Your Computer!
Join your favorite LCPL librarians on Zoom for live storytimes this fall!
Unlike our previous virtual storytimes, these are all live so that kids can interact with their librarians (though turning on your camera is optional!)
Head to the calendar to find a Zoom storytime happening soon. 
 See what else is happening at the library!
From the Stacks:
Staff Recommends:
Dyer-Schererville librarian Chris brings you four brand-new boarding school picks that'll make your own school look a whole lot better.
Have You Tried
Elementary and middle school science experiments and lesson plans. Find a wide variety of topics, like weather, robotics, and archaeology!
You Asked, We Answered!
Question: I want to use the Libratory to digitize some things. How do I do that?
Answer: You can email lab@lcplin.org to set up a one-on-one appointment to learn to use our equipment to digitize your items!
Because some digital conversion projects can take quite some time, though, we're also allowing people to drop off their items to be converted by Libratory staff. Call (219) 769-3541 ext. 354 or email lab@lcplin.org to schedule your drop-off.
We're currently equipped to convert: 8mm film, Super8 film, VHS, video cassettes, 35mm slides, and photos.
If you're using our drop-off service, be sure to check to see how many items you can drop off at one time. 
Kids' Skill-Building Books:
Venetian Lullaby by Judith L. Roth
Skills:
• Background Knowledge
• Vocabulary
• Phonological Awareness
Practices:
• Playing
Extend the book with a fruit gondola!
Napoleon vs. the Bunnies by J.F. Fox & Anna Kwan
Skills:
• Vocabulary
• Background Knowledge
• Narrative Skills
Practices:
• Playing
• Talking
Extend the Book with Napoleon and bunny finger puppets!
How does PLAYING help my child get ready to read?
Lake County Public Library
1919 W 81st Ave
Merrillville, IN
(219) 769-3541www.lcplin.org