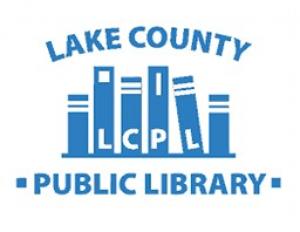 Kids' Books Will Remain Fine Free!
Overdue fines have been paused since March of 2020 due to the pandemic. 
As we progress through our reopening plan, overdue fines will begin to accrue once again starting June 1 - but kids' books will remain fine-free!
Overdue fines for all other items will return to the usual pre-pandemic rate and may never exceed $10. You can refresh your memory on our fines and fees here.
And, as always, if you have circumstances which prevent you from paying an overdue fine please let us know, either in person, by phone, or by email. We're here to help!
Featured Program:
Summer Reading Returns!
June 1 - July 31
Summer Reading is back and better than ever! Our 2021 theme is Tails & Tales. 
This year, we're tracking time spent reading rather than pages read. You'll also be able to sign up, log your hours, and submit your prize tickets entirely online!
Check out the prizes and sign up today!
See what else is happening at the library!
From the Stacks:
Staff Recommends: #OwnVoices Rom-Coms
#OwnVoices novels often deal with serious social issues and these stories are no exception. But they're really funny, too.
Have You Tried National Geographic Virtual Library?
A complete archive of National Geographic magazine, plus cross-searchable maps free with your library card!
You Asked, We Answered!
Question: How do I sign my daughter up for 1000 Books Before Kindergarten?
Answer: You can fill in a sign-up form at any LCPL location! It's only a quarter page, so it's a very quick process.
If you can't make it to a library, you can still start tracking the books you read to your child right away. Head to lcplin.org/1000-books to print a reading log (or you can make your own!) Just bring your log into the library when you're ready and we'll get you signed up retroactively.
Kids' Skill-Building Books:
Worms for Lunch by Leonid Gore
Skills:
• Background Knowledge
• Print Awareness
Practices:
• Talking
• Reading
• Playing
Extend the book with your own lunch box!
Cow Says Meow by Kirsti Call
Skills:
• Vocabulary
• Background Knowledge
• Print Awareness
Practices:
• Talking
• Reading
• Playing
Extend the Book with stuffed animal storytime!
How does PLAYING help my child get ready to read?
Lake County Public Library
1919 W 81st Ave
Merrillville, IN
(219) 769-3541www.lcplin.org