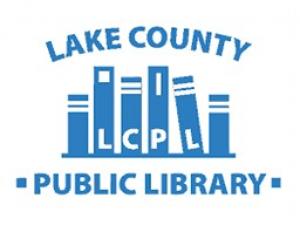 The Friends Annual Book Sale is BACK! We have hundreds of books, CDs, and DVDs for $1 or less. Looking for something a little fancier? Check out our collectors' section for some specially priced finds!
Friends of LCPL Pre-Sale:
Aug 12, 4:00 PM - 7:00 PM
Public Sale:
Aug 13, 1:00 PM - 4:00 PM
Aug 14, 9:30 AM - 4:00 PM
Anyone can become a Friend of LCPL to access the pre-sale. Membership is $5/year for individuals, $10/year for families, and $100 to become a lifetime member. You can print an application and return it to any branch, or become a Friend at the pre-sale before entering! 
See what else is happening at the library!
From the Stacks:
Staff Recommends: Tails & Tales for Adults
You don't HAVE to read on-theme to earn Summer Reading tickets... but with great books like this, why wouldn't you!
Have You Tried
Get unbiased, well-researched reviews of major brands and products! It's free with your library card.
You Asked, We Answered!
Question: Do you have some tool I can use to figure out what I should read next?
Answer: Yes! Give Novelist Plus a try. It's free with your library card and available 24/7.
You can search for a book, author or series that you love and then you can click on read-alikes to see if there are new books, authors or series to explore! You can also search by appeal, genre or theme, which helps readers find titles that are more their style.
There are also recommended reading lists that you can sort based on interest or age group. Our librarians love NoveList and we hope you do too! 
Kids' Skill-Building Books:
Bunny Overboard by Claudia Rueda 
 
Skills:
• Background Knowledge
• Vocabulary
Practices:
• Talking
• Playing
Extend the book with a sink or float activity!
ONE-osaurus, TWO-osaurus by Kim Norman
Skills:
• Vocabulary
• Background Knowledge
• Phonological Awareness
• Print Awareness
Practices:
• Playing
Extend the Book with a dinosaur song!
How does TALKING help my child get ready to read?
Lake County Public Library
1919 W 81st Ave
Merrillville, IN
(219) 769-3541www.lcplin.org