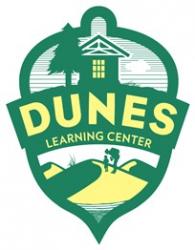 La Porte students are enjoying the opportunity to explore outdoors this week at Nature Camp, thanks to a partnership between the City of La Porte Park and Recreation Department and Dunes Learning Center, with support from the Flora Richardson Foundation.
Nature Camp features guided hikes, games and crafts at Cummings Lodge in Soldiers Memorial Park. Campers will be searching for salamanders and frogs, hiking in the forest, playing games with friends, going birdwatching and creating nature themed crafts. On Friday, campers are invited to bring their families out to explore The Richardson Preserve on a guided hike.
The Flora Richardson Foundation is dedicated to promoting education in the field of natural history focusing on the region of southern Lake Michigan. They maintain a nature preserve in La Porte, located at 5265 N Pawnee Trail. 
About Dunes Learning Center: The education partner of Indiana Dunes National Park, Dunes Learning Center delivers environmental education programs to inspire lasting curiosity and stewardship with nature. Visit DunesLearningCenter.org to learn more.