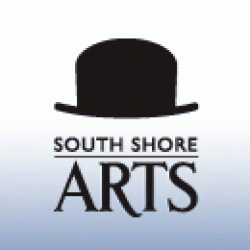 Register today for Kid's Camps at South Shore Arts!
This fall South Shore Arts has a variety of fun classes and workshops great for kids ages 5-12. Students will learn basic art-making skills while creating their own one-of-a-kind masterpieces. 
National "Keep Kids Creative" Week, October 18 & 20
Celebrate creativity in this fun workshop! Kids to dive into their imagination and create vision boards using a variety of painting, drawing and collage techniques.
Mad Scientist: Halloween-Themed Workshop, October 29
This STEAM workshop will be a fun-filled, spooky afternoon filled with visual arts tricks and scientific connections that are sure to be a treat!
Polymer Jewelry Camp, November 1 & 3
Polymer clay jewelry is all the rage right now! Students will learn to create wearable art out of one-of-a-kind pendants and beads made from polymer clay.
Learn to Sew for National Teddy Bear Week, November 8 & 10
This two-day class will teach the basics of hand sewing. By the end of the class, kids will walk away with their own personalized stuffed toy!
Makers & Explorers, November 15 & 17
Time to think outside the box! This camp will provide students with a large variety of quirky and recycled art-making materials and art supplies that will be sure to spark endless creativity!            
Sculpt-a-Pet, December 6 & 8
Design and sculpt the likeness of a beloved furry friend. Kids will design, sculpt and glaze a one-of-a-kind ceramic animal or pet.
Creative & Homemade Gifts, December 13 & 15
This workshop will give kids all the supplies they need for a unique 2d or 3d work of art as a homemade gift for someone special
Wrapping Paper, December 20 & 22
Students will learn printmaking techniques to make their very own roll of wrapping paper for all their Christmas gifts!
Register online or by calling 219-836-1839. Questions about classes can be directed to Director of Education, Natalie Heath, 219-836-1839 ex 101
Art & Story Hour
Every Wednesday, at 10am, ages 2-5
Fee: $5.00 per class, no registration required.
Join us every Wednesday in the lower level at The Center for Visual and Performing Arts in Munster, for a one-hour session of story time and art making! This is a fun class for kids and their parents/guardians to do together.