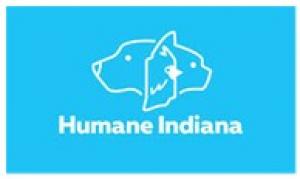 JOIN HUMANE INDIANA WILDLIFE TO GET BATTY ABOUT ONE OF OUR FAVORITE CREATURES OF THE NIGHT!
On Saturday, September 17 from 7 - 9 p.m, we invite you to the Humane Indiana Wildlife Rehabilitation and Education Center in Valparaiso, IN for an evening of everything about bats!
Did you know there are nearly 1,000 bat species worldwide? Do you know which bats are native to Indiana? Bats make up a quarter of all mammal species on earth. Get a close-up of their elongated fingers and winged membrane and join us as we learn all about this mysterious creature, the only mammal capable of flight. Then we'll head out to our wildlife grounds for some wild bat-watching!
Fun for the whole family

Night hikes on our trails to see local bats in action, using EchoTouch Sonar and night vision goggles

Special activities and crafts for all ages

Meet some of Humane Indiana Wildlife's amazing animal ambassadors
The event will be held both indoors and outside, so we encourage you to dress for the weather and wear comfortable walking shoes or boots.
Tickets are $10 per person, ages 4 and under are free.
See and admire the amazing feats of bats native to Indiana and learn about the only mammal who can fly and why humans depend on them. Sign up today by submitting the form below.
Saturday, September 17, 2022
7:00 PM  9:00 PM
Humane Indiana Wildlife Rehabilitation and Education Center
570 North 450 East
Valparaiso, IN