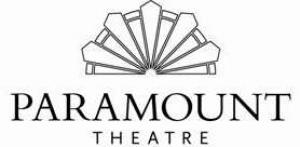 Broadway is back at Aurora's Paramount Theatre, currently presenting the final week of its smash hit production of Cinderella through Sunday, January 9, 2022.
But don't forget, Paramount also brings internationally known comedians, musicians, dance troupes and family shows to downtown Aurora, year-round.
Looking ahead to 2022, on the comedy front, tickets are now on sale for two of the funniest men in America - Frank Caliendo (March 18) and Jay Leno (March 26) - each performing one-night-only on Paramount's historic stage.
Nationally acclaimed music tribute acts include The Man in Black: A Tribute to Johnny Cash (March 17), An Evening with Killer Queen (March 19), Purple Reign: The Prince Tribute Show (March 25), along with An Evening with Under the Streetlamp, known for their doo-wop, Motown and old time rock' n' roll (March 27), and a capella performers Straight No Chaser: The Open Bar Tour (June 4).
Tickets are on sale now for all performances. For tickets and information, visit paramountaurora.com, call (630) 896-6666, or stop by the Paramount Theatre box office, 23 E. Galena Blvd., 10 a.m. to 6 p.m., Monday through Saturday
Following is a deeper dive into Paramount's general season:
The Man In Black: A Tribute To Johnny Cash
Thursday, March 17, 2022, 8 p.m.
Tickets: $35-$42
The Man In Black: A Tribute To Johnny Cash is an accurate and energetic recreation of an American music icon. The show brings this legend back to life onstage for the fans of today and the next generation. 
Born and raised in a suburb of St. Louis, Shawn Barker took his schoolboy love for singing and turned it into a career—a one-of-a-kind tribute to Johnny Cash. Universally considered the preeminent Johnny Cash tribute artist, Barker shares an uncanny resemblance to Cash. His strikingly similar looks, voice, and spot-on mannerisms revitalize the true character of Mr. Cash, himself, and have led Barker to an immensely successful career performing his tribute to the original "Man in Black." themaninblack.com 
Shawn Barker stars in The Man in Black A Tribute To Johnny Cash
Frank Caliendo
Friday, March 18, 2022, 8 p.m.
Tickets: $52-$62
Comedian and celebrity impressionist Frank Caliendo is a comedy genius, famous for his countless, hilarious appearances on Frank TV, Fox NFL Sunday, MADtv, The Late Show with David Letterman and more. He's also a favorite at Paramount, where his high-energy blend of observations, impressions, characters and anecdotal stories always start at a frenetic pace and never let up. Best of all, you can bring the kids because Caliendo's shows are clean and family-friendly.
Born in Chicago and raised in Waukesha, Wisconsin, Caliendo has been making people laugh his entire life, popular for his high-energy style that the Hollywood Reporter called "a combination of Robin Williams and Jim Carrey." He was an 11-year veteran of television sketch comedy as a cast member on MADtv and star of his own series Frank TV. After a 10-year run on the FOX NFL Sunday Pregame Show, Caliendo has a new home over at ESPN, where he joined Sunday NFL Countdown. With ESPN's plethora of strong personalities, Caliendo has added a new set of highly entertaining sports persona to his vast arsenal of impressions, including analysts like Jon Gruden, Mel Kiper, Jr., Ron "Jaws" Jaworski, Coach Mike Ditka, Adam Schefter and Chris "Boomer" Berman. His "Gruden QB Camp" segments, and Super Bowl "Richard Sherman 30 for 30" mocumentary are among the plethora of his works that have gone viral across the web. frankcaliendo.com
An Evening with Killer Queen
Saturday, March 19, 2022, 8 p.m.
Tickets: $38-$48
If you want to go back in time to see what a Queen concert with Freddie Mercury looked and sounded like, then you want to get tickets to Killer Queen. The premier Queen tribute, Killer Queen has been hailed "Kings of the musical impersonators" (BBC-1), "Simply uncanny" (Daily Mail) and, "a real life Bohemian Rhapsody...as near to the real thing as you're likely to get" (The People). 
With more than 25 years performing, Killer Queen, featuring Patrick Myers, is as thrilling, daring and electrifying as Freddie Mercury himself. No detail is overlooked. They have toured all over Europe, in the U.S. at Austin City Limits and Red Rocks Ampitheatre, and they're the only Queen tribute band that has sold out the same venues that Queen played. killerqueen.com
Purple Reign: The Prince Tribute Show
Friday, March 25, 2022, 8 p.m.
Tickets: $37-$57
​​Prince may be gone, but his music endures with Purple Reign, one of the world's top Prince tribute bands. So hop in your "Little Red Corvette," don your "Raspberry Beret" and head to downtown Aurora for a show that proves Prince was in a class all his own.
From humble beginnings in small UNLV college clubs to late night TV, Purple Reign has toured the world and risen to international acclaim. Featuring Jason Tenner as Prince, Purple Reign takes audiences back to the era that made "The Artist'' an international superstar. Tenner and his on-stage entourage capture the imagination and seamlessly re-create the blistering performances and raw energy of Prince in his prime, complete with a tribute to Morris Day and The Time. Crowned Best Tribute Act and Best Impersonator by the Las Vegas Review Journal Poll, this is a must see live experience for Purple Rain movie fans and all music fans alike. purplereign.net
Purple Reign performing "Purple Rain"
Jay Leno
Saturday, March 26, 2022, 8 p.m.
Tickets: $89-$109
He's back! The one and only Jay Leno is coming for another hilarious night of stand-up comedy as only the former king of late night can deliver.
After hosting The Tonight Show for more than two decades, Leno dominated the airwaves, winning an Emmy and a slew of other awards, including a star on the Hollywood Walk of Fame. His name is synonymous with quality entertainment that's fun for the whole family. From late night TV, to writing, to his voiceover work in TV and movies, Leno has done it all. Don't miss what he does next at Paramount, live and in-person.
An Evening with Under the Streetlamp
Sunday, March 27, 2022, 6 p.m.
Tickets: $45-$65
What happens when life imitates art? You get PBS favorite, Under the Streetlamp, and their electrifying, inspiring music that is thrilling audiences across the globe. Thanks to their stunning voices, slick dance moves and electrifying charm, this critically acclaimed quartet sells out the Paramount every season with their unforgettable show featuring your favorite doo-wop, Motown and old time rock 'n' roll tunes (and some surprises, too).
Originally established in 2009 by members of the Chicago company of the Tony Award-winning musical Jersey Boys, this fraternity of gifted performers breathes new life into your favorite doo-wop, Motown, and old time rock 'n' roll hits. Streetlamp's unique blend of harmonies and slick dance moves make it impossible to resist the urge to sing and dance along to songs from the heydays of AM radio. underthestreetlamp.com
America's favorite retro vocal group, Under the Streetlamp, will be Rockin' Round The Clock to classic hits from the American Radio Songbook.
Straight No Chaser
June 4, 2022
Tickets: $55-$95
If the phrase "male a cappella group" conjures up an image of students in blue blazers, ties and khakis singing traditional college songs on ivied campuses…think again. Straight No Chaser single-handedly made a musical genre popular with what they do. And what they do is create unbelievable music without a single instrument on stage.
These guys are trailblazers -- an unforgettable live act that needs to be seen to be believed. Straight No Chaser has emerged as a phenomenon with a massive fan base, numerous national TV appearances and proven success with CD releases. The captivating sound of nine unadulterated human voices coming together to make extraordinary music moves people in a fundamental sense…and with a sense of humor. sncmusic.com
Straight No Chaser - "That's What I Like" (official video)
Paramount's 10th Anniversary Broadway Series
Paramount returned to presenting live theater in August launching its 10th season with a smash hit production of Kinky Boots. Currently, families are leaping to their feet with standing ovations for Paramount's holiday-season production of Cinderella, playing now through January 9, 2022. Next is Groundhog Day, based on the classic Bill Murray film comedy, January 26-March 13, 2022. Nominated for seven Tony Awards, set your alarm to make sure you see this uproariously funny, surprisingly touching and simply inspirational musical comedy. Finally, are you ready to rock? Because Rock of Ages will take audiences back into the iconic music era of the '80s with a Hollywood love story told through the mind-blowing hits of top '80s rock bands like Journey, Bon Jovi, Styx, Poison and more. Performances are April 13-May 29, 2022.
Join the growing ranks of Broadway Series subscribers at downtown Aurora's Paramount Theatre. Three--play subscriptions including Cinderella, Groundhog Day and Rock of Ages are still on sale, ranging from $54 to $118.50 (without fees). To subscribe or purchase single tickets, visit paramountaurora.com, call (630) 896-6666, or stop by the Paramount Theatre, 23 E. Galena Blvd. in downtown Aurora.
Paramount Theatre's Covid-19 commitment to and safety and protocol
Paramount Theatre is committed to the health and safety of all patrons, theater employees, production staff and artists. To ensure the safety of everyone in the theater, regardless of age, attending a performance at either Paramount Theatre or Copley Theatre must wear masks and have proof of being fully vaccinated. Negative Covid tests may also be presented, with restrictions.
Note: This summarizes Paramount's current Covid-19 safety policy required at press time through January 9, 2022 and the run of Cinderella. For the latest updates and complete details, please read Paramount's full Covid Policy. Guests who do not comply will be denied entry or asked to leave the theater. If you feel you cannot follow these guidelines, please contact the box office at (630) 896-6666 to discuss your options.
About Paramount Theater
Paramount Theatre, 23 E. Galena Blvd., is the center for performing arts and education in Aurora, the second largest city in Illinois. The beautiful, 1,843-seat theater, graced with a strong 1930s Art Deco influence and original Venetian décor, nationally known for its high-quality productions, superb acoustics and historic grandeur, has been downtown Aurora's anchor attraction since 1931.
After launching its own Broadway Series in 2011, Paramount Theatre grew to be the second largest subscription house in the U.S. Before Covid, more than 41,000 subscribers from all over Chicagoland and the Midwest were enjoying Paramount's critically acclaimed, 2019-20 Broadway-caliber productions. In addition, Paramount also presents an array of internationally known comedians, musicians, dance troupes and family shows annually.
Paramount Theatre is one of four live performance venues programmed and managed by the Aurora Civic Center Authority. ACCA also oversees downtown Aurora's newly renovated 165-seat Copley Theatre, RiverEdge Park, the city's 6,000-seat outdoor summer concert venue, the Stolp Island Theatre, an immersive space opening in summer 2023, and the new Paramount School of the Arts.
Paramount Theatre continues to expand its artistic and institutional boundaries under the guidance of Tim Rater, President and CEO, Aurora Civic Center Authority; Jim Corti, Artistic Director, Paramount Theatre; a dedicated Board of Trustees and a devoted staff of live theater and music professionals.
For the latest news from Paramount Theatre, please visit ParamountAurora.com or follow Paramount on Facebook, Instagram or Twitter, all @ParamountAurora.