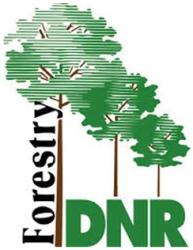 Grants totaling $1.8 million are available to fund urban forestry throughout Indiana.
Administered by the Indiana DNR Division of Forestry, Community & Urban Forestry, the funding is available through the USDA Forest Service Urban & Community Forestry Program via the Inflation Reduction Act.
Urban Forestry projects that are fundable through this grant include tree planting, tree inventories with management plans, urban tree canopy assessments, storm response planning, public and/or staff education, program outreach, and the establishment and strengthening of local urban forestry programs.
Communities interested in applying should note the following:
Grant awards are available for a minimum of $50,000 and a maximum of $250,000.
Only areas that have census tracts that have been determined to be underserved or disadvantaged according to the Climate & Economic Justice Screening Tool are available to receive this funding.
There is no match required for this grant opportunity.
Indiana municipalities, townships, tribal governments, counties, park districts, and 501©3 not-for-profit organizations that will be working in areas that are determined to be underserved or disadvantaged are eligible to apply.
Grant funds are awarded on a reimbursable basis.
Grant-funded activities will start at the time of award announcement and end by 12/31/26.
Applications are due December 22, 2023.
There will be a second round of funding available Summer of 2024 for the remaining $1.8 million funding amount.
All application materials are available for download.
Jacob Roos
Community & Urban Forestry Director
Division of Forestry
Indiana Department of Natural Resources
Phone: 317-234-4386
email: urbanforestry@dnr.IN.gov