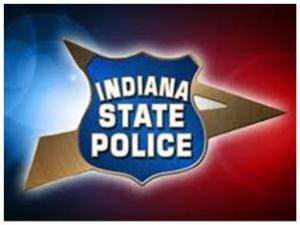 Collegiate Career Course
The Indiana State Police and ITYS have coordinated with Anderson University to design a camp for college students. This program is comprised of classes that will allow young adults the opportunity to gain an understanding of what it takes to become a police officer and the training process for the career. The goal is to give students the ability to be more successful if/when they decide to enter into the law enforcement field.
This is a week-long, co-ed course developed through a collaboration between the Indiana State Police, ITYS, and Anderson University. It will be a structured learning environment geared towards public safety. The 2021 season will not have a credit hour opportunity, hoping to change that for the future, but the experience will be like none other – the chance to encounter law enforcement in a hands on environment where you can assess your future career options in policing and its related fields.
Scholarships are available – interested parties should write a 500 word essay explaining their background, why this camp is the right opportunity for them, and how the camp will benefit from their presence. The essay must be submitted within two weeks of submitting your application. Once the ITYS board makes a determination about your essay,  you'll be contacted. If you are planning to write an essay for payment please type "possible scholarship" in the Check #Mailed/ Sponsored By line. Spaces are limited and there is no age limit.
Date & Location for 2022 ISP Collegiate Career Course
*click camp University for online application
Your registration will not be processed until the registration fee is paid ($250).  If you are applying for a scholarship, upon completion of the registration form, contact Sgt. S. Tumey by phone (317) 951-3882. PayPal is used to the left using the "Pay Now" button to process online payments. If choosing to mail a check for payment, please indicate in the checks memo the name of the camper and the camp attending. Mail checks to:
ITYS 8660 East 21st Street, Indianapolis, IN 46219
To receive a refund you must give a two month (from the start day of camp) notice that you are unable to attend that camp. If you cancel after the two months, there is no refund. This must be done by email and by phone call (317) 951-3882.