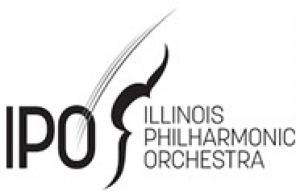 Illinois Philharmonic Orchestra (IPO), under the direction of Maestro Stilian Kirov, is pleased to announce holiday offerings plus a unique opportunity to gift "mini musical concerts" to loved ones via IPO's new Holiday IPOgrams.  IPO closes 2021 with the family-friendly musical program Back Together for the Holidays on December 11 at 3:00 p.m., when the orchestra brings to life Howard Blake's The Snowman, narrated by Chicago-based Grammy-winning baritone Bill McMurray. Both concerts will be performed at Ozinga Chapel at Trinity Christian College 6601 W College Dr, Palos Heights. Tickets start at $27 and are now available for purchase at ipomusic.org.
Howard Blake's The Snowman—about a boy who goes on an adventure with his magical snowman—will be brought to life on December 11 during the Back Together for the Holidays concert. Grammy award winning baritone Bill McMurray joins the orchestra as the narrator. This festive, family-friendly concert also features arrangements of classic holiday songs like Welcome Sweet Christmas; O Come, O Come Emmanuel; and Jingle Bells.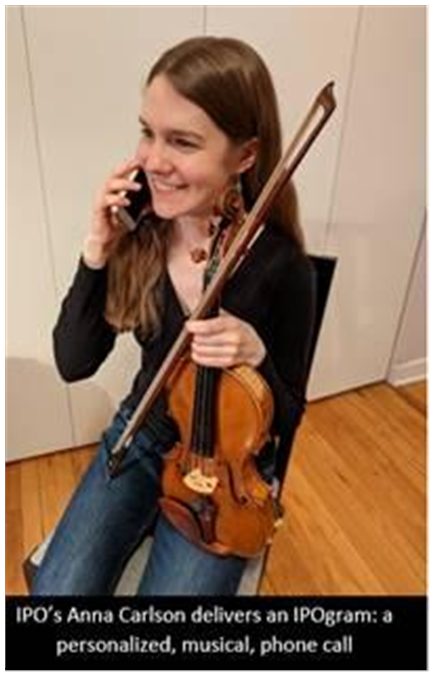 Illinois Philharmonic Orchestra's IPOgrams are now available for purchase as holiday gifts. With a minimum donation of $25, the public can purchase Holiday IPOgrams – a personalized experience where an IPO musician calls the IPOgram recipient, sharing a personalized greeting and live musical performance over the phone.
"There's nothing like the gift of music, especially around the holidays," said Kirov. "We hope our new Holiday IPOgrams allow people to spread unexpected cheer, joy and music to loved ones near and far, via a personalized phone greeting and performance, from one of our many esteemed artists.
"The beauty of our IPOgrams is they really bridge that gap from the stage to the seat. Between a friendly, personal phone chat and a short performance, the musicians become more than a musician onstage. They become someone the music lover feels connected to."
More information can be found at ipomusic.org/ipograms.
Back Together for the Holidays Artist Bio
Chicago-based baritone Bill McMurray has more than forty operatic roles to his credit, including "Figaro" in Il Baribiere di Sivigila, "Count Almaviva" in Le nozze di Figaro and "Escamillo" in Carmen. In 2021, McMurray received a Grammy award as a member of the Chicago Symphony Chorus for their work on the recording of Shostakovich's Symphony No. 13, Babi Yar. Though the Covid-19 pandemic resulted in the cancellation of many of his engagements, McMurray sang his first baritone solo in Beethoven's Ninth Symphony with the Northwest Indiana Symphony and recorded two streaming concerts with conductor Kirk Muspratt and the New Philharmonic Orchestra. Other concert appearances include the New Philharmonic Orchestra in Glen Ellyn, the Elmhurst Orchestra and Choral Society, Chicago Symphony Orchestra, Skokie Valley Symphony, Chicago Arts Orchestra, New Millennium Orchestra and the Waukegan Symphony.
McMurray is a previous first place winner of the National Association Teachers of Singing competition and was one of eight singers selected to the Winners Circle of The Classical Music Vocal Competition, held in Chicago.
About Illinois Philharmonic Orchestra
Named "Illinois Professional Orchestra of the Year" for the third time in 2020 by the Illinois Council of Orchestras, Illinois Philharmonic Orchestra celebrates its 44th Season in 2021-2022. From its community orchestra roots in Park Forest, the 69-member orchestra has grown into a critically acclaimed professional regional orchestra. Under the leadership of Music Director Stilian Kirov and Executive Director Christina Salerno, the mission of IPO is to provide concerts of compelling professional symphonic music, support music education, and expand audience awareness of musical excellence for the diverse communities of the greater Chicago region.
Illinois Philharmonic Orchestra is supported in part by: Gaylord and Dorothy Donnelly Foundation, Ozinga Foundation, Michuda Construction, the Illinois Arts Council Agency and National Endowment for the Arts.
For more information, visit ipomusic.org or call 708.481.7774.