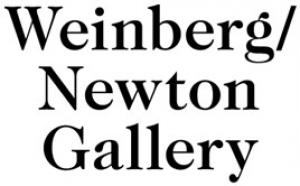 Due to the recent surge in positive COVID-19 cases, Weinberg/Newton has made the difficult decision to cancel the opening reception originally planned for January 14th from 6-8pm. In lieu of the opening reception, a closing reception is planned for Friday, March 18th.
The exhibition will still be open to the public beginning on Friday, January 14th from 1-5pm and during normal gallery hours:
Thursday & Friday: 1-5pm
Saturday: 12-4pm
Reservations can be made via Tock, here, and are limited to 30-minute time slots with a maximum of 10 guests per slot. Group visits and guided tours of up to 10 can be accommodated and are available upon request.
If you would still like to come in for an evening appointment, or an appointment outside of our gallery hours, please email info@weinbergnewtongallery.com.
COVID-19 Visitor Policies:
Vaccinations: As per the city ordinance we will require all guests 5 and older to be fully vaccinated against COVID-19.
Masks: Proper face coverings are required for all guests throughout their visit to the gallery, including the courtyard, regardless of vaccination status.
Self-monitoring: All guests are expected to self-monitor for symptoms and stay home if they have potentially been exposed to COVID-19 or have had any symptoms.
More information regarding Weinberg/Newton's visitor policies and safety precautions can be viewed here.
Donovan Quintero, Atomic Project 81