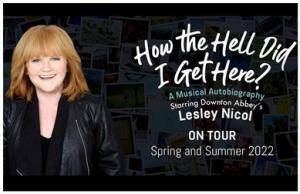 **** Recommended ****  How the Hell Did I Get Here? is a charming autobiographical musical starring Lesley Nicol, a British actress whose most famous part here in America, at least, was that of Mrs. Padmore in Downton Abbey.  Nicol uses a light-hearted approach to sharing her life story using songs, pictures and anecdotes.  How the Hell Did I Get Here? isn't 'rocket science' as far as musicals go, but it was definitely entertaining.  3 ½ Spotlights
Stacks of trunks and suitcases line one corner of the Downstairs Mainstage at the Greenhouse.  Two steps up and nestled into that corner is a grand piano.  Some of the smaller suitcases even held props.  Unfortunately, they were also used as a screen for Nicol's pictures – a really bad idea!  The spaces between the suitcases made for blacked-out lines sometimes down the middle of her face.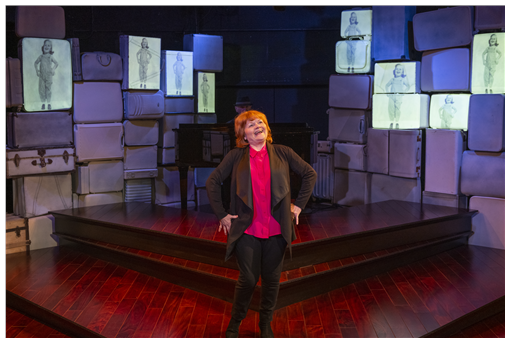 Nicol, who was born in Manchester, shared that she was painfully shy as a child.  She was also short, kind of round and wore glasses.  Because she was the shortest child, she was always in the front row, as in her six-year-old picture.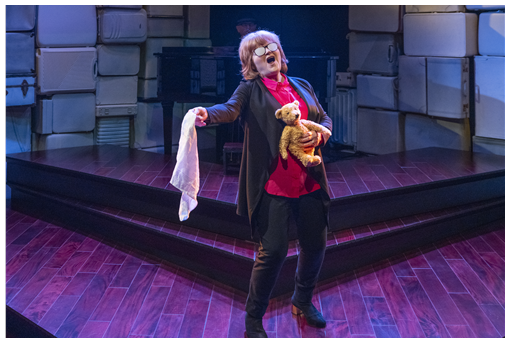 So how did that painfully shy child become an actress?  She said that she'd been assigned to read a poem out loud at a school assembly, which she dreaded.  When she actually read it, and people laughed and reacted, she loved it!  At that moment, she decided to become an actress, and she did everything she could to learn about her craft. 
When she first started out, she had a history of bad auditions.  She'd get so nervous she'd blow the lines or fall or curtsy to the director or something equally disastrous.  The first time she actually had a good audition and got a call-back, the director asked her what she was doing there.  After telling her she wasn't right for the part, he told her she'd do well in her forties.  She was 22 at the time!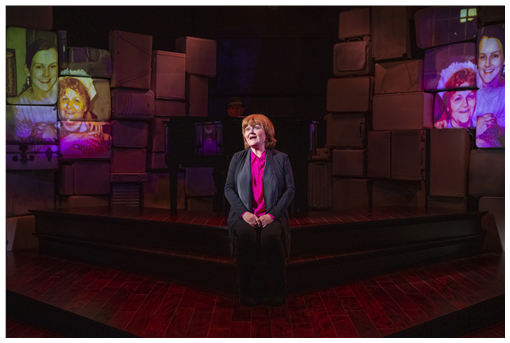 When she auditioned for Mamma Mia, she was introduced to a whole line of producers, directors and at the end – Bjorn.  She curtseyed to him!  She said she actually prepared Send in the Clowns that day.  Halfway through, Bjorn stopped her and told her to sing Dancing Queen, and of course she forgot the words.  Amazingly, she got the part and played Rosie in the original production in London's West End – and her dad saw the show 36 times!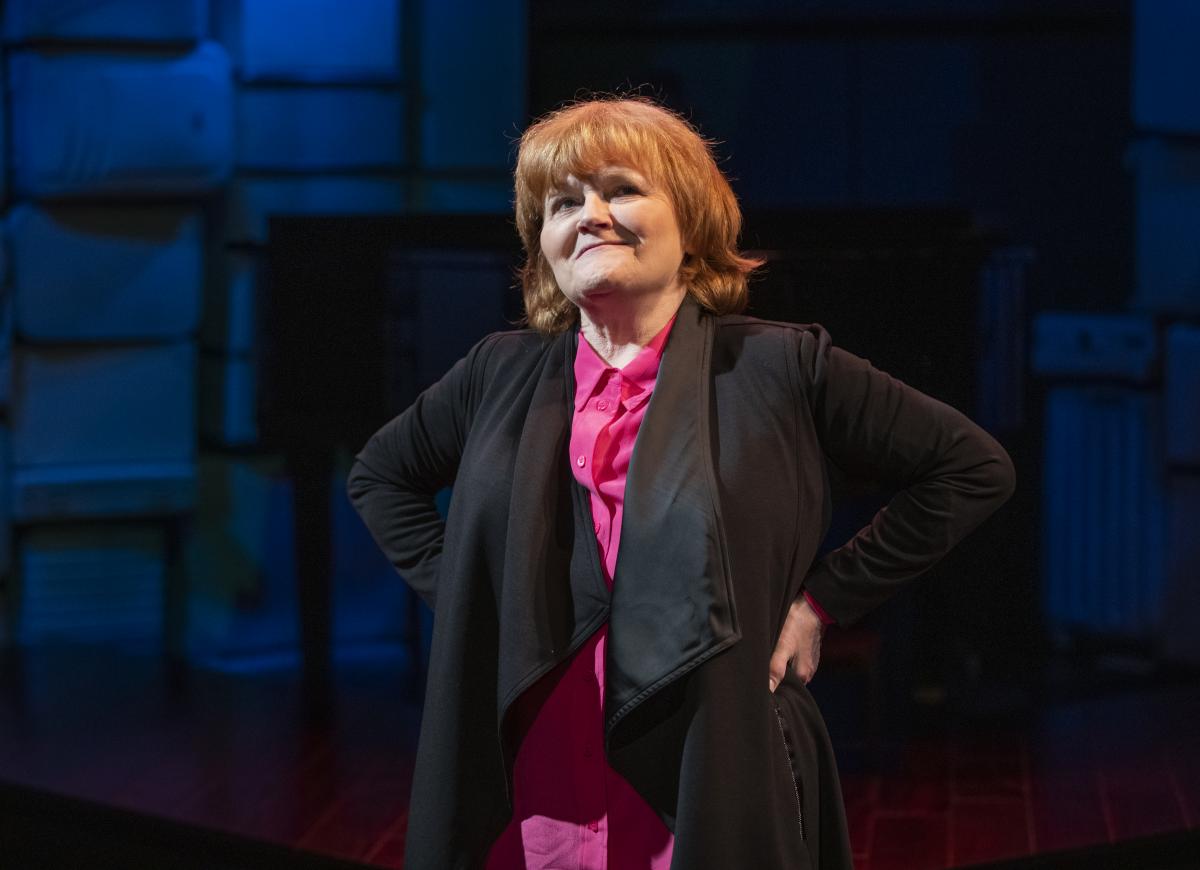 She was amazed when Julian Fellowes called her and told her she was his Mrs. Patmore because she didn't have to audition!  She said that most of her scenes on Downton Abbey were shot on a soundstage at Ealing Studios in London.  Since she only traveled to Highclere Castle a few times, she was in awe every time.  When the show was ending after six seasons, she said no one missed the final episode. 
She was in Los Angeles when she got the call about a Downton Abbey movie.   When the entire cast returned for the first table read, it was just like coming home to family.  Of course, she ended the show with a plug for the second movie, Downton Abbey: A New Era, which comes out in May.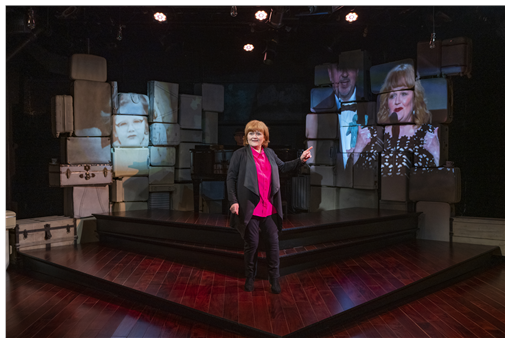 Note: Guests must show proof of vaccination with photo ID before entering the theater.  Guests are required to wear masks while inside the building.
How the Hell Did I Get Here? runs through April 3rd at the Greenhouse Theater Center, 2257 N. Lincoln Avenue, Chicago.  Discounted parking is available at the Lincoln Commons Garage one block north with a validated parking ticket.  Running time is 80 minutes, no intermission. 
Remaining performances are: Friday, March 25th at 8:00 pm; Saturday, March 26th at 3:00 & 8:00 pm; Sunday, March 27th at 3:00 pm; Wednesday, March 30th at 7:00 pm; Thursday, March 31st at 7:00 pm; Friday, April 1st at 8:00 pm; Saturday, April 2nd at 3:00 & 8:00 pm; Sunday, April 3rd at 3:00 pm.  $30-$89 plus processing fees.  FYI (773) -404-7336 or www.howthehellmusical.com.