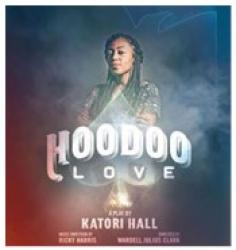 Ace of Spades (Matthew James Elam) is a well-established blues musician who travels throughout the South and is a self-described proud womanizer. Ace -- as his friends call him -- seems to have a lady waiting for him in every city into which he rambles. He hopes to get to Chicago to meet up with a promoter who has promised him a lucrative recording contract.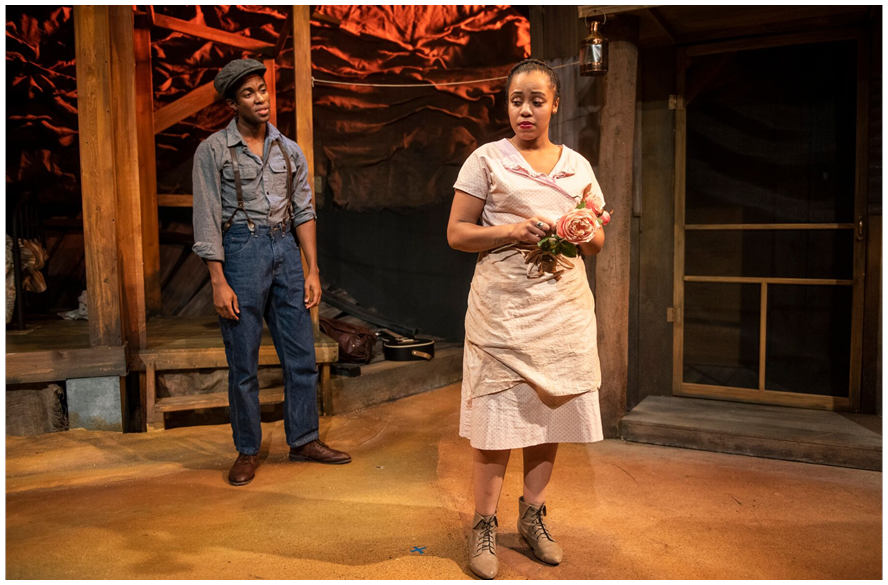 While in Memphis, performing in a club on nearby Beale Street, Ace shacks up with his local sweetie named Toulou (Martasia Jones). Toulou has recently moved to Memphis to pursue her dream but can't seem to secure any gigs with the local bands on a consistent basis so she has resorted to becoming a cleaning woman to help pay her bills. Toulou has also struck up a close friendship with her neighbor named Candylady (Shariba Rivers), a woman who has a history of turning men into memories. Candylady is of West African descent and practices the spiritual traditions and beliefs known as hoodoo, a mystic who can incite paranormal activity and create healing potions. Her one true love in her life was a former slave and she keeps many of his personal belongings, including a guitar string, in her mojo bag tucked under her blouse near her heart for good luck purposes.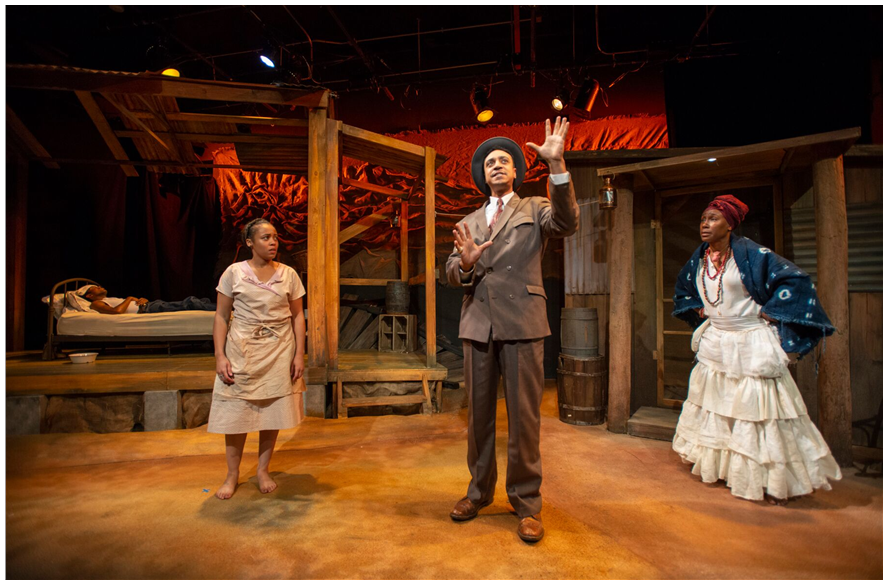 When Ace leaves town for another musical engagement (and, of course, for another woman), Toulou convinces Candylady to conjure a spell so that when Ace returns to Memphis he will be finished with his gallivanting lifestyle and decide to be faithful to Toulou and only Toulou. To secure the deal Candylady instructs Toulou that she must create a mojo bag of her own, including several of Ace's individual personal possessions, and hide it safely in a secret location within her home.
Complicating matters is the arrival of Toulou's brother Jib (Christopher Wayland Jones), a preacher, just like their strict father, but one who likes to drink heavily and gamble. Jib, however, seems to have a strange fondness for Toulou and harbors deep dark mysteries from their childhood. Eventually, Ace and Jib have a disagreement and decide to play a game of cards to settle the score. With Jib's coveted golden flask as the prize for the winner of a game of Spades, the stakes become much higher for all four of these characters.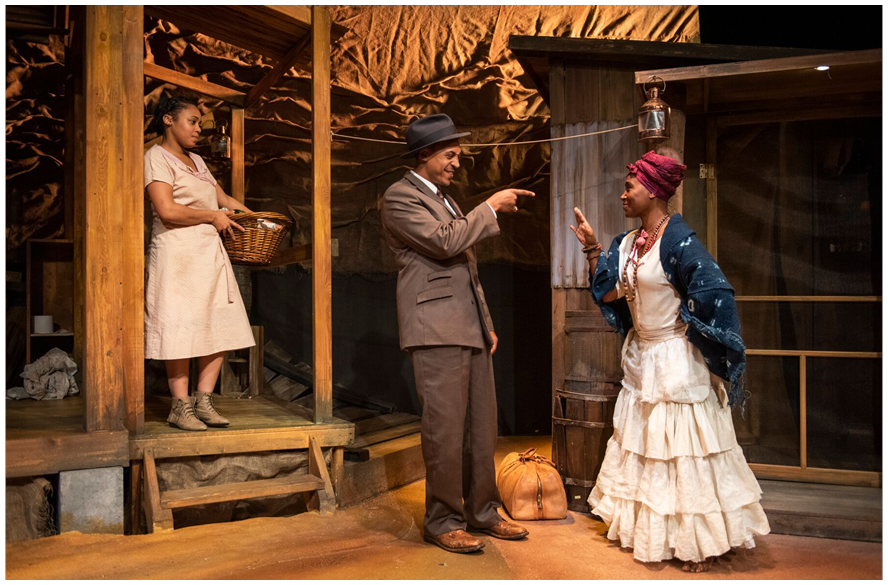 All of the performances in this "Hoodoo Love" shine under Wardell Julius Clark's sensitive direction, but the two romantic leads are simply marvelous. Elam uses his long and lanky body to the fullest extent, whether extending his lean arms to fiddle with a clothesline extended above his head or to strut confidently across the stage while adjusting the strap of his overalls. Martasia Jones has a wonderfully expressive face that can shift from intense sadness in her eyes to a smile that can light up the room. She has a lovely singing voice which she utilizes during the opening and closing ballads that are sung in this show.
Also magnificent is the set designed by Sydney Lynne Thomas, which is a sparse wooden cabin for Toulou, the backdoor area of Candylady's rudimentary shelter and a small dirt patch which separates the two. While basic in construct, they are all dotted with specific details. The back wall is hung with a large piece of textured fabric which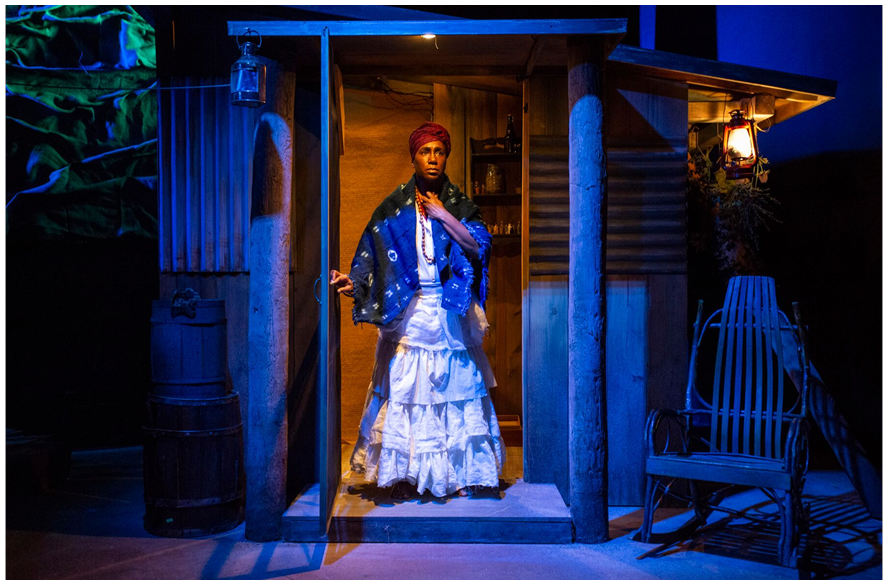 resembles burlap and takes on interesting characteristics when lit by Sim Carpenter's lighting design. The strongest element of the set design is a twisted and dilapidated stretch of railroad that undulates like a rusted ribbon behind and around Toulou's residence, a token of the trains that can bring your lovers to you but also sadly take them away, and which -- when lit from below -- burns as bright as the flames of hell.
Hall's highly entertaining script is a welcome narrative of a woman's journey to self-discovery and a strong statement about female empowerment. But sadly, there is a bigger lesson to be gained:  In life there are some curses which cannot be cured and certain poisons for which no one -- not even Candylady -- has the antidote.
______________________________________________________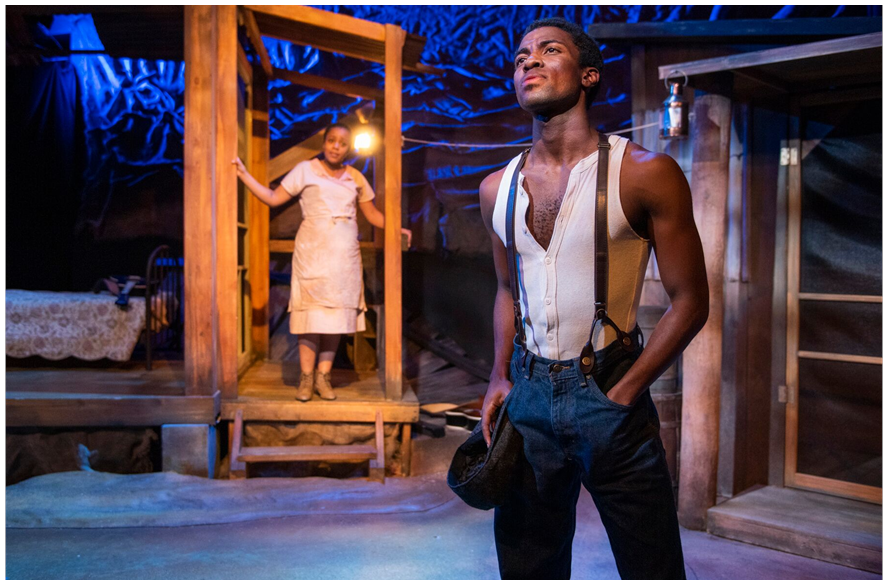 "Hoodoo Love" runs until December 15, 2019
Raven Theatre's Schwartz Stage, 6157 North Clark Street (at Granville), Chicago, IL
Curtain Times: Thursdays, Fridays and Saturdays at 7:30 PM, Sundays at 3:00 PM.  Please note: there will be an added performance on Monday, November 25 at 7:30 PM; there will not be a performance on Thursday, November 28 at 7:30 PM.
Tickets: $46 ($43 if purchased online). Seniors/teachers $41 ($38 if purchased online). Students/active military and veterans $15. Every Thursday is "Under 30 Thursday," when patrons under age 30 can purchase tickets for $15. Tickets are currently available at www.raventheatre.com or by calling (773) 338-2177.
Touch Tour/Open Captioned performance: Sunday, December 1 at 3:00 PM. Touch tour begins at 1:45 PM.
Group Tickets: Groups of 10 or more are $30 per person for Thursday and Friday performances and $35 per person for Saturday and Sunday performances. Student groups are $15 per person.
Free parking is provided in a lot adjacent to the theatre -- additional street parking is available. Nearest El station is the Granville Red Line stop. Buses: #22 (Clark), #36 (Broadway), #151 (Sheridan), #155 (Devon) and #84 (Peterson).
Running time is 2 hours and 20 minutes with one intermission.