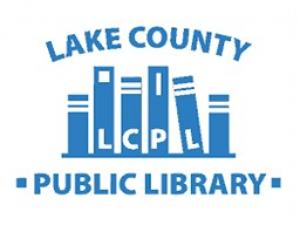 Holiday Hours: All Lake County Public Library Locations
 
November 24: 9 AM - 5 PM
Thanksgiving: CLOSED
November 26: Regular hours 
There's Still Time to Help Out!
Help us plan the future of the library - and enter to win a $100 gas gift card, courtesy of the Friends of LCPL!
A big thank-you to everyone who has already responded. We can't wait to dig into your answers and see what we can improve and add to your library. 
If you haven't responded, we still need your input! Please take a seven-minute break from your day to help us out. You have until December 31 to influence the direction of the library!
Featured Program:
A Virtual Visit with Santa
December 7 & 16, 7 PM
Santa will be visiting with kids in the library's Zoom Room December 7th and 16th. This is an interactive program - kids will get to talk with Santa live from the North Pole!
Spots are limited, so make sure you sign up early!
See what else is happening at the library!
From the Stacks:
Staff Recommends: One By One by Ruth Ware
A fast-paced thriller for fans of And Then There Were None!
Have You Tried The Wall Street Journal?
Online access to The Wall Street Journal is now free on library computers, or on your own device connected to library WiFi!
You Asked, We Answered!
Question: I want to make gifts for my family and friends this holiday season, but I need some ideas. And instructions.
Answer: We can help! Your library card gives you free access to Creativebug, which has thousands of craft and art tutorials. You can access it anywhere you have an internet connection!
Sign in to Creativebug here with your library card number and PIN.
Kids' Skill-Building Books:
Five Fuzzy Chicks by Diana Murray
Skills:
• Narrative Skills
• Phonological Awareness
• Background Knowledge
Practices:
• Talking
• Reading
Extend the book with a rocking hen and chicks craft!
Turkey Trouble by Wendi Silvano
Skills:
• Phonological Awareness
• Narrative Skills
• Vocabulary
Practices:
• Reading
• Talking
Extend the Book with a turkey disguise activity!