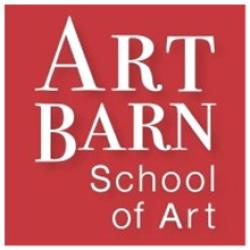 Art Barn School of Art is overflowing with small items perfect for holiday giving.  During our "Holiday Gift Gallery" visitors will find works of fine art and fine craft at price points designed for every budget. Your purchases support local artists as well as art educational programs in your community!
This curated exhibit, now in its 6th year, features fine crafts including ceramics, woodworking, fiber arts and jewelry as well as small works including drawing, prints, paintings, mixed media, and photography.  Gallery hours are Tuesday through Friday from 10:00am to 4:00pm and on Saturdays from 10:00am to 2:00pm.  Art Barn is Closed Sunday and Monday.
Participating artists include: 
Lee Bauman, Steve Bensing, Linda Camp, Kr,is Cook, Judy Davis, Amy Davis-Navardauskas, Anneke Dekker, Dawn Duty, Carol Estes, Paul Ewing, Dina Heijselaar, Joyce Hicks, Julia Holmaas, Laura Krentz, Carolyn Lelek, Christine Newton, Mary Ann Pals, Susan Perry, Samantha Purze, Karl Reichardt, Lilith Rengstorf, Henry Schultz, Deborah Stipanovich, Constance Volk, Melissa Washburn and Nicole Willbur
The exhibition began November 8 and runs through December 23.  Free gift bagging with purchase. 
UPCOMING HOLIDAY PROGRAMS:
Upcycled Holiday Family Workshop
Saturday, Nov. 18, 1:00-4:00pm
$10/person, Ages: 6+ (under 16 with a parent)
Turn your trash into treasures in this fun-for-the-family workshop using materials including discarded holiday cards, ribbon, scrap paper, and small boxes and containers that would otherwise end up in a landfill. Participants will create beautiful holiday ornaments, centerpieces, or other decorations. Cookies and cocoa will be served, and staff from Recycling & Waste Reduction District of Porter County will be on site to talk about other ways you can reduce, reuse, and recycle in your home and community.
Art in the Park
Saturday Dec. 9, 1:00 - 3:00pm
$15/person
The "Art in the Park" series of events is hosted by the Indiana Dunes National Park in partnership with the Art Barn School of Art. Classes are open to beginners, and accessible to those with physical limitations and each session features a different theme related to the National Park or dunes. Art Barn instructor Dori Huber will guide students through the process of painting a scene inspired by the dunes. By coming together our organizations are collectively able to accomplish a common goal of reaching more individuals through cultural programming that links art and nature together. All supplies will be provided. 
WINTER SPRING REGISTRATION
Registration continues for the Fall season with a variety of options for different ages and levels and includes several different media. Winter/Spring registration will open December 1.  Please visit artbarnschool.org to view offerings and register.
GIFT CERTIFICATES
If experiences provide a more appealing gifting option, certificates may be purchased in any amount by visiting artbarnschool.org/gift-card or by calling 219-462-9009 during business hours to complete your transaction.
ABOUT ART BARN SCHOOL OF ART
The Art Barn School of Art is a not-for-profit organization. Our Mission is to provide quality art education programs for all ages in a supportive, creative environment in order to enrich the quality of life in the region. All proceeds benefit local artists and support our organizational mission.