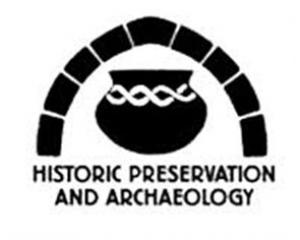 Job opportunity at Angel Mounds State Historic Site, Evansville, IN
https://workforindiana.IN.gov/job/Evansville-Program-Developer-Angel-Mounds-SHS-IN-47715/905600900/?fs=e&s=cl
Program Developer - Angel Mounds State Historic Site
Date Posted:  Aug 3, 2022
Requisition ID:  376582
Location:  Evansville, IN, US, 47715
Work for Indiana
Grow your career with the State of Indiana! With more than 50 executive branch agencies, the State of Indiana is a diverse workforce offering employees stimulating and challenging projects across a broad scope of career opportunities. As a State of Indiana employee, you impact the well-being of Indiana's communities every day.
At the State of Indiana, we don't just talk about diversity and inclusion – Our goal is to create a welcoming, accessible, and equitable workplace, with a workforce that is representative of the State of Indiana population. As a proud equal opportunity employer, reasonable accommodations may be available to enable individuals with disabilities to interview and to perform the essential functions of a role.
Next Level benefits at the State of Indiana are here! Be sure to review our expanded benefit package offerings below.
About the Indiana State Museum and Historic Sites:
The Indiana State Museum and Historic Sites (ISMHS) is a statewide museum system with 12 locations including the Indiana State Museum in downtown Indianapolis and 11 historic sites in the Indiana communities of Evansville, Corydon, New Albany, Rome City, Madison, Fountain City, Geneva, New Harmony, Nashville, Vincennes, and Metamora.
Mission: To serve as a catalyst for informal lifelong learning that connects the stories of real people, places, and things.
Vision: Be the leader in informal lifelong learning that is recognized, sought-after and celebrated regionally, nationally, and globally.
Values:
Inclusion
Integrity
Stewardship
Transparency
Strategic Priorities:
Engage and serve an expanded and diverse audience through transformative experiences: Collections. Exhibits. Programs.
Translate/transform our historic sites from buildings/tours to experiences/legacies.
Brand awareness and reputation management.
Sustainability (product and financial).
Organizational culture.
About Angel Mounds State Historic Site:
Located on the banks of the Ohio River in southwest Indiana, Angel Mounds State Historic Site is one of the best-preserved, pre-contact Native American sites in North America. Built between A.D. 1000 and 1450, the town was occupied by more than 1,000 people who were part of the Mississippian culture, and included earthen mounds built to elevate important buildings.
The original town covered an area of 103 acres and served as an important religious, political and trade center for people living within a 75-mile radius. Nearly 575 acres comprise Angel Mounds, which includes an interpretive center, recreations of Mississippian buildings and a working reconstruction of the 1939 Works Progress Administration (WPA) archaeology laboratory. The 500-acre non-archaeological portion of the site contains a nature preserve with hiking and biking trails and an 18-hole disk golf course.
Salary:
This position traditionally starts at an annual salary of $32,000.
Onsite housing may be provided as part of compensation package.
If housing is provided, additional duties may include response to on-site alarms during off hours, building and property checks, monitoring and reporting on afterhours activity as necessary.
About the Job:
As the Program Developer, you will work with the Site Manager to develop and implement public & educational programs as well as event coordination for Angel Mounds. You will assist the Site Manager in the daily operation of the site. You will assist or perform the following duties: Programs and Interpretation, Artifact/Property Care, Community Relations, Purchasing and Administrative Duties.
This position may include occasional travel to assist with programming or operations at other sites in the region.
The position is also the lead on Altru point of sale and attendance tracking software for data entry, group bookings, program building, etc.
In the immediate future, the position will be part of a team working on renovations of the current visitor center and visitor experience – both in the indoor exhibit space and outdoors on the grounds.  This will include developing an operational plan for the site with Site Manager and VP of Operations.  This will also include program development centering around the new experience to be ready when the visitor center reopens post-renovation in Fall 2024.
A Day in the Life:
The essential functions of this role are as follows: 
Programs and Interpretation

Gives occasional guided tours to the public or other guests & visitors 
Plans and implements public tours, specialty tours, site programs (including summer camp weeks), and special events along with the Site Manager for Angel Mounds and occasionally assists with implementation at Vincennes and New Harmony State Historic Sites 
Awareness of grants and sponsorships in support of public and educational programs 
Coordinates rental activities & facility use

Artifact/Property Care

Responsible for the care, handling, accountability, and transportation of historic artifacts belonging to Indiana State Museum and Historic Sites (ISMHS) and the site. Includes the cleaning, storage inventory, display, and security of artifacts. Assists Site Manager with oversight and implementation of building maintenance and repair.

Community Relations

Responsible for maintaining community relations through partner organizations, regional networks, and other local outlets 
Serves as a representative of the ISMHS system within the site, community, and all exterior locations

Purchasing and Administrative

Performs ISMHS purchasing procedures and paperwork, as well as money collection documentation, fiscal reports, attendance, and other reports
The job profile is not designed to cover or contain a comprehensive listing of activities, duties or responsibilities that are required of the employee. Other duties, responsibilities and activities may change or be assigned at any time with or without notice. Reasonable accommodations may be made to enable individuals with disabilities to interview and to perform the essential functions of this role.
What You'll Need for Success:
Bachelor's Degree in education, history, museum studies, or related field preferred but not required
At least two (2) years of experience in an education, museum or historic site position
Ability to work with a wide and diverse variety of people as well as the general public in a professional manner.
Proficiency in Microsoft Office and email applications
Benefits of Employment with the State of Indiana:
The State of Indiana offers a comprehensive benefit package for full-time employees which includes: 
Three (3) medical plan options (including RX coverage) as well as vision and dental plans
Wellness program (offers premium discount for the medical plan and gift cards)
Health savings account, which includes bi-weekly state contribution
Flexible work scheduling options, including the potential for hybrid remote work for employees whose work may be performed outside state facilities
Deferred compensation 457B account (similar to 401k plan) with employer match
Two (2) fully-funded pension plan options
A robust, comprehensive program of leave policies covering a variety of employee needs, including but not limited to:

150 hours of paid new parent leave
Up to 15 hours of paid community service leave

Combined 180 hours of paid vacation, personal, and sick leave time off
12 paid holidays, 14 on election years
Education Reimbursement Program
Group life insurance
Referral Bonus program
Employee assistance program that allows for covered behavioral health visits
Qualified employer for the Public Service Loan Forgiveness Program
Free Parking for most positions
Free LinkedIn Learning access

 
Equal Employment Opportunity:
The State of Indiana is an Equal Opportunity Employer.