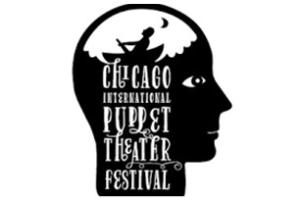 The Chicago International Puppet Theater Festival invites Chicago to meet Little Amal, the 12-foot puppet of a 10-year-old Syrian refugee girl, at the final stop on her upcoming Chicago tour, Saturday, September 30 at 6:30 p.m. at Maggie Daley Park, 337 E. Randolph St. in downtown Chicago.
The free outdoor show, a Chicago Puppet Studio-built spectacle performance titled Little Amal drifts off to sleep, imagines Amal finding a place to sleep for the night. When she curls up under the night moon, dreams of her journey awaken in Amal as she battles visions of storms and unruly cities in her dream of finding a safe and happy home.
Little Amal drifts off to sleep is the final Chicago stop in the Amal Walk Across America Tour. The piece is conceived, co-designed and co-directed by Blair Thomas, Artistic Director, Chicago International Puppet Theater Festival. Jerrell L. Henderson is co-director, and Tom Lee, Co-Director of the festival's Chicago Puppet Studio, is co-designer. Original live music is by Mark Messing. 
The Chicago International Puppet Theater Festival is one of more than 300 artists, museums and cultural institutions nationwide hosting welcome events on the current Amal Walks Across America Tour, one of the largest free public festivals ever created. 
Starting in Boston on September 7 and culminating on November 5 in San Diego, Amal will visit more than 37 towns and cities on a 6,000-mile journey through the nation's capital, the Midwest, the South and along the Southern border.
Little Amal has already traveled across 13 countries meeting more than a million people, and watched by tens of millions more online. She walks for the hundreds of thousands of refugees and displaced people roaming the world in search of safety, half of whom are children. Amal does not speak, but she does give voice to marginalized people, and she is welcomed by ordinary people and people of power. Her walk unites communities and refocuses attention on the urgent needs of refugees, immigrants and asylum seekers, and highlights the rich cultures and contributions immigrants bring with them.
For more information and Amal's U.S. tour schedule, visit walkwithamal.org.
Watch the Amal Walks Across America trailer
(left) Chicago Puppet Studio Coordinator Zach Sun in one of the cars designed by Tom Lee that Little Amal will encounter in Little Amal drifts off to sleep. (right) Chicago Puppet Studio builder Emilie Wingate holds two prototypes of the deer puppets that Little Amal will meet in Little Amal drifts off to sleep.
Chicago Puppet Studio builder Averly Shelstraw paints the native Illinois species of fish that Little Amal will encounter in Little Amal drifts off to sleep.
Amal was designed and built by the Handspring Puppet Company of South Africa, creators of the award-winning puppets for the hit show War Horse. Amal is inspired by a character in Joe Murphy and Joe Robertson's play The Jungle, about a refugee camp in Calais, France.
Amal Walks Across America is produced by The Walk Productions in association with Handspring Puppet Company. The Walk Productions is led by David Lan and Tracey Seaward. Playwright/Director Amir Nizar Zuabi serves as Artistic Director, Sarah Loader is Executive Producer, and the Associate Artistic Directors are Khadijat Oseni and Enrico Dau Yang Wey. 
The Chicago International Puppet Theater Festival's free spectacle is made possible by support from Kristy and Brandon Moran, with in-kind support from Spoke & Bird Cafe.
Other local organizations hosting welcome events for Little Amal during her Chicago visit, September 28-30, include Chicago Children's Theatre, Chicago Humanities Festival, Chicago Shakespeare Theatre, Silk Road Rising, Steppenwolf Theatre Company, and local community partners Chicago Department of Cultural Affairs and Special Events, Chicago Refugee Coalition, Literacy Volunteers of Illinois, Madonna Mission, MedGlobal and New American Welcome Center University YMCA.
About the Chicago International Puppet Theater Festival
The Chicago International Puppet Theater Festival is the largest of its kind in North America, attracting more than 14,000 audience members annually to dozens of Chicago venues large and small to enjoy an entertaining and eclectic array of puppet styles from around the world.
Mark your calendar: the 6th Chicago International Puppet Theater Festival is January 18-28, 2024. 
Festival offices are in Chicago's historic Fine Arts Building, 410 S. Michigan Ave., where the Chicago Puppet Studio also creates puppets for theaters and special events around the U.S., and the Chicago Puppet Lab incubates Chicago artists creating new, original puppetry work through workshops and residencies. 
For more, visit chicagopuppetfest.org. Sign up for the festival's e-newsletter to receive first notice on special events, festival updates, exclusive offers, and behind-the-strings scoop. Or, follow the festival on Facebook and Instagram, hashtag #ChiPuppetFest.