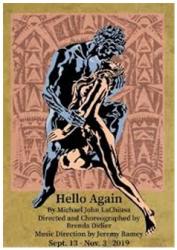 LaChiusa has put a bit of a different spin on his very adult merry-go-round. His book (he also wrote the music and lyrics) presents the ten scenes in non-chronological order. For instance, the whore and the soldier meet in the first scene in 1900 but in the next scene, in which the soldier meets the nurse, it is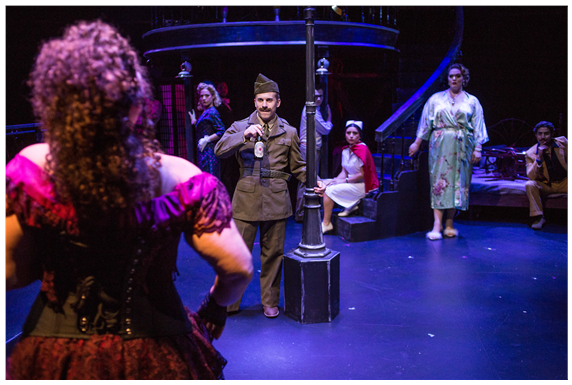 during World War II and the soldier hasn't aged at all. It can be a bit jarring to adjust to at first but winds up making a powerful statement by evening's end. Each of the ten scenes occurs during a separate decade during the 20th century in America and taken cumulatively they create a slight sense of fin de siecle apprehension or desperation. Interestingly, four of the ten scenes involve same-sex couples.
Director Brenda Didier has assembled a cast of some of the finest young musical theatre performers in the city right now, a sort of showcase for up and coming talent. Almost all of them are recent Jeff Award nominees or have been featured in Jeff Award-winning productions. They all get to shine and exhibit their fine vocal skills. The most memorable include Molly LeCaptain who does a bang up job as The Young Wife, Nora Navarro as the very sexy and seductive Nurse and Max J. Cervantes as a narcissistic wanna-be filmmaker who views his life through a framing lens as The Writer.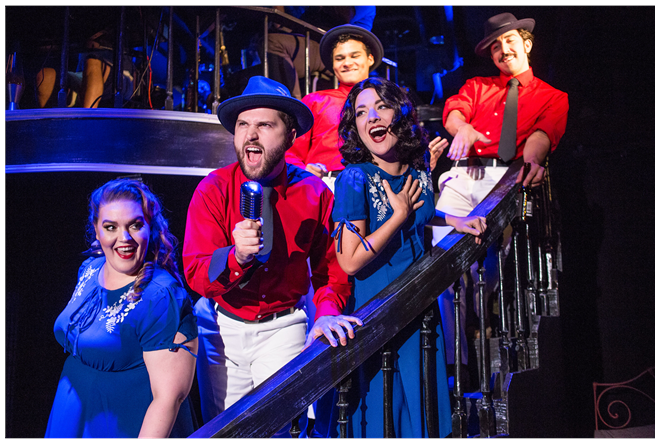 Didier, who started her career as a choreographer, has done a wonderful job of orchestrating quite a bit of movement within the intimate confines of the Theo Ubique space and her most clever musical number is the slightly naughty but extremely amusing "Story of My Life" set in a 1930s movie house. Music Direction is handled by the wonderfully gifted Jeremy Ramey.
While not especially groundbreaking or particularly profound, "Hello Again" is still a very entertaining evening of theatre. The final image certainly adds relevance to the universality of these archetypes.
________________________________________________________
"Hello Again" continues through November 3, 2019
All performances will be held at the Howard Street Theatre, 721 Howard Street, Evanston, IL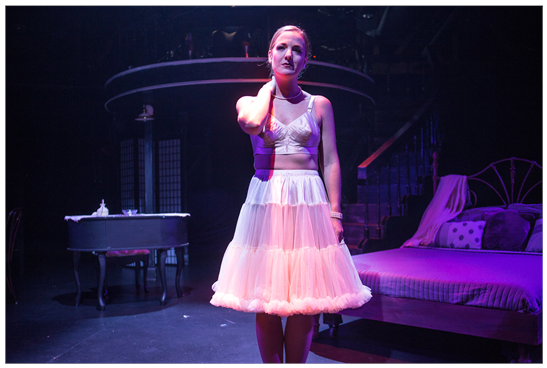 Curtain Times: Thursdays, Fridays and Saturdays at 7:30 PM; Sundays at 7:00 PM
Ticket Prices are $42 general admission, $47 bar/ledge, $57 table seating
Dinner (optional) is $29 additional and advance reservations are required
More information at www.theo-u.com or by phone at 773-347-1109 weekdays
Running time is 85 minutes without an intermission.