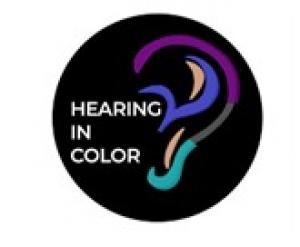 Hearing in Color is proud to present the world-premiere of contemporary chamber opera Undying Love in a one-night-only performance on Friday, November 12 at 7 p.m. at the Kehrein Center for the Arts (5628 W Washington Blvd, Chicago, IL 60644). Written and composed by Chicago-native Steve Wallace, the performance marks Hearing in Color's first opera and collaboration with WFMT-98.7 FM, Chicago's top classical music radio station. 
Tickets are available now at www.HearingInColor.org/undyinglove. 
Hearing in Color is a Chicago-based organization dedicated to sharing music, stories, and composers that have been historically excluded from musical spaces with its community. The organization was recently named as one of ten recipients of the Think Grant from the Arts Work Fund.  
Based on the song of the same title by hip-hop artist and rapper Nas, Undying Love is a tragic love story set in 1960 Queens, New York. The show finds itself at the intersection of two story-telling mediums -- rap and verismo opera -- recontextualizing the narrative of the rap song it was inspired by, and based in the wellspring of Black culture.
Undying Love stars soprano Whitney Morrison as Angela, tenor Curtis Bannister as Carlos, tenor Tyrese Byrd as Jesse, and baritone Brian Major as Taylor. Accompanying this standout cast is the ensemble, D-Composed, a Chicago-based chamber music experience that honors Black creativity and culture through the music of Black composers. The 60-minute performance will be lightly-staged.
"When I was first introduced to Verismo Opera as a young Black Man from the South Side of Chicago, I was able to see the relevance in the stories and sounds with my own life and community, and this led me to hear similar stories in media often juxtaposed to opera, such as a rap song by Nas. My hope is that by creating works like Undying Love, and other productions specifically for BIPOC singers, it will allow uninterrupted opportunities for dramatic performers of color to sing in mediums that their talents were shaped and developed for, lending to the normalization of BIPOC presence and perspective in the so-called "classical" arts."
Steve Wallace 
Composer & Librettist of Undying Love
"We want our audience to be made aware of the composers championed by Hearing in Color, and we hope to expand our audience to include those who may not have felt that they or their communities were consistently represented on WFMT.Collaborating with smaller organizations that are doing the important work of Equity and Diversity is a priority for WFMT as Chicago's internationally recognized classical music station." 
George Preston
Vice President and General Manager 
WFMT Chicago (98.7 FM) 
"It has long been a dream of mine to see an opera that is creatively Black from its conception to its production. What does it look like to produce an opera written, composed, performed, sung, led, and produced by...us, in every portion of the work? Hearing in Color is answering those questions, and I'm honored to be collaborating with Steve Wallace, D-Composed, all of these wonderful Black artists, KCA, and WFMT to make something special happen."
LaRob K. Rafael
Artistic Director & Founder Hearing in Color 
Hearing in Color is a sponsored project of Fractured Atlas, a non-profit arts service organization. Contributions for the charitable purposes of Hearing in Color must be made payable to "Fractured Atlas" only and are tax-deductible to the extent permitted by law.