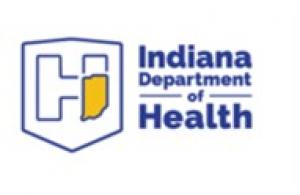 The Indiana Department of Health (IDOH) announced today that it has extended its COVID-19 vaccination clinic at the Indianapolis Motor Speedway through Feb. 26 and has revised the hours of operation beginning today.
The clinic is being held in the INDYCAR parking lot at 4551 W. 16th St., Indianapolis, across from Gate 2. It offers the Pfizer pediatric and adult vaccines, as well as the Moderna vaccine. Both primary vaccines and booster doses are available.
Due to a national shortage of rapid tests, individuals seeking testing at IMS should be prepared to receive a PCR test. If rapid tests are available, they will be available only to individuals age 18 and younger and symptomatic individuals age 50 and older.
Vaccinations and testing are being offered on the following schedule, effective today:
Tuesdays and Thursdays: Noon – 8 p.m.
Wednesdays, Fridays and Saturdays: 8 a.m.-4 p.m.
Appointments are strongly recommended, but walk-ins will be accepted while capacity permits.
Individuals who have already scheduled appointments for 4 to 8 p.m. on Wednesdays and Fridays will be notified about rescheduling.
COVID-19 vaccines are available to Hoosiers age 5 and older, and boosters are approved for eligible individuals age 12 and older. Hoosiers can make a vaccination appointment for the IMS site at www.ourshot.in.gov by searching for ZIP code 46222. Individuals under age 18 can only receive the Pfizer vaccine. Parents seeking pediatric doses for children ages 5 to 11 should verify that birthdates are entered correctly when registering to ensure that a Pfizer pediatric dose is available.
To pre-register for a COVID-19 test at the site, visit www.coronavirus.in.gov and click on the testing link at the top of the page, then search for the 46222 ZIP code.