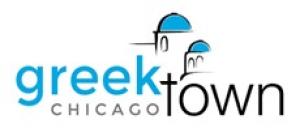 Greektown Chicago is lit up in festive blue and white lights along Halsted Street and kicks off the holiday season with programs and events starting this month! The Holiday Shopper's Reward Program offers a $50 rebate when you shop and dine in Greektown Chicago from November 1 through December 31. Folks can also kick off the holiday season Greektown-style with an evening of live music and a cocktail tasting featuring Metaxa Greek Brandy at Artopolis Café on December 15. And to get in the holiday spirit, the streets of Greektown will be decorated for the holidays with lights and the traditional Greek Holiday  Karavákia Display, showcasing vibrant illuminated boats in neighborhood businesses starting November 25 through January 6.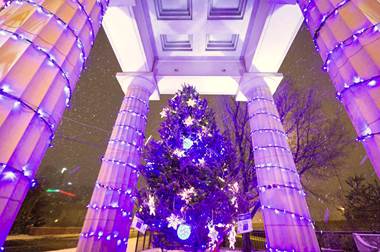 Greektown's 2022 Holiday Shopper's Reward Program provides a special rebate to visitors who shop and dine in Greektown Chicago from November 1 through December 31, 2022. Shoppers can receive a $50 Visa Gift Card after mailing in original receipts from at least three different eligible Greektown businesses totaling $25 or more from each business, with a grand total of $250 or more. Participants can stop by any participating business listed on the Greektown Chicago website for additional details and to pick-up a remittance envelope. A list of eligible Greektown businesses and additional details are available at https://greektownchicago.org/greektown-offers-shoppers-reward-program-for-the-holiday-season/.
Greektown community members and visitors are invited to join a Greek-inspired holiday event at Artopolis Café (306 S Halsted St) including live music by Hellenic 5 and a festive Metaxa Greek Brandy cocktail tasting. Guests are invited to pop by anytime from 5:00 to 8:00 p.m. to enjoy the drinks, entertainment and conversation.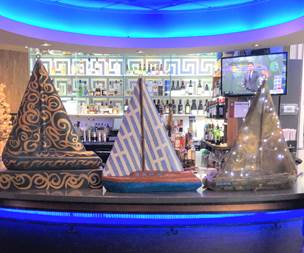 Greektown Chicago is celebrating the holiday season with holiday décor displayed throughout the neighborhood. In addition to the festive blue and white lights lining Halsted Street, the traditional Greek Holiday Karavákia Display will be up from November 25, 2022, through January 6, 2022. In Greece, there is an old Christmas tradition of decorating karavákia (little boats) with paint, lights and other materials. The Greektown Arts Committee brings back this unique tradition to Chicago's Greektown by inviting 30+ local artists to decorate little boat models and providing them to Greektown businesses to display a karaváki or two in their windows or in a prominent place for public viewing throughout the holiday season.
About Greektown Chicago
Greektown is a dining, nightlife and cultural district located on the Near West Side of Chicago. A popular destination for tourists and Chicago residents alike, Greektown offers the best sampling of Greek heritage outside of Athens—from authentic restaurants, cafes and shops to the National Hellenic Museum and annual Taste of Greektown festival. Greektown Special Service Area #16 is the business improvement district for the neighborhood, administered by sole service provider the West Central Association and guided by a volunteer commission of local business owners, property owners and residents. For more information, visit GreektownChicago.org.