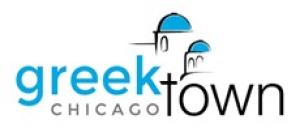 ​
Greektown Chicago hosts a special cheer event for the 2022 Chicago Marathon on Sunday, October 9 from 8 a.m.-2 p.m. at the corner of Gladys and Halsted Streets. The marathon passes through Greektown twice, at Miles 14 and 17, giving viewers two chances to support their favorite runners.
Celebrate the ancient Greek origins of the marathon at Greektown's event, which includes a sign-making station, complimentary coffee and Greek pastries, and a DJ playing Greek and American music all day to keep the energy flowing. Marathon spectators are encouraged to grab a bite to eat in Greektown during or after the event at one of the neighborhood's popular restaurants.
Stay up to date on the Greektown Chicago marathon event by visiting GreektownChicago.org.
The modern marathon was inspired by the run of the soldier Pheidippides from a battlefield near the town of Marathon, Greece to Athens in 490 B.C. According to the Greek historian Herodotus, the badly outnumbered Greeks had managed to defeat the invading Persians, and a messenger was sent running approximately 25 miles to the Acropolis in Athens to deliver the good news. Pheidippides delivered his message of "Nike!" (Victory!) then collapsed from exhaustion on the spot and died.
About Greektown Chicago
Greektown is a dining, nightlife and cultural district located on the Near West Side of Chicago. A popular destination for tourists and Chicago residents alike, Greektown offers the best sampling of Greek heritage outside of Athens—from authentic restaurants, cafes and shops to the National Hellenic Museum and annual Taste of Greektown festival. Greektown Special Service Area #16 is the business improvement district for the neighborhood, administered by sole service provider the West Central Association and guided by a volunteer commission of local business owners, property owners and residents. For more information, visit GreektownChicago.org.
​