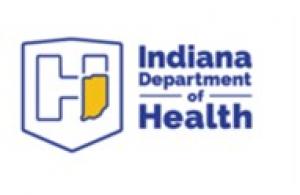 The Governor's Public Health Commission met virtually today to discuss the uses of public health data and information as part of its work to examine the state's public health system and make recommendations that can improve the delivery of public health services across the state.
Indiana Department of Health Chief Medical Officer Lindsay Weaver, M.D., FACEP, described how data collected at local, state and national levels provide connections between clinical and public health efforts to protect people from diseases and other health hazards.
Commission co-chair Dr. Judy Monroe, a former state health commissioner who now serves as president and CEO of the CDC Foundation, stressed the important role data play in public health.
"Public health literally could not function without robust data collection," she said. "Data collection needs to come from all levels. When we talk about evidence-based solutions and policies, that evidence is formed from the data and analysis that guide our approaches."
To watch the video of today's meeting, go to www.in.gov/gphc. 
A comment form is posted online for the public to provide feedback on any of the commission's topics of discussion.
Governor Eric J. Holcomb established the 15-member commission in August. In addition to data and information, the commission's work is focusing on areas that include structure and governance, funding, emergency preparedness, workforce and the integration of childhood and adolescent health services.
The commission will discuss the integration of childhood and adolescent health services at its next meeting on Feb. 17 in the History Reference Room at the Indiana State Library, Indianapolis.
More information about the commission, including agendas, presenter slides, resources and other materials, can be found at www.in.gov/gphc. Executive Order 21-21, which established commission, can be found here.