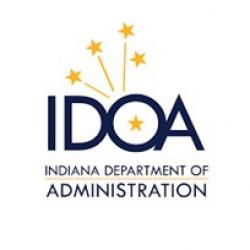 Governor's Commission on Supplier
Diversity Q3 Meeting
Monday, September 12, 2022 from 1:00 - 3:00 p.m. EDT (12:00 - 2:00 p.m. CST)
Government Center South 
302 W. Washington Street, Conference Room C
Indianapolis, IN 46204
This is a value-added meeting, where IDOA certified vendors have a unique opportunity to pitch their business at the Governor's Commission on Supplier Diversity in-person meeting on Monday, September 12 at Government Center South - 302 W. Washington Street, Conference Room C, Indianapolis, IN 46204. Your elevator pitch will be for the Governor's Commission on Supplier Diversity members and the representatives of the State Education Institutions (BSU, IU, ISU, Ivy Tech, Purdue, USI, Vincennes).
Vendors will be selected on a "first-come, first-serve" basis that meet the following criteria:
1. Certified with the IDOA as an MBE, WBE, or IVOSB.
2. Have not had any contracts with either the State of Indiana or the SEIs.
3. Willing to participate on State of SEI contracts.
4. Willing to travel to Columbus, IN for an in person 4-minute presentation.
If this opportunity is of interest to you, please e-mail mwbe@idoa.in.gov and indicate what field you are in (construction, professional services, goods, and supplies). Thank you!