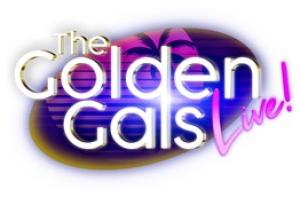 **** Highly Recommended **** Fans of the beloved TV show The Golden Girls will love The Golden Gals Live!  While we were chatting at intermission, a friend – who's a GG aficionado – told me that all the lines in Act I were taken directly from the show, but weren't always in the same order.  From a personal perspective, since I was only an occasional viewer, I can't dispute that.  I must say, however, that this cast has the characterizations down pat.  This is a comedy that anyone – TV viewer or not – will enjoy.  The cast is terrific and the laughs are real!  4 Spotlights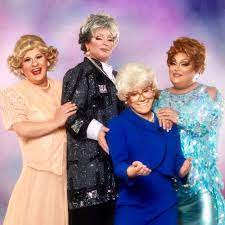 Who would have guessed that a show about four women of a certain age, living in a retirement community in Miami, would become a smash hit on NBC!  After the first season (1985), The Golden Girls ran for seven years on NBC.  Most of the show's success is due to the fabulous ensemble cast with Bea Arthur as snarky Dorothy, Betty White as ditzy Rose, Rue McClanahan as sex-crazed Blanche and Estelle Getty as Sophia (Dorothy's mother). 
This production, which was a big in Central Florida, is directed by Ginger Minj, who also plays Blanche.  Minj is joined by Gidget Galore as Rose, Divine Grace as Dorothy, and MR MS Adrien as Sophia.  Chicago's own Jason Richards plays all the other parts.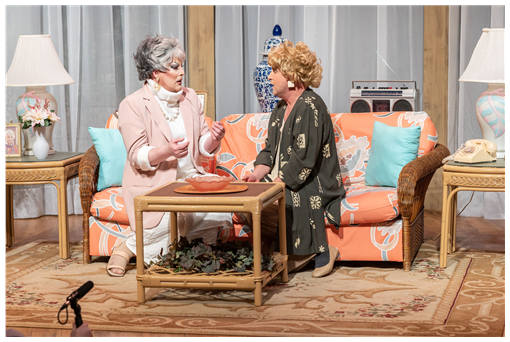 Although Blanche and Rose are in the community theater production of The Sound of Music, Blanche is seething because she didn't get the lead.  According to Rose, Blanche is getting her revenge by sleeping with the male lead, Bart Reynolds (Jason Richards).  Rose is pretty much oblivious to everything going on around her, often stunning her friends with her totally unrelated, often off-the-wall anecdotes.  Blanche and Rose have a great scene where they're leaving for dress rehearsal wearing 'flying nun' headpieces.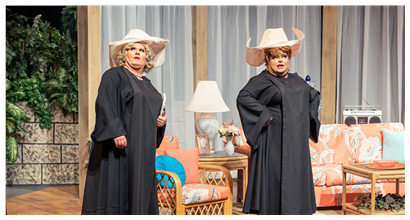 Meanwhile, Sophia has invited Dorothy's ex-husband, Stan (Richards), over for dinner and a celebration of their 40th anniversary, since Uncle Angelio (Richards, again), who married them, is on his way from Italy for a visit.  Since Dorothy cordially hates Stan, her snark has a real target!  Then her estranged sister, Gloria (Richards) drops in, suitcase in hand.  When Gloria admits she's left her husband, Dorothy assumes he was cheating.  She's dumbfounded when Gloria said she was the cheater – and then announces that she's a lesbian.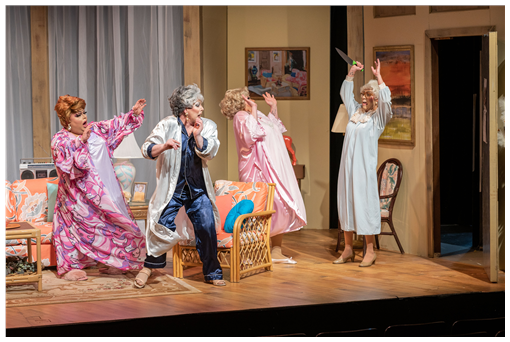 According to the weather forecasts, there's a storm brewing that should bypass Miami – but of course, it doesn't, and Miami is hit with a hurricane.  When the power goes out, the gals entertain themselves with a hilarious talent show. 
Note:  Guests are encouraged but not required to wear masks while inside the building. 
The Golden Gals Live! runs through February 12th at the Mercury Theater, 3745 N. Southport, Chicago.  Parking is a challenge in this neighborhood, so I suggest using one of the parking apps.  Running time is approximately 2 hours with an intermission.  Performances are Fridays at 7:30 pm, Saturdays at 2:30 & 7:30 pm, Sundays at 2:30 pm.  Tickets range from $39-$75.  FYI www.mercurytheaterchicago.com.