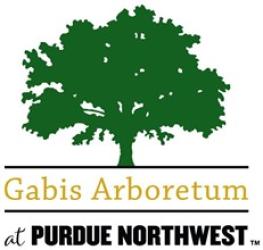 Gabis Arboretum at Purdue Northwest (PNW) is getting into the Halloween spirit with its first ever Hallo-Weekend on Oct. 14 and 15. The festivities include two nights of outdoor movies; one for adults ages 21+ and one night for families.  
Friday, Oct. 14 is for adults (age 21+ only) and will feature a showing of The Conjuring. Happy Hour starts at 6 p.m. for guests to show off their costume, set up a good movie spot and grab a beverage. Music will be playing to set the vibe and model trains will be running in the Railway Garden. The movie starts at 7 p.m.
Gabis Arboretum Railway Garden Skeletons
Saturday, Oct. 15 is family-friendly and will feature a showing of Hocus Pocus. Trick-or-treating and activities start at 5 p.m. and the movie starts at 7 p.m. Guests are encouraged to dress in costume and bring a bag for trick-or-treating.
All film screenings take place at Gabis Arboretum at PNW, 450 W 100 N, Valparaiso, IN.
"We wanted to create a safe environment for kids to trick-or-treat and what better place than the arboretum," said Yvonne Lopez, events coordinator for Gabis Arboretum at PNW. "We're especially excited for the showing of 'The Conjuring.' People who love spooky movies will appreciate the experience of watching outdoors in the dark. We've also decorated the Railway Garden for the occasion. It couldn't be a better experience!"
Snacks, beer and wine will be available for purchase with cash only from local vendors on both nights. No outside food or beverages are permitted. No dogs, except service animals, are permitted.
Guests are encouraged to bring blankets and chairs for the outdoor film screenings.
Tickets are $8 per person for arboretum members and $10 for non-members. Children 3 and under are free but require a ticket. Tickets can be purchased in advance at pnw.edu/gabis. or at the gate until the event sells out. Parking is always free at the arboretum.
Follow updates at the arboretum's Facebook page.
Gabis Arboretum at Purdue Northwest
Gabis Arboretum at Purdue Northwest serves as a living laboratory for education, research, conservation and engagement with the natural environment. Gabis Arboretum offers a wide variety of activities, events and classes for people of all ages and interests. With 300 acres of magnificent landscapes, education programs and community events, the arboretum has something for any interest. Gabis Arboretum holds an accreditation from ArbNet as a Level III accredited arboretum. To learn more about Gabis Arboretum at Purdue Northwest, visit pnw.edu/gabis-arboretum.
Purdue University Northwest
Purdue University Northwest (PNW) is a premier metropolitan university dedicated to empowering transformational change in our students and in our community. Located in Northwest Indiana, near Chicago, PNW values academic excellence, supports growth, and celebrates diversity. For more information about PNW, visit www.pnw.edu