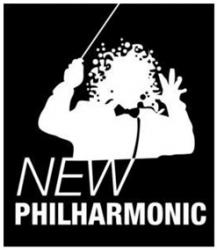 In anticipation of the Frida Kahlo: Timeless" exhibition at the Cleve Carney Museum of Art (CCMA) and the McAninch Arts Center (MAC) June 5-Sept. 6 2021, New Philharmonic presents "A Salute to Frida" celebrating the rhythms and heart of Hispanic culture. Under the baton of Maestro Kirk Muspratt, the orchestra will perform "Estrellita" by Manuel Ponce, creator of the modern Mexican song; "No Sé Tú" by Latin Grammy and Grammy Lifetime Achievement Award-winner Armando Manzanero; "La Virgen de la Macarena" by Mexican trumpet virtuoso Mendez; the iconic "Mexican Hat Dance" by Jesus Gonzalez Rubio; "Danzon No. 2" by Arturo Márquez and more. Guest tenor for the concert is Jesse Donner.
"I was extremely excited when I heard about the Frida Kahlo exhibition coming to the MAC, New Philharmonic's home. I wanted to create a special program to herald this momentous occasion, especially since it's commonly known Frida had an affinity for music," says New Philharmonic Artistic Director and Conductor Muspratt. "Too rarely is the Hispanic influence showcased in orchestral programs, so we are happy to take this opportunity to present this program."
The program for "A Salute to Frida" will include:
·         "Tico-Tico no Fubá" ("Sparrow in the Cornmeal") by Brazilian Zequinha de Abreu (1880 – 1935); arranged by Cliff Colnot. The original title for this Brazilian choro was "Tico-Tico no Farelo" ("Sparrow in the Bran"), but since Brazilian guitarist Américo Jacomino had a work with the same title, Abreu's work was given its present name in 1931. Sometime afterward Aloysio de Oliveira wrote the original Portuguese lyrics. Outside Brazil, the song reached its peak popularity in the 1940s, with successful recordings by Ethel Smith, The Andrews Sisters (with English-language lyrics by Ervin Drake), Carmen Miranda and others.
·         "Castilla" from Spanish-born Isaac Albéniz's (b. 1860 – d. 1909) "Suite española," Op. 47. This work is noted for its delicate, intricate melody and abrupt dynamic changes.Albeniz's composition technique and harmonic language influenced aspiring younger composers such as Maurice Ravel.
·         "Tango in D," Op 165, No. 2 by Isaac Albéniz (b. 1860 – d. 1909). Albéniz originally composed this slow, romantic work for piano as part of the suite "España," Op. 165 (1890). It has since been transcribed for classical guitar and become one of the most important works of the classical guitar repertoire.
·         "Blue Tango" by Leroy Anderson (b. 1908 – d. 1975). This instrumental composition by one of the great American masters of light orchestral music was written for orchestra in 1951 and published in 1952. It went on to be named Billboard's #1 song of 1952. It was later turned into a popular song with lyrics by Mitchell Parish. Numerous artists have since covered "Blue Tango" including Guy Lombardo, Xavier Cugat and Mantovani and their orchestras.
·         "Estrellita" ("Little Star") by Manuel Ponce (b. 1882 – d. 1948), arranged by Catherine Chen for bassoon and piano. Ponce has been called the Creator of the Modern Mexican Song. His work as a composer, music educator and scholar of Mexican music connected the concert scene with a mostly forgotten tradition of popular song and Mexican folklore
·         "Malaguena" by Cuban composer Ernesto Lecuona (b. 1895 – d. 1963) and American composer Morton Gould (b. 1913 – d. 1996). "Malaguena" was originally the sixth movement of Lecuona's "Suite Andalucía" (1933), to which he added lyrics in Spanish. The song has since become a popular work for jazz combo, marching bands and drum corps.
·         "Granada" by Mexico's Agustin Lara (b. 1897 – d. 1970); featuring Jesse Donner (tenor). "Granada" has been covered by everyone from acclaimed Mexican tenor Néstor Mesta Cháyres to Frank Sinatra to Placido Domingo. Lara is recognized as one of the most popular songwriters of his era.
·         "Mexican Hat Dance" (excerpt) by Jesus Gonzalez Rubio (b. unknown –  d.1874), arranged by Richard Hayman. Written in the 1800s, "Mexican Hat Dance" ("Jarabe Tapatío") is actually a medley of Mexican folk music. The traditional choreography was created by Mexican Felipa Lopez in the early 20th century to celebrate a government-sponsored fiesta commemorating the successful end of the Mexican Revolution. In 1924, "Jarabe Tapatio" was declared to be Mexico's national dance and decreed that it would be taught throughout the Mexican public school system as a symbol of Mexican identity.
·         "Oblivion" by Astor Piazzolla (b. 1921 – d. 1992), arranged for oboe. Argentine-born Piazzolla's works revolutionized the traditional tango into a style named nuevo tango, incorporating elements from jazz and classical music. "Oblivion" is one of his most traditional/less jazzy tangos.
·         "No Sé Tú" ("I Don't Know If You...") by Armando Manzanero (b. 1935 – d .2020), arranged by Katheryn Lackey, featuring Jesse Donner (tenor). Manzanero was a Mexican Mayan musician, singer, composer, actor and music producer, widely considered the premier Mexican romantic composer of the postwar era and one of the most successful composers of Latin America. His numerous awards and honors include the Latin Grammy Lifetime Achievement Award in 2010 and the Grammy Lifetime Achievement Award in 2014. "No Sé Tú" was one of his most popular songs.
·         "La Virgen de la Macarena" by Rafael Méndez (b. 1906 – d. 1981), arranged by Charles Koff for trumpet. This work is a traditional bullfighting song made famous by the great Mexican trumpet virtuoso Mendez. Many great trumpeters have played this work including Doc Severinsen and the Canadian Brass. 
·         "Danzon No. 2" by Arturo Márquez (b. 1950 - ). This is one of the most popular and most frequently performed Mexican contemporary classical orchestral compositions. It was commissioned by the National Autonomous University of Mexico and premiered in 1994 in Mexico City. Written for full orchestra, the music was inspired by a visit to a ballroom in Veracruz and features solos for clarinet, oboe, piano, violin, French horn, trumpet, flute and piccolo. Márquez is a recipient of the National Prize for Arts and Sciences (Mexico).
MAC audiences have enjoyed tenor Jesse Donner's performances in New Philharmonic productions of "Die Fledermaus" (2019), "The Merry Widow" (2020), and New Philharmonic's 2020 "Holiday Sing-Along with the Symphony" and New Year's Eve concerts. Donner's other credits include the role of Rodolfo in Union Avenue Opera's production of Puccini's "La Boheme," his concert debut with the New Jersey Festival Orchestra, and featured soloist for Chicago Philharmonic's "Concert for Peace." Donner was a resident artist at Lyric Opera of Chicago from 2014-2017. Other honors and awards include the Luminarts Fellowship and the Bel Canto grand prize, the George Shirley Award for Opera Performance, a special encouragement award from the Metropolitan Opera National Council Regional Auditions, and 1st place in the 2012 Michigan Friends of Opera Competition.
Tickets
New Philharmonic presents "A Salute to Frida" beginning 7:30 p.m. Saturday, May 15, then on demand through June 15. There will be Zoom talk back immediately following the premiere on Saturday May 15.
Ticket buyers will be sent a link post-purchase. Tickets: $40. Tickets and more information visit www.AtTheMAC.org or call the MAC box office at 630.942.4000. The MAC Box office is open remotely Monday – Saturday, 12 – 5 p.m.
About New Philharmonic
New Philharmonic, the only professional orchestra based in DuPage County, Ill., has inspired classical music enthusiasts in Chicago and the suburbs for more than 40 years. It continues to thrive with the goal to give innovative treatment to both classic compositions and modern works while striving to make the music accessible to new audiences and youth through a variety of educational efforts. Today, under the direction of Kirk Muspratt, named 2018 Conductor of the Year (Professional Orchestra) by Illinois Council of Orchestras, New Philharmonic consists of more than 60 professional musicians and typically performs more than a dozen concerts a year, reaching more than 7,500 from the greater Chicago area annually. New Philharmonic was recently honored with the Illinois Council of Orchestras' 2020 ICO Award in the category Programming of the Year.
About the MAC
McAninch Arts Center (MAC) at College of DuPage is located 25 miles west of Chicago near I-88 and I-355 at 425 Fawell Blvd. It houses three indoor performance spaces (the 780-seat proscenium Belushi Performance Hall; the 236-seat soft-thrust Playhouse Theatre; and the versatile black box Studio Theatre), an outdoor venue, the Lakeside Pavilion, plus the Cleve Carney Museum of Art and classrooms for the college's academic programming. The MAC has presented theater, music, dance and visual art to more than 2 million people since its opening in 1986 and typically welcomes more than 100,000 patrons from the greater Chicago area to more than 230 performances each season.
The mission of the MAC is to foster enlightened educational and performance opportunities, which encourage artistic expression, establish a lasting relationship between people and art, and enrich the cultural vitality of the community. For more information about the MAC, visit www.AtTheMAC.org, www.facebook.com/AtTheMAC or www.twitter.com/AtTheMAC.
About "Frida Kahlo: Timeless"
"Frida Kahlo: Timeless," on view June 5 to Sept. 6, 2021, will be the largest Frida Kahlo exhibition in the Chicago area in more than 40 years, and is hosted by the Cleve Carney Museum of Art (CCMA) and the McAninch Arts Center (MAC) at the College of DuPage (COD). It will feature a 26-piece collection on loan from the Museo Dolores Olmedo as well as a multimedia timeline, 100+ photographic images from the artist's life, a family-friendly children's area, an architectural model of Kahlo's Casa Azul and a Frida Kahlo-inspired garden designed by Ball Horticultural Company. Tickets are on sale now. For more information visit www.Frida2021.org.
The exhibition is presented by Bank of America and made possible through support from the College of DuPage Foundation, Milly and Alan Peterson, Ball Horticultural Company, Wight & Company, Nicor Gas, AeroMexico, the National Endowment for the Arts, the Illinois Office of Tourism and the DuPage Foundation.
Support for New Philharmonic is provided in part by the JCS Fund of the DuPage Foundation; Sullivan Taylor, Gumina & Palmer, P.C.; the Illinois Arts Council, a state agency; WFMT 98.7 FM, WDCB 90.9 FM and the College of DuPage Foundation.
Established as a 501(c)(3) not-for-profit charitable organization in 1967, the College of DuPage Foundation raises monetary and in-kind gifts to increase access to education and to enhance cultural opportunities for the surrounding community. For more information about the College of DuPage Foundation, visit www.foundation.cod.edu or call 630.942.2462.
Programs at the MAC are partially supported through a grant from the Illinois Arts Council Agency.