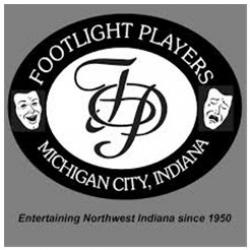 The workshop will be conducted by 5 instructors. Returning instructors are Robert (Bobby) Komendera (acting director and author), Lee Meyer (music/vocal direction), Laura Meyer (Asst. Choreographer/Costuming), Janice Rice (Workshop/Production Manager) and will add Denise Barkow (Asst. to the Director/Choreographer).  Instructors have over 50 years of experience with community theater.  The instruction will include acting techniques, vocal elocution/projection  stage presence, character development, vocal and musical training, choreography, and costume design.
The workshop will have 9 sessions that will run from 1:00 - 4:00 beginning Monday July 12th through July 16th and the second week starting July 19th through July 22nd. There will be a full dress rehearsal (time TBA) on Friday July 23rd and performances on July 24th at 7:30 and a matinee on the 25th. The show, HAPPILY EVER AFTER, was written and conceived by Robert Komendera and promises to deliver more bad puns and jokes than his last two scripts.
Each participant will receive a show t-shirt, show button, a full script including music, 2 complimentary tickets to the production. A cast photo and a DVD of the opening night performance will be offered for a nominal fee.  
For an application to attend the workshop go to www.footlightplayers.org and complete the form or call Robert Komendera at (219) 8795-840 to request one be sent by mail. Remember to get the application in early to be one of the 30 participants. All applications must be received by July 6th or before.