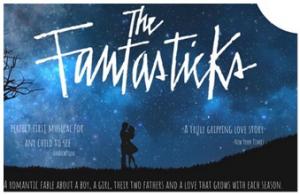 While Matt, Luisa, Matt's father, Mr. Hucklebee, and Luisa's father, Mr. Bellomy were just ordinary people trying to enjoy their lives and times on earth…The Mute, El Gallo, Mortimer and Henry were symbolic for the obstacles and temptations that tempt us to, sometimes, move in wrong directions.   The Mute and the symbolic wall kept lovers and friendships apart.  She also represented the transitions of changing lives and periods of time.   The props of the moon and the sun represented the romance and mysteriousness of the night and the hard reality of the day.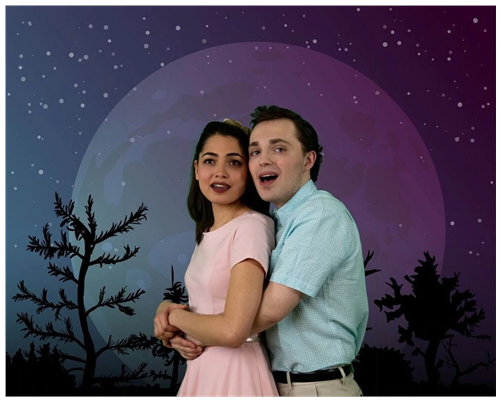 This kind of symbolism was used to tell the story of Matt and Luisa, next door neighbors who discovered their love for each other on opposite sides of the wall between the houses.  Their dads felt that by trying to forbid this relationship, the kids would want to pursue it even more.  They try to stage an event where Matt rescues Luisa from an attempted 'rape' (the creator's choice of words but actually symbolic for an abduction) and becomes "her hero".   The first act ends with a joyful pose tableau with the kids and fathers, again symbolizing love and friendship among the four. 
Things, however, go terribly wrong in the 2nd act.   This, again, is symbolized when the act opens as the foursome are in the same pose as when the first act ended.  This time, though, they are wearing out and looking frustrated and troubled.  We soon find out that the best laid plans and deceptions don't work out as planned.  But, just like any feel good story, all parties realize that, as Dorothy once said, there is no place like home.   It is certainly a fun ride to go from home to distant tempting but destructive places and back home again.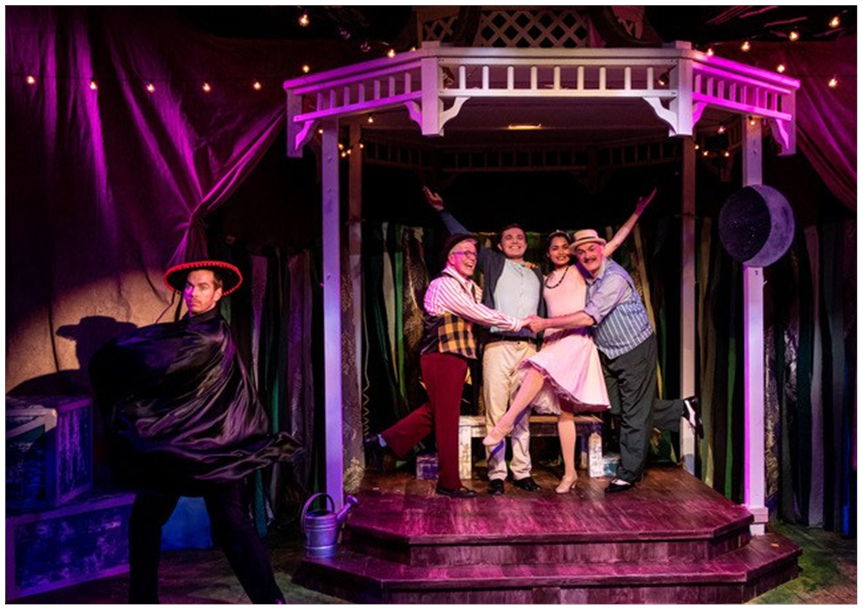 Even the songs are symbolic and foretelling.  The most memorable one you have heard many times.  "Try to Remember" is not only a very pretty melodic song but addresses how important it is to recall the best times and not make the same mistakes.  The reprise at the end makes the point as "El Gallo", the villain, moderator, and deliverer of the moral message stresses that the wall between the homes must remain standing.  To paraphrase Robert Frost, 'good walls make good neighbors'.
'Citadel', the mighty little neighborhood theater does it again!  It's a wonderful rendition of the longest running musical of all time.  A superb job by Director, Pat Murphy. Excellent music direction by Aaron Kaplan and a terrific cast. 
'The Fantasticks' runs through March 8, 2020 at Citadel Theatre, 300 S. Waukegan Road, Lake Forest.  Performances are Thursdays at 7:30 pm, Fridays and Saturdays at 8:00 pm, Sundays at 3 pm. Wednesdays Feb. 26 at 1:00 pm  Tickets range from $40-$45.  FYI (847) 735-8554, ext. 1 or www.citadeltheatre.org,