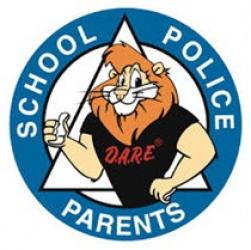 The Munster Police Department has started our Drug Abuse Resistance Education (D.A.R.E.) lessons and visits for the fall semester:
• D.A.R.E. Officer James Ghrist will be providing the main D.A.R.E. curriculum to the fifth grade students at St. Paul's Lutheran School and St. Thomas More School with graduations tentatively planned for early December. The main curriculum covers drug prevention, bullying prevention, resisting peer pressure, managing stress, making use of help networks, and the importance of making positive choices. Their classes will conclude with a D.A.R.E. Role Models session featuring high school students who will answer their questions and offer advice to them.
• Officer Ghrist will also be providing the secondary curriculum to the 8th grade students at the parochial schools and School Resource Officer Gabriel Isenblatter will be providing it to half of the 8th grade students at Wilbur Wright Middle School. These lessons reinforce subjects that the students learned in fifth grade and include a number of videos featuring teens demonstrating ways to resist negative peer pressure.
• Officer Ghrist will also be visiting each of the kindergarten, first, and third grade classes at Eads, Elliott, and Frank Hammond Elementary Schools this semester. The kindergarten classes are visited once and the first and third graders are each visited four times. These lessons include stranger-danger, internet safety, bullying prevention, seat belts, bike helmets, calling 911, following rules, and more.
Each of the students are encouraged to share what they learn with their parents and other family members and to be positive role models for their fellow students. Parents and teachers are encouraged to help with reinforcing these lessons throughout the school year as well.
The Munster Police Department's D.A.R.E. Program provides instruction to almost 2,000 students each school year and has been running strong since 1988 thanks to the great support from our community.
If you would like to help support our D.A.R.E. Program, please make checks payable to the Town of Munster (memo: DARE) and mail them to the Munster Police Department, c/o Officer James Ghrist, 1001 Ridge Road, Munster, IN 46321.
For more information about our D.A.R.E. Program or about how you can help to support our efforts in the community, please contact Officer Ghrist at 836-6639 or jghrist@munster.org. Thank you in advance for your support!