To celebrate the progress on construction of its new Respite Center, six clients of Opportunity Enterprises (OE) were selected to serve as Excavators for a Day. Each client, supported by one of six corporate and individual sponsors, had the exclusive occasion to operate an excavator or start the process of excavating the site where the new Respite Center will be housed. Berglund Construction in partnership with RV Sutton oversaw the event, ensuring the safety of clients and attendees.
We are grateful to all our sponsors, specifically to NIPSCO and the NiSource Charitable Foundation for their large financial support of $50,000.  This donation will go toward promoting the safety and technology components of OE's Respite Centers. 
"Helping fulfill the needs of local communities is something we value here at NIPSCO and NiSource," said Mike Hooper, President of NIPSCO, a NiSource Company. "Respite Centers are essential to creating a place where individuals with development disabilities can live, learn and grow while simultaneously giving caregivers the rest they need. Opportunity Enterprises continues to provide incredible programs for it clients, and we are so proud to support these efforts."
Respite Care provides opportunities for caregivers of those with disabilities to schedule time for themselves while giving their loved ones a sense of community, independence and opportunities to interact with their peers and friends. When complete, OE's 18,000 square foot Respite Center, built at the organization's Lake Eliza property, will feature separate child and adult wings, a communal kitchen with wheelchair-accessible countertops, and a fully accessible treehouse.
Other sponsors of the Excavator for a Day include Centier Bank, Berglund Construction, Steel Cities Steels, CAMACO, and the generosity of Mr. Douglas Robinson.
OE President and CEO Neil Samahon thanked all the sponsors, noting the diversity in community support. 
"We're extremely grateful to these donors for making our Excavator for a Day event possible and giving these six individuals a once-in-a-lifetime opportunity to do something so exciting," Samahon said. "To have so many different industries and people coming together to help us build this new Respite Center and provide these invaluable services to people throughout our region speaks to what an amazing community we have."
OE broke ground on the $6.7 million project in May and plans to open the Center next spring. Visit www.oppent.org/respite to learn more.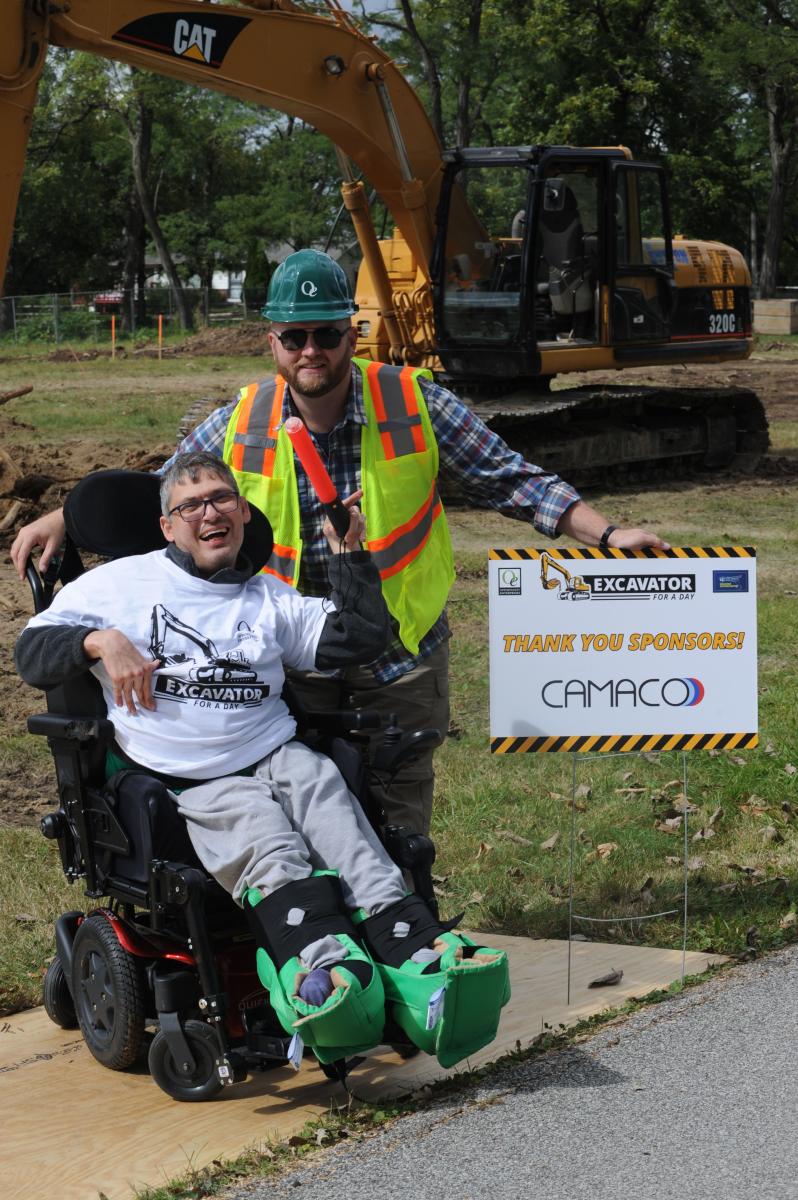 From left to Right: Ryan B. (OE Client); Ryan Voyles, Employee of Camaco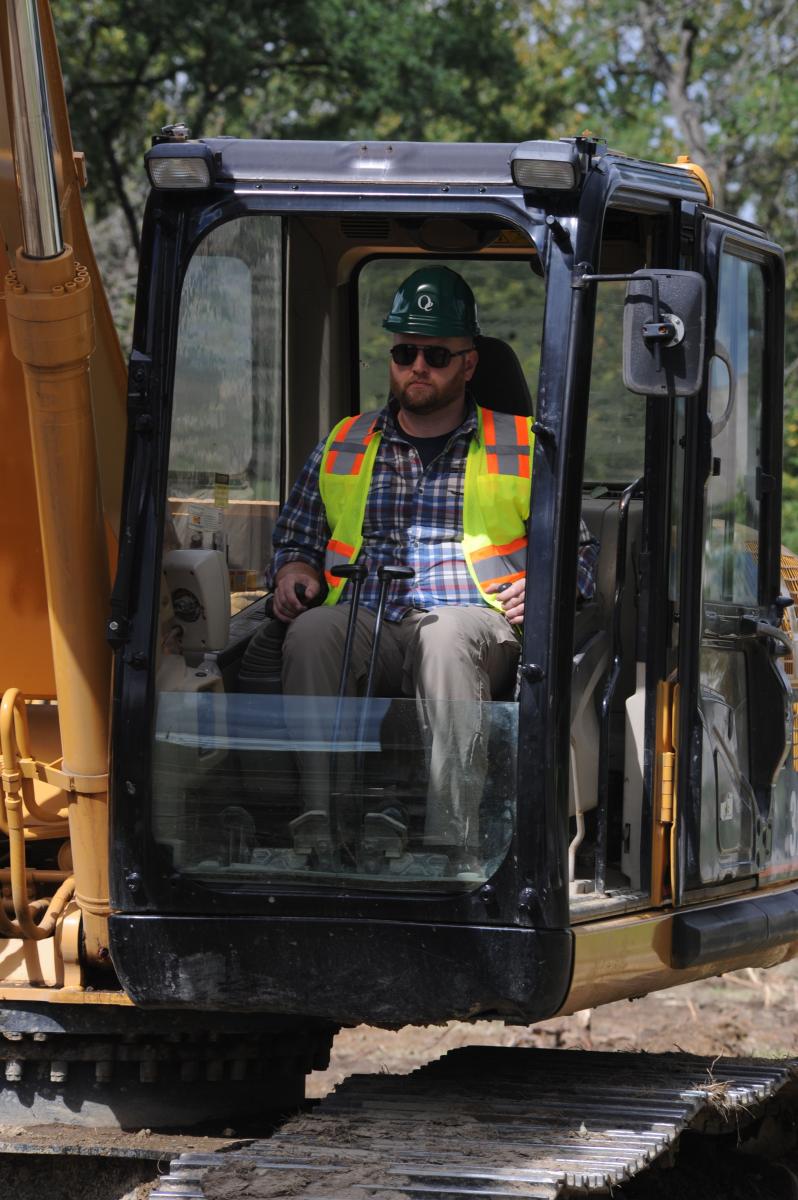 Ryan Voyles from Camaco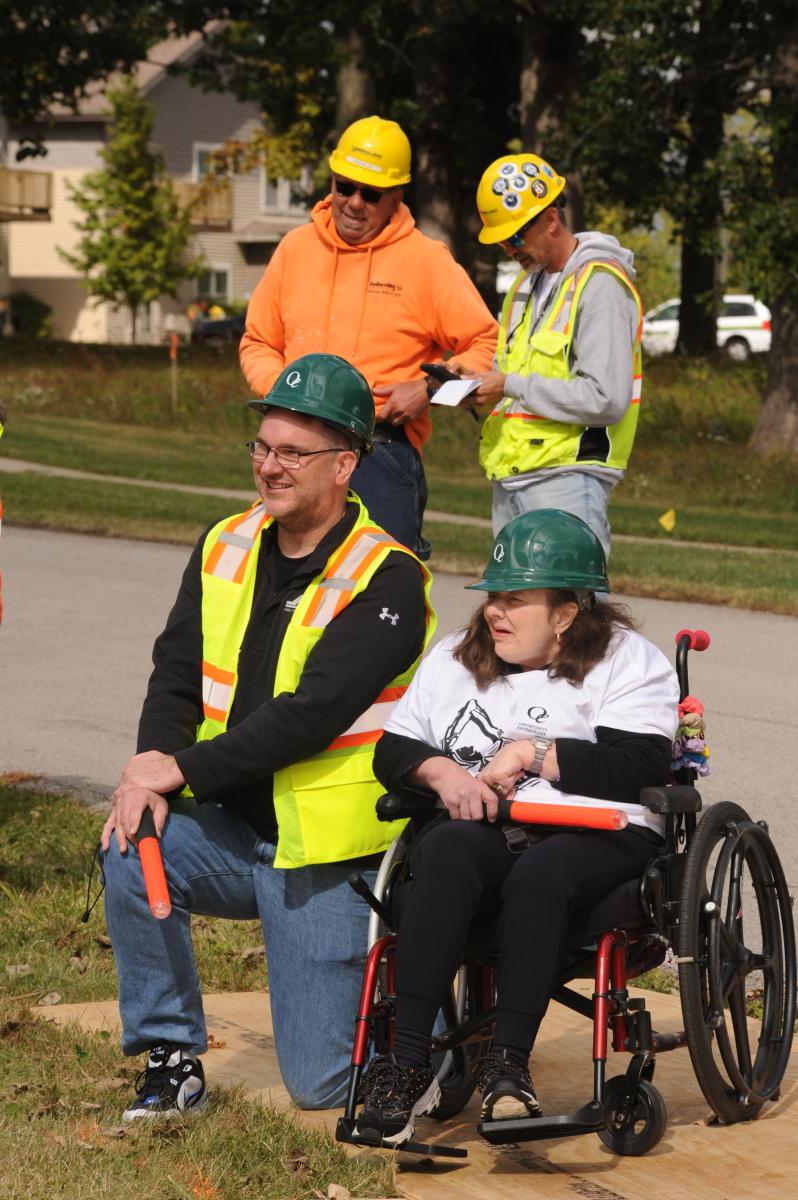 From Left to Right: Front Row – Chris Vangel of Steel Cities Steels and Christine S. (OE Client)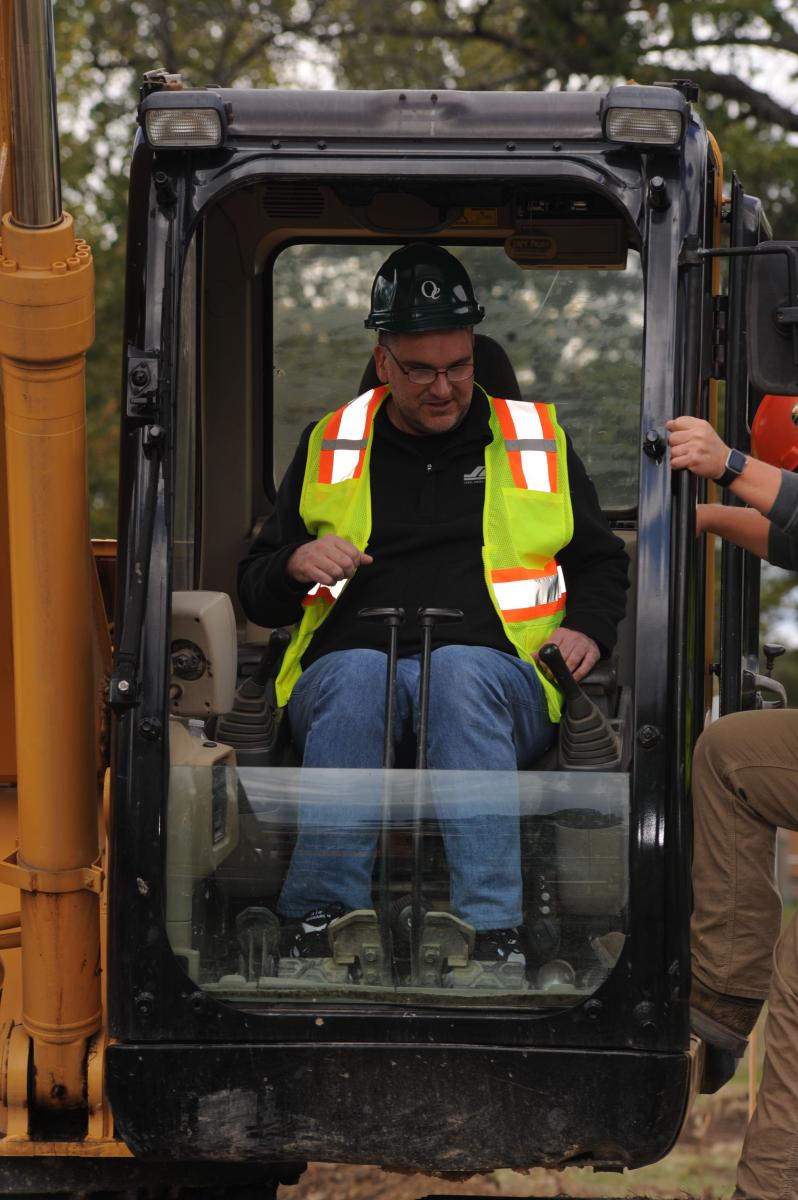 Chris Vangel of Steel Cities Steels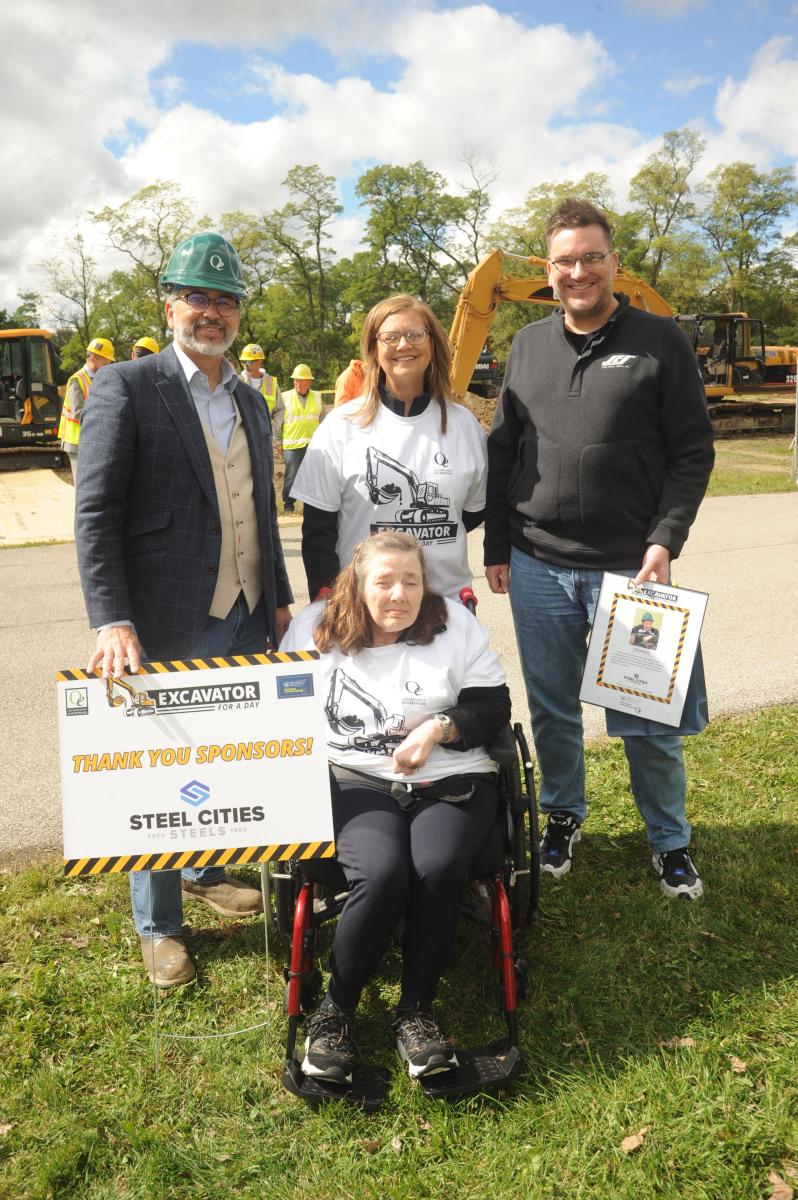 From Left to Right (standing): Neil Samahon, president and CEO of Opportunity Enterprises; Valerie Thill, Chief Program Officer for Opportunity Enterprises; Chris Vangel of Steel Cities Steels; seated is Christine S.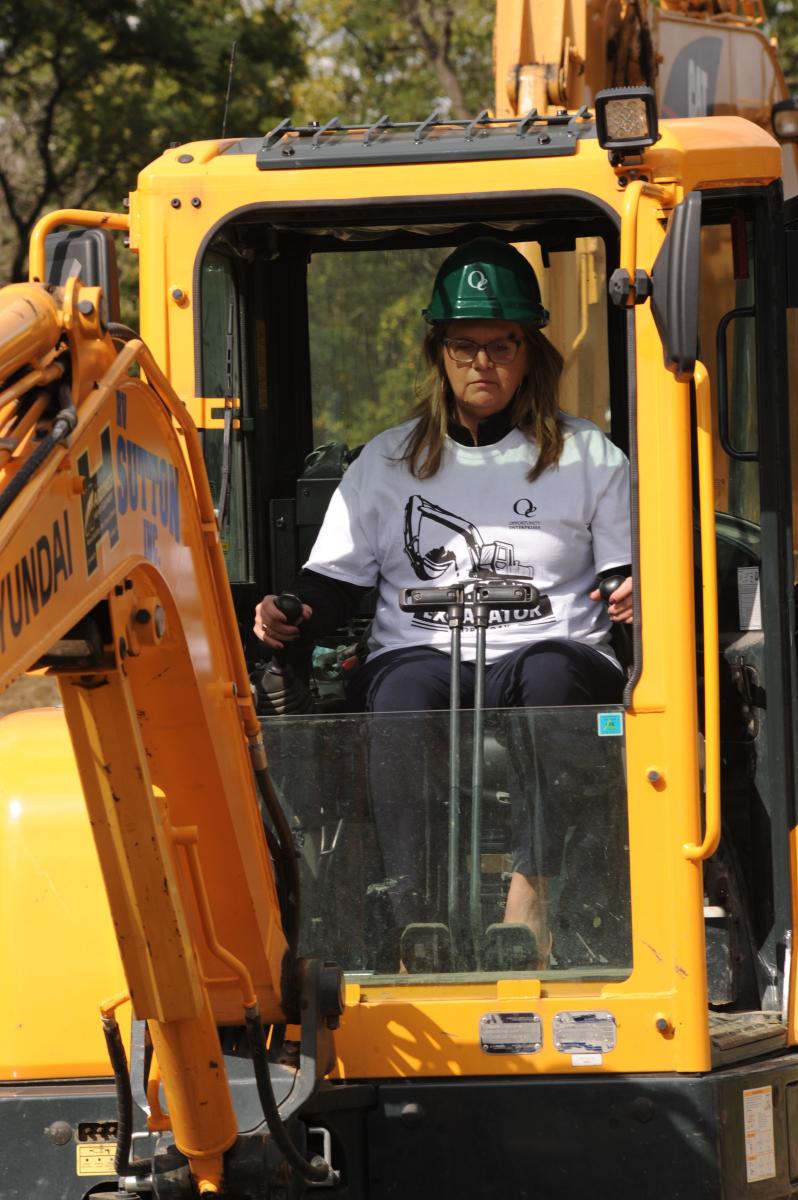 Valerie Thill, Chief Program Officer for Opportunity Enterprises
About Opportunity Enterprises
For 55 years, Opportunity Enterprises works to maximize self-sufficiency and enrich the quality of life for individuals with disabilities. OE is in the business of amazing people, serving more than 1,000 people with disabilities in Northwest Indiana with over 350 staff and hundreds of volunteers. To learn more about OE or to support the organization by volunteering or making a gift, call (219) 464-9621, or visit oppent.org.