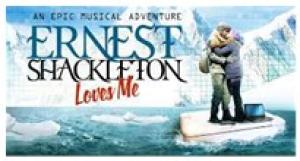 **** Highly Recommended **** Ernest Shackleton Loves Me is a weirdly wonderful musical.  The premise – two people, separated by 100 years and thousands of miles, accidentally meet online – is absurd.  There's no way the story should work, but it totally does.  A charming script will pull you right into this alternate reality, and you'll love it!  4 BIG Spotlight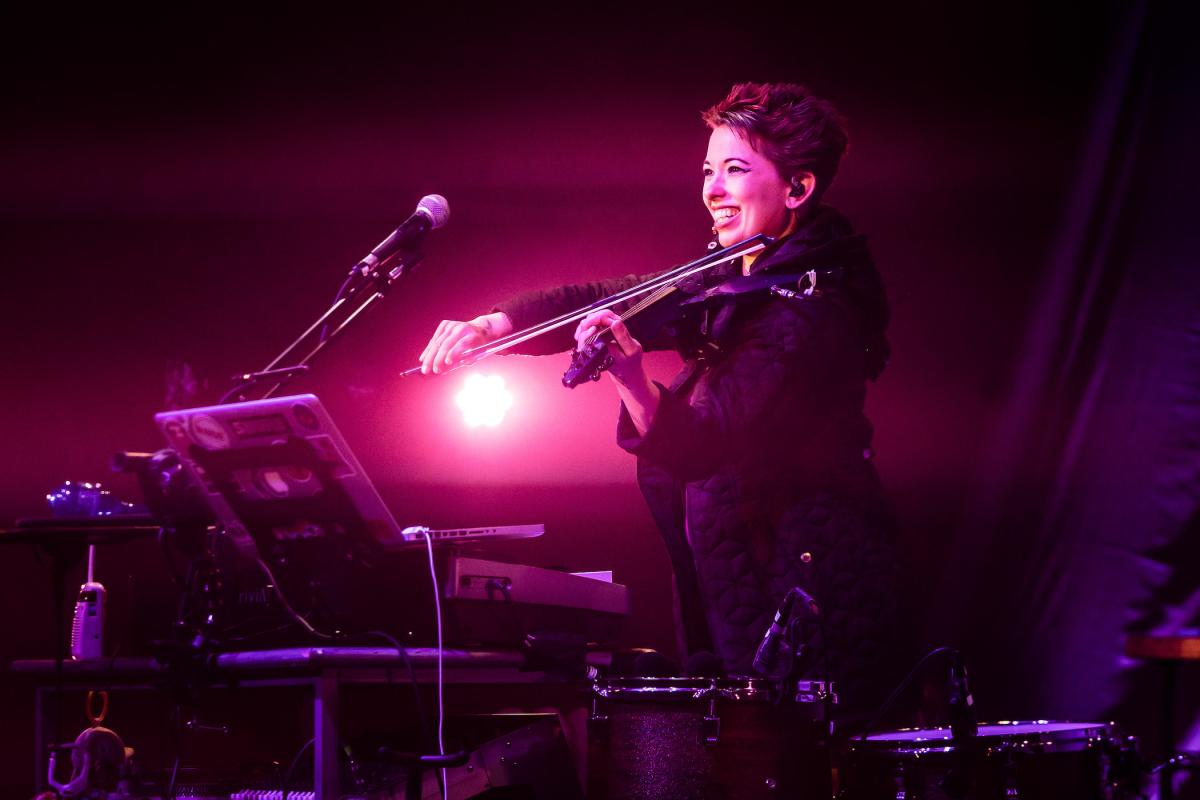 Before you ask, the answer is yes, that Ernest Shackleton!  He was an Anglo-Irish Antarctic explorer whose ship was crushed by the polar ice, stranding him and his crew for months.  Eventually, when the ice broke enough to launch the lifeboats, they rowed for hundreds of miles to reach land.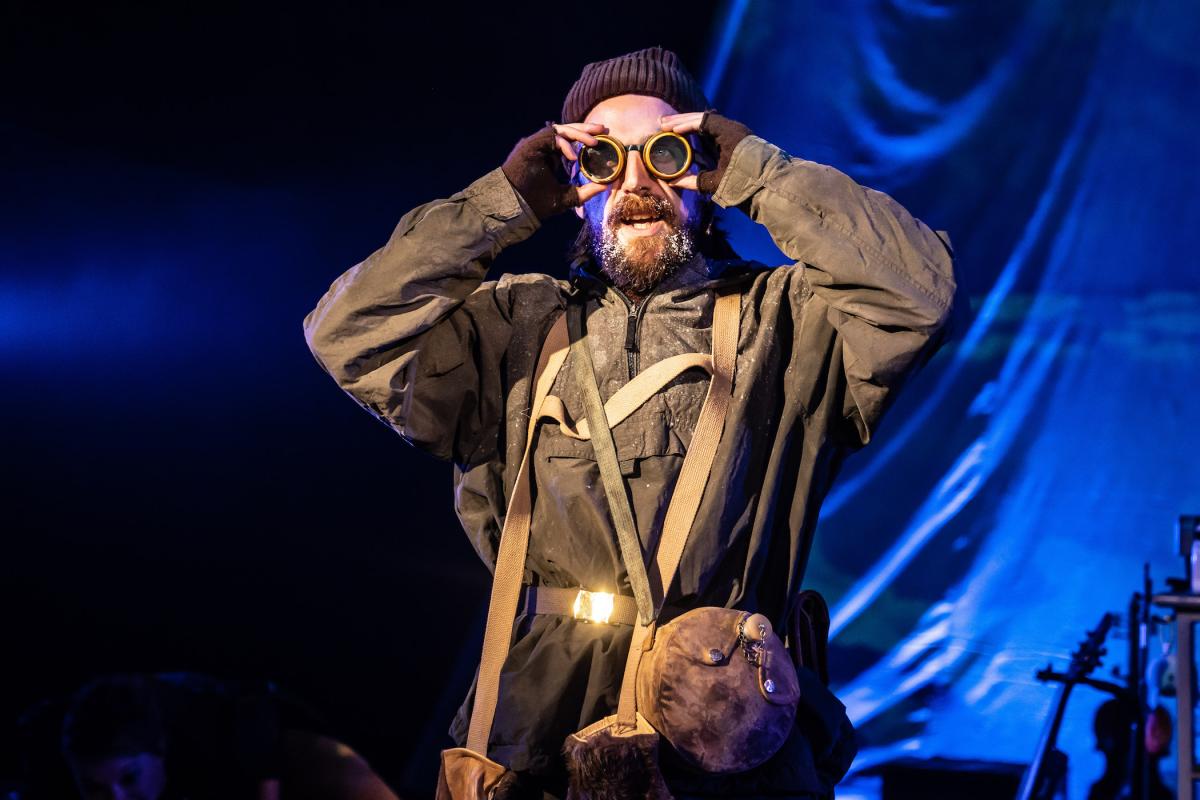 Cat's (Elisa Carson) life is a disaster.  She's a composer, but nobody wants her music.  She wrote a score for a video game, but lost the contract to a high school senior – and didn't get paid.  Her baby-daddy is on 'tour' with his band, so she's totally sleep deprived.  In desperation, she signed up for a dating app, but didn't get any matches.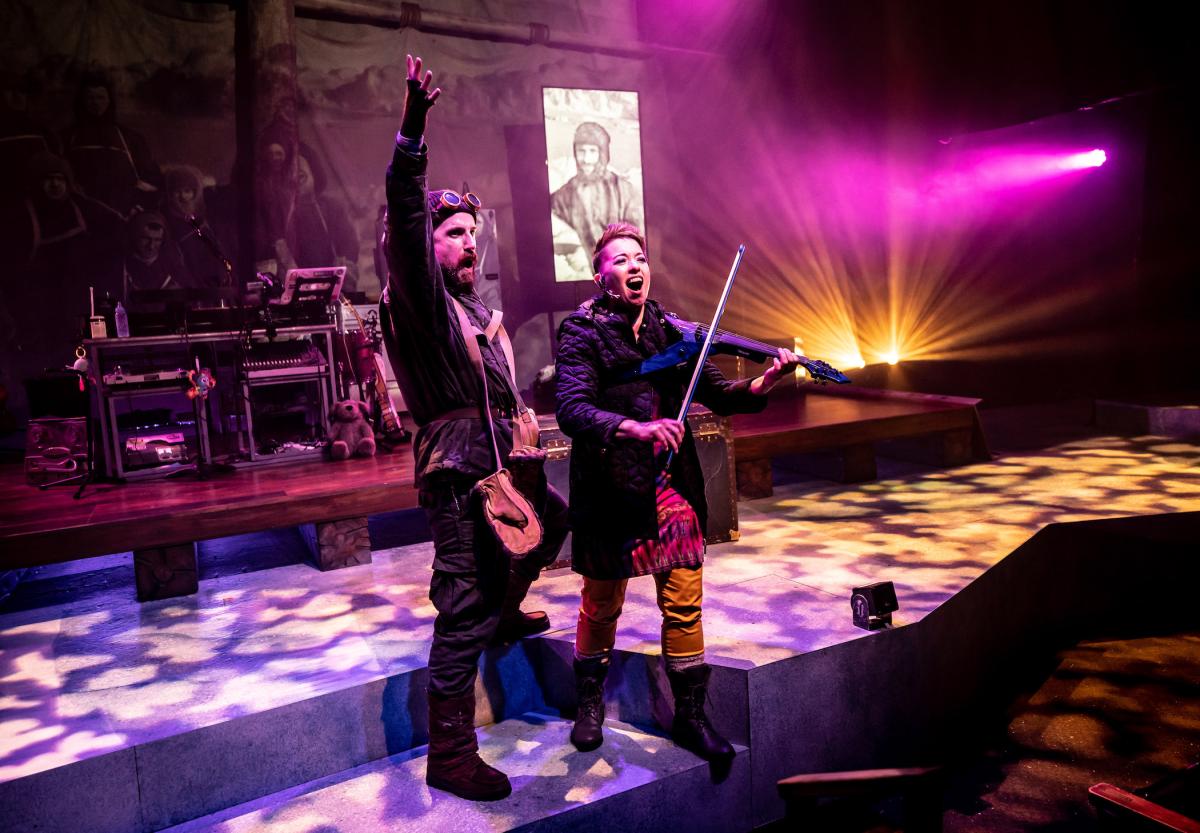 As a thunderstorm rages outside her apartment, her cell phone dings – and Ernest Shackleton (Andrew Mueller) is contacting her.  Obviously she thinks it's a hoax, but then something clicks.  It's really Shackleton!  In the Antarctic!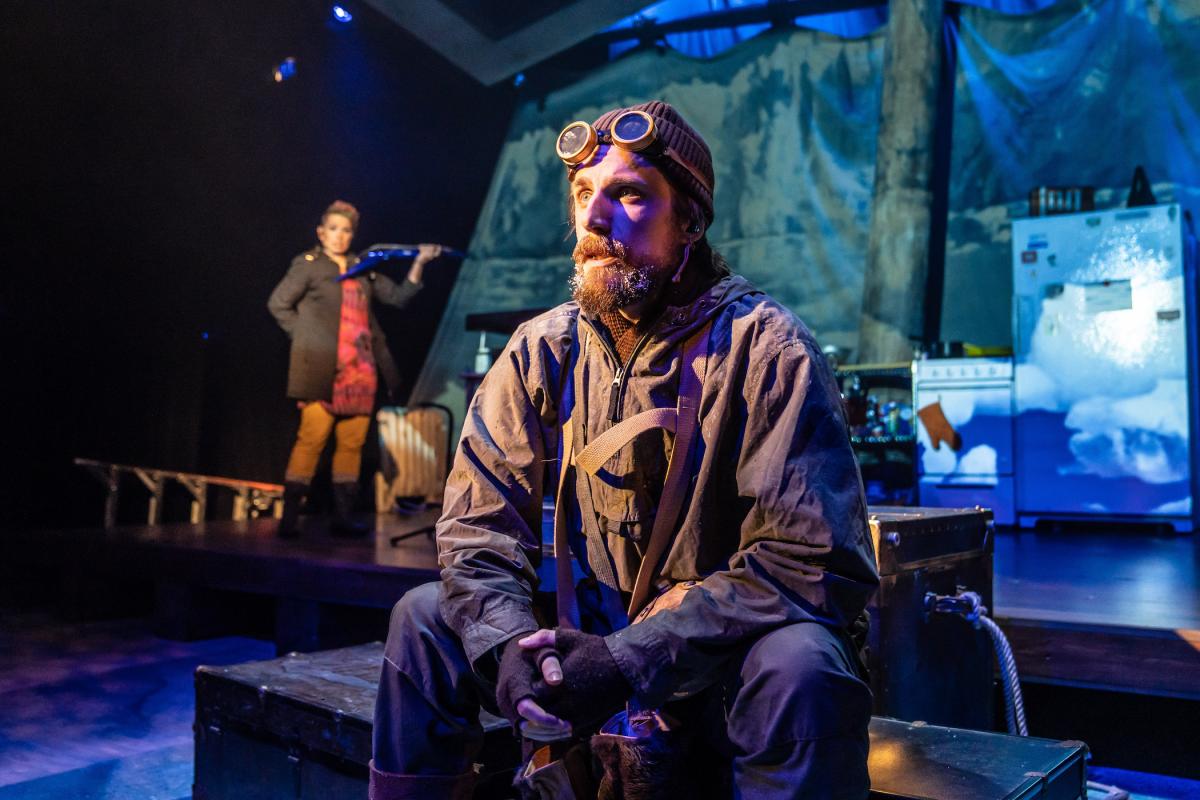 One of the things that make this musical so enchanting is the combination of simple set pieces and technical wizardry.  A smallish loft filled with musical instruments also features a large phone shaped screen where all of Cat's phone contacts appear – her ex, the game guy, a freaky potential match, and Ernest Shackleton (all played by Mueller).  Different sized trunks when moved, become ice formations, boulders, a raft – whatever is needed for Shackleton's journey.  And when he joins her, he bursts out of her refrigerator with a cloud of cold air.  By the way, all the projections are real photographs from Shackleton's expedition.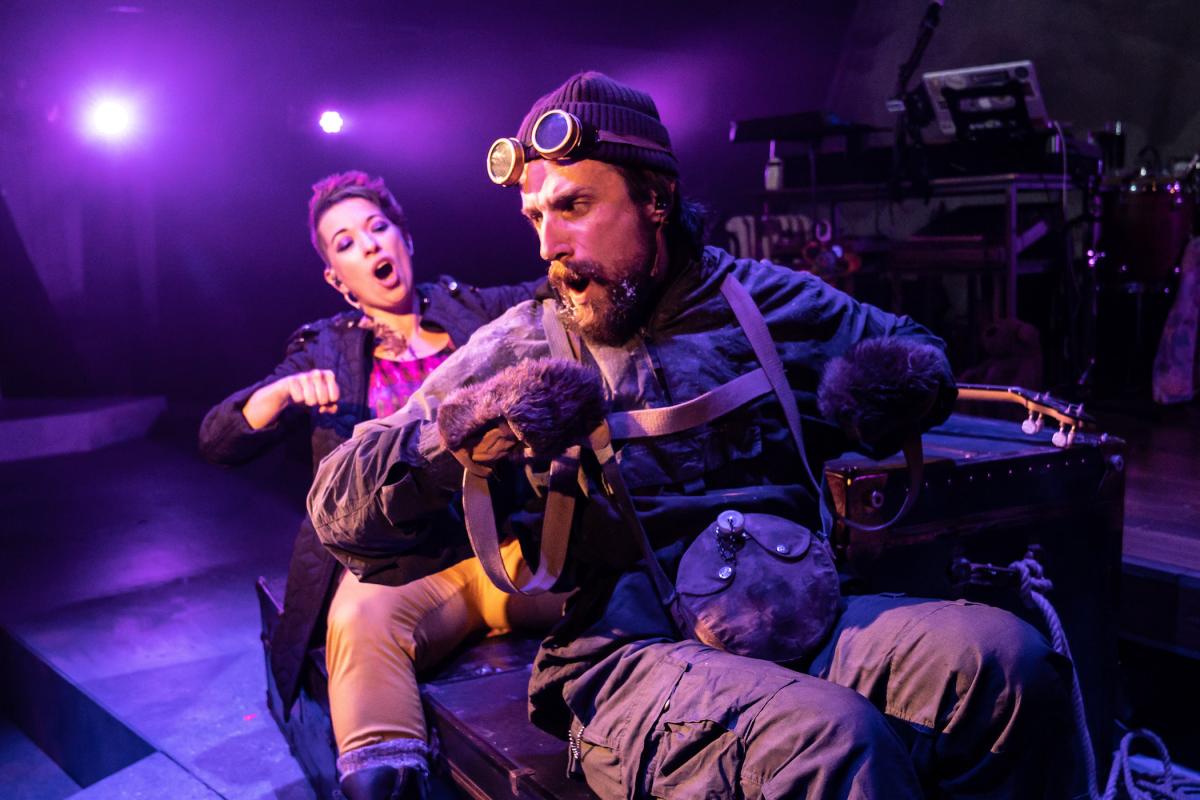 I can't say enough about Elisa Carson and Andrew Mueller who were quite simply amazing!!!  She played an electric violin throughout the show, but switched to a keyboard and drums a couple of times.  Mueller played the banjo – which was conveniently found in the refrigerator!   

Ernest Shackleton Loves Me, written by Joe DiPietro, won the 2017 Off-Broadway Alliance Award as Best Musical.  Brendan Milbury wrote the music, Val Vigoda the lyrics, with orchestrations and additional music by Ryan O'Connell. 
Note: Masks are encouraged but not required in the theater. 
Porchlight Music Theatre's production of Ernest Shackleton Loves Me runs through June 1st at The Ruth Page Center for the Arts, 1016 N. Dearborn St., Chicago.  Valet parking is available.  Running time is 2 hours including an intermission. 
Performances are: Thursdays at 7:30 pm; Fridays at 8:00 pm; Saturdays at 3:30 & 8:00 pm; Sundays at 2:00 pm.  Tickets start at $25.  FYI (773) 777-9884 or www.porchlightmusictheatre.org.