Think of it as Christkindlmarkt, with a Latino flavor and vibe.
The Chicago Latino Theater Alliance (CLATA) is adding all-new Latino flair to Chicago's free, outdoor holiday entertainment offerings by introducing Destinos al Aire, A Holiday Extravaganza!, launching Friday, November 26 at Millennium Park, followed Friday, December 3 at the Humboldt Park Boathouse, and Friday, December 10 at Harrison Park in Pilsen.
On Friday, November 26 at 6 p.m., CLATA will kick off the 2021 Millennium Park Holiday Sing-Along Series with Destinos al Aire: Posadas y Parranda. Cuerdas Clásicas will perform Mexican Christmas posada classics, and the Frankie Diaz Trio featuring Milly Santiago will get everyone in the holiday spirit with Puerto Rican parranda and trulla traditions.
On Friday, December 3, Destinos al Aire travels to the Humboldt Park Boathouse, 1301 N. Humboldt Drive, bringing a festive, outdoor market atmosphere. The event, from 4 p.m. to 7 p.m., will feature live entertainment, food trucks serving up enticing Latino American cuisine, and artisans selling culturally-inspired crafts, garments and seasonal gift items. Performers include comedienne Gwen La Roka, the Venzuelan Cepillao Band, the all-women Puerto Rican ensemble Las BomPlenaras¸ and physical theater from La Vuelta in association with UrbanTheater Company.
On Friday, December 10, Destinos al Aire will pop up at Harrison Park, 1824 S. Wood St. in Chicago's Pilsen community, bringing vendors, food trucks, heat lamps and live entertainment. Hours are 4 p.m. to 7 p.m. Performers include Gwen La Roka, Mariachi Sirenas, Chicago's first all-women Mariachi, Teatro Tariakuri with a Pastorela Navideña and a performance by Teatro Vista.
All events are free. Visit clata.org for more information. To receive the latest updates, sign up for CLATA's weekly e-news, and follow CLATA on Facebook, Twitter and Instagram.
"Que en esta Navidad el mejor regalo que recibas sea estar junto a tus seres queridos, amigos y colegas, compartiendo paz, esperanza y alegría," said Myrna Salazar, Executive Director, Chicago Latino Theater Alliance.
"That means 'this Christmas, the best present you get is to be near your loved ones, friends and colleagues sharing peace, hope and joy.' At CLATA, and on behalf of all of Chicago's Latino theater community, we invite Chicagoans to join their friends and loved ones at Destinos al Aire, to honor and celebrate the holidays with us in warm, traditional Latino styles."
Destinos al Aire is presented as part of the Chicago Park District's Night Out in the Parks series, supported by the Mayor's Office and Chicago Department of Cultural Affairs and Special Events. Sponsors also include The Arts Work Fund and xfinity.
Note: Night Out in the Park events hosted in Chicago Park District locations must adhere to the City of Chicago's guidelines for park use, which state that all park users should continue to wear face coverings and practice social distancing when in a crowd, including outdoor events. For more information and updates on safety guidelines, visit nightoutintheparks.com. 
Artist bios
Destinos al Aire: Posadas y Parranda
Friday, November 26, 6 p.m. at Millennium Park
Cuerdas Clásicas: In 1976, Rodolfo Hernandez became the founder and Director of Cuerdas Clásicas. The group was established as a non-profit organization interpreting various genres of music including classical, semi-classical, instrumental, Mexican folkloric and estudiantina. For 45 years, the group has thrived, fulfilling its mission to promote the arts, traditions and culture of Latin America through its music for generations to come by providing music lessons.
The Frankie Diaz Trio: Frank Diaz Jr. is a guitarist and songwriter with more than 65 compositions in his songbook. He leads Frankie's People, a six-piece band featuring boleros and folk music from Puerto Rico and Cuba. Frankie's People is his third band in the past 15 years. For Destinos al Aire: Posadas and Parrandas, Diaz enlisted vocalist Narda Martinez, drummer José Natal, and percussionist Michael Rodriguez Jr., all of whom are of Puerto Rican descent.
Milly Santiago, of Santiago, Puerto Rico, is one of the most well-known Latino figures in Chicago. Her trajectory as a former newscaster for print media, radio, and TV news and most recently, her term as a member of City Council, have given her the respect and admiration for her dedication to serve Chicago's Latino community. She is also a singer and has been labeled as a respected ambassador of the traditions and music of her beloved Island of Puerto Rico. She was the lead singer for Los Tres Corazones trio for 10 years and participated with various folkloric groups to perform the traditional Puerto Rican music especially during Christmas time. 
Destinos al Aire
Friday, December 3, 4-7 p.m., at Humboldt Park Boathouse
Gwen La Roka is a rising star of stand-up. She has worked with some of today's funniest comedians like Gina Yashere, Felipe Esparza, Aida Rodriguez, Finesse Mitchell and the legendary Paul Rodriguez. La Roka has been featured at comedy clubs throughout the country including The Improv, The Laugh Factory and Zanies in Chicago. Her corporate work includes American Family Insurance, Commonwealth Edison and the National Museum of Mexican Art. She was recently selected as one of six finalists to compete in HBO Latinos Entre Nos comedy contest; if she wins, she would be the first Latina from Chicago with an HBO Comedy Special. gwenlaroka.com

Cepillao is an eight-piece Chicago band with Manasés Rivera, leader/keyboards (Maracaibo, Venezuela), Freddy Quintero/bass (Punto Fijo, Venezuela), Daniel Larez/vocals (Puerto La Cruz, Venezuela), Jose Ormaza/drums, (Quito, Ecuador) Javier Quintana/congas (Caguas, Puerto Rico), Andy Leon/Piano (Maracaibo, Venezuela), Javier Saume, drums/percussion (Caracas, Venezuela) and William Sierra/Vocals (Maracaibo Venezuela). cepillao.band 

Las BomPleneras is an all-women ensemble established in 2010 dedicated to the preservation, promotion, and growth of Puerto Rican culture through the music and dance genres of Bomba and Plena. facebook.com/BomPleneras

Powered by a bold mission to "decolonize theater," UrbanTheater Company is committed to centralizing the power and talents that are innate in every person to tell their communities stories. UTC is thrilled to see its new home now under construction in the heart of Humboldt Park in the new Nancy Franco Maldonado Paseo Boricua Arts Building, 2709-2715 W. Division St. UrbanTheater's new space is scheduled to be completed in summer 2022. La Vuelta Ensemble, in residence with UTC in 2021, led by Puerto Rican artists Jean Carlos Claudio and Raquel Torre, is focused on ensemble-based devised theater exploring high physicality and delightful absurdity. urbantheaterchicago.org
Destinos al Aire
Friday, December 10, 4-7 p.m. at Harrison Park 
Gwen La Roka
See above
Mariachi Sirenas is proud to represent the genre of mariachi music in the Windy City. As Chicago's first all-women Mariachi, they are honored to be a part of the community of strong women working together to promote the folkloric arts of Latin America. Mariachi Sirenas was founded by members Ibet Herrera and Eréndira Izguerra, who was featured in Goodman Theatre's acclaimed 2021 Destinos Festival opening production, American Mariachi. Both Herrera and Izguerra dream to bring women together for the art of mariachi music in their hometown. ¡Que viva la mujer y nuestra tradición Mexicana, si señor...a! mariachisirenas.com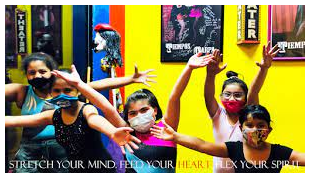 Teatro Tariakuri, under the leadership of Karla Lopez Galvan-Raigoza, Artistic Director, has created a non-for-profit theatrical and cultural center in their three year old space at 3117 W. 63rd St. in the heart of Marquette Park. The teatro's Youth Arts Program provides an in-depth education that focuses on creativity and contemporary techniques of theater and dance rooted in Latino culture. teatrotariakuri.org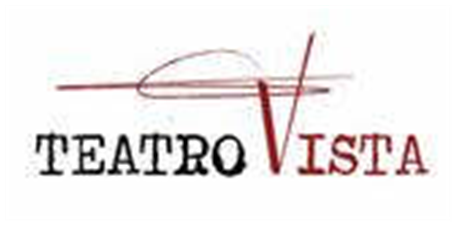 Teatro Vista is Chicago's largest, Equity-affiliated professional Latinx theater company and one of the nation's premier Latinx arts organizations.The company's primary focus is producing new works by Latinx theater artists from its own ensemble, a group of multi-generational, multi-ethnic and multi-disciplinary artists. Lorena Diaz and Wendy Mateo were appointed Co-Artistic Directors in July 2021. teatrovista.org
About the Chicago Latino Theater Alliance (CLATA)
The Chicago Latino Theater Alliance (CLATA) is a transformative cultural engine helping drive the city's local Latino theater community to a more prominent level. CLATA was founded in 2016 as a non-profit 501(c)(3) organization by Myrna Salazar and Chicago's three most prominent Latino arts organizations: National Museum of Mexican Art (NMMA), International Latino Cultural Center (ILCC), and Puerto Rican Arts Alliance (PRAA), with the generous support of the John D. and Catherine T. MacArthur Foundation.  
CLATA's signature program is Destinos, Chicago's annual, citywide, live, international theater festival dedicated to showcasing the Latino experience as told by Latino artists and companies from Chicago, the U.S. and Latin America. For six weeks each fall, Chicagoans and visitors to the city experience a rich, diverse array of Latino-themed shows, panels and student performances at marquee venues downtown and storefront theaters and cultural institutions in predominantly Latino neighborhoods throughout the city. 
CLATA receives generous support from The Paul M. Angell Family Foundation, The Joyce Foundation, The Ford Foundation, The Walder Foundation, The Arts Work Fund, The Gaylord and Dorothy Donnelly Foundation, The Illinois Humanities, The Shubert Foundation,  a CityArts grant from the City of Chicago Department of Cultural Affairs and Special Events, Illinois Arts Council Agency, National Endowment for the Arts, Allstate, ComEd and Southwest Airlines.
For more, visit clata.org.