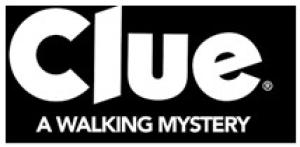 CLUE: A Walking Mystery - Holiday Edition is an interactive game that takes place in downtown Chicago. Detectives will all meet at Block 37, located at 108 N. State Street, Chicago, on the Pedway Level near Starbucks. From there, they will be greeted by the Butler who provides players with a map and an auction catalog. The "Holiday Edition" is set mainly indoors at Block 37 and locations directly adjacent to minimize weather complications (and to keep detectives warm). Participating vendors will be offering discounts exclusively for CLUE detectives so players can solve a murder and get a great Christmas deal all in the same place. 
"We are so elated with the enthusiastic response we've received from our players," said Right Angle Entertainment producer Kevin Hammonds. "Now, we get to close out the year with a bang. The whole experience is being remixed to accommodate for the cold Chicago weather and the jolly holiday vibes. Gathering clues to solve the mystery will be just as exciting for newcomers, and although the mystery is the same, most of the locations are new, so returning players will enjoy discovering fun Christmas cheer sprinkled throughout the experience." 
The recovered artifacts are still covered with holiday décor exactly as they were the evening Boddy Black was murdered all those years ago on Christmas Eve. The Butlers will welcome the detectives with a holiday treat, hopeful the players will discover once and for all who has been naughty and who has been nice. 
Guests playing detective have had a blast so far with Michelle B. (on team Scarlett) saying "This was awesome! Kids loved it. Such a memorable day!" and Kristy T. (on team Green) saying "Everything was very well done and thoughtful – from the Butlers to the clues." 
CLUE: A Walking Mystery - Holiday Edition is a family friendly event and is recommended for ages 8 and older with an adult accompanying minors. Upon purchasing tickets, guests can choose which of the characters they will bring to life. Tickets start at $35 and are available NOW exclusively through Fever. 
Produced by Right Angle Entertainment, the producers of the highly successful Los Angeles run of CLUE Live: A Walking Experience, and under license by leading toy and game company Hasbro, CLUE: A Walking Mystery - Holiday Edition offers fans an immersive iteration of solving the crime of Boddy Black's murder. The experience is created by the award-winning interactive designers, The Wild Optimists. 
Learn more and buy tickets HERE.
Follow CLUE: A Walking Mystery - Holiday Edition on Facebook (Facebook.com/ClueWalkingExperience) and Instagram (Instagram.com/cluewalkingexperience/).
"CLUE: A Walking Mystery" is a licensed experience produced by Right Angle Entertainment in association with Hasbro. © 2023 Hasbro. All Rights Reserved. 
About Right Angle Entertainment: 
Right Angle Entertainment specializes in the production, marketing, management and distribution of live theatrical, digital and concert events. RAE's proud roster includes: America's Got Talent Live, Disney's DCapella on Tour, The Price is Right LIVE!, Wheel of Fortune Live!, The Masked Singer National Tour, Jay Shetty Love Rules – World Tour, The Simon & Garfunkel Story, The Office! A Musical Parody (New York City and National Tour), Rudolph the Red-Nosed Reindeer -The Musical, Sasha Velour's Smoke & Mirrors Tour, among many others.  
About The Wild Optimists: 
The Wild Optimists is an award-winning interactive entertainment company devoted to designing new ways to play.  In the past three years they have created over 40 memorable interactive experiences for tabletop games, virtual games, theme parks, music festivals, historical sites, marketing activations, and more. 
WO began when Juliana Moreno and Ariel Rubin combined their theatre degrees and writing backgrounds in Hollywood with their life-long love for gaming to create the Kickstarter sensation, Escape Room In A Box: The Werewolf Experiment. As the first at home game to ever recreate the "escape room" experience in a tabletop setting for all ages, Escape Room in A Box was a genre-defining success that was licensed by Mattel and soon distributed worldwide. Game of the Year winner at the Mattel Inventor Awards, the Escape Room in a Box brand has now evolved into an ongoing game series with Mattel, selling over 300,000 copies. 
Building upon that success, Wild Optimists has since created immersive gaming experiences for a variety of clients on and beyond the game table. Collaborations include interactive design for theme parks such as Universal Orlando and Mall of America, marketing campaigns supporting high-profile Film/TV properties such as Escape Room 1&2 (Sony), Invisible Man (Universal), and Nancy Drew (CW), live immersive experiences for the Electric Forest Music Festival and the Santa Monica Pier; and tabletop game design for Mattel, Renegade, and Arcane Wonders. 
About Hasbro:  
Hasbro is a leading toy and game company whose mission is to entertain and connect generations of fans through the wonder of storytelling and exhilaration of play. Hasbro delivers engaging brand experiences for global audiences through toys, consumer products, gaming and entertainment, with a portfolio of iconic brands including MAGIC: THE GATHERING, DUNGEONS & DRAGONS, Hasbro Gaming, NERF, TRANSFORMERS, PLAY-DOH and PEPPA PIG, as well as premier partner brands.  
Hasbro is guided by our Purpose to create joy and community for all people around the world, one game, one toy, one story at a time. For more than a decade, Hasbro has been consistently recognized for its corporate citizenship, including being named one of the 100 Best Corporate Citizens by 3BL Media, one of the World's Most Ethical Companies by Ethisphere Institute and one of the 50 Most Community-Minded Companies in the U.S. by the Civic 50. For more information, visit https://corporate.hasbro.com.