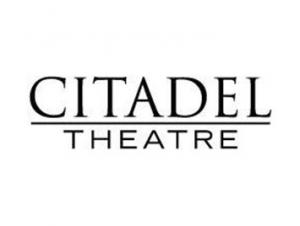 Full casting has been announced for Citadel Theatre's production of Neil Simon's BRIGHTON BEACH MEMOIRS, set to open on Saturday, September 18th, following previews on Wednesday, September 15th and Thursday, September 16th.
One of Neil Simon's best-loved plays among his many hits, the warm and funny BRIGHTON BEACH MEMOIRS, is the first of an autobiographical trilogy that includes BILOXI BLUES and BROADWAY BOUND. BRIGHTON BEACH MEMOIRS is a portrait of the writer as a young teen in 1937 living with his family in a crowded, lower middle-class Brooklyn walk-up. Eugene Jerome, standing in for the author, is the narrator and central character. Dreaming of baseball and girls, Eugene must cope with the mundane existence of his family life in Brooklyn: his formidable mother, overworked father, and worldly older brother Stanley; as well as extended family members that include his widowed Aunt Blanche and her two young (but rapidly aging) daughters. The original Broadway production ran for over four years and made a star of its leading actor, Matthew Broderick.
Citadel Theatre Artistic Director Scott Phelps is directing the production. Phelps announced his cast today. The leading role of Eugene will be played by Siah Berlatsky, a junior in the acting program at the Chicago High School for the Arts who has trained with the Lookingglass Theater Young Ensemble and with Chicago Youth Shakespeare, where he has played Malvolio in TWELFTH NIGHT and Clarence in RICHARD III. The cast also includes Ron Quade (Jack), Monica Castle (Kate), Abby Lee (Blanche), Danny Mulae (Stanley), Shaya Harris (Laurie), and Juliana Liscio (Nora), and Sammy Menapace  (Laurie u/s). 
On the production team are Jeff award-winner Eric Luchen (Set Design), Colin Meyer (Costume Design), Samuel Stephen (Lighting Design), Daryl Beese (Sound Design), Evan Sposato (Set Construction), AnnaMae Durham (Properties Design), Ellen Phelps (Production Manager), Matthew Silar (Stage Manager), and Jules Holynski (Scenic Painter).
Upper row L-R: Siah Berlatsky, Monica Castle, Shaya Harris, Abby Lee.
Lower row L-R: Juliana Liscio, Danny Mulae, Ron Quade.
The warm and funny BRIGHTON BEACH MEMOIRS will open on Saturday, September 18 and run through Sunday, October 17. Tickets to BRIGHTON BEACH MEMOIRS are now on sale at www.citadeltheatre.org. or by phone at 847-735-8554, ext. 1.
 
The company has also announced its policies regarding COVID precautions, which are listed below.  These policies and procedures are subject to change, based on government guidelines and other guidance that may be in force at the times of performances.
 
The 2021-22 season will also include the musical YOU'RE A GOOD MAN, CHARLIE BROWN (November 19 – December 23, 2021); OUTSIDE MULLINGAR, by John Patrick Shanley (February 11- March 13, 2022); and PICASSO AT THE LAPIN AGILE, by Steve Martin (April 22 – May 22, 2022). Season subscriptions are available for the full four-show season at $120.00 or as flex passes that can be used for the patron's choice of three shows for $100.00 or two shows for $70.00. Subscriptions and single tickets are now on sale at www.citadeltheatre.org.
 
LISTING INFORMATION
BRIGHTON BEACH MEMOIRS
by Neil Simon
Directed by Scott Phelps
Saturday, September 18 – Sunday, October 17, 2021
(Previews September 15 and 16 @ 7:30 pm)
PRESS OPENING Saturday, September 18 at 8:00 pm
Thursdays at 7:30 pm, Fridays and Saturdays at 8:00 pm, Sundays at 3 pm. Extra matinees Wednesdays September 29 and October 13 at 1 pm
 
Preview ticket prices - $20.00. Regular run prices Wednesdays, Thursdays, Fridays $40.00; Saturdays and Sundays $45.00. Discounts available for groups, seniors and student.
Citadel Theatre, 300 S. Waukegan Road, Lake Forest, IL
Tickets available online at www.citadeltheatre.org or by phone at 847-735-8554, ext. 1
Dreaming of baseball and girls, Eugene must cope with the mundane existence of his family life in Brooklyn: formidable mother, overworked father, and his worldly older brother Stanley. Throw into the mix his widowed Aunt Blanche and her two young (but rapidly aging) daughters and you have a recipe for hilarity, served up Simon-style.
BIOS
Scott Phelps (Director) is in his 19th year as the Artistic Director at Citadel. He's acted in and directed dozens of Citadel productions over the last decade and a half since founding this North Shore theatre in 2002 with his friend and lifelong companion, Ellen. He has acted/directed in NYC, and in his home state of California, trained as an actor at the Pacific Conservatory of the Performing Arts in Santa Maria, CA, received his BFA from the University of Utah, and did an apprenticeship at the Actors Theatre of Louisville in KY. For 18 years Scott worked for a promotional company and raised his three daughters and his son in Lake Forest. Recently he has been taking on the next chapter of his life — the role of "Grandpa". Although he is unsure if he is old enough to play that part, he's been enjoying the challenge.
 
Neil Simon (Playwright) wrote more than 30 plays and nearly the same number of movie screenplays, mostly film adaptations of his plays and has received more combined Oscar and Tony Award nominations than any other writer. Simon grew up in New York City during the Great Depression. His parents' financial difficulties affected their marriage, giving him a mostly unhappy and unstable childhood. After graduating from high school and serving a few years in the Army Air Force Reserve, he began writing comedy scripts for radio programs and popular early television shows.  His first produced play was COME BLOW YOUR HORN (1961). It was followed by two more successes, BAREFOOT IN THE PARK (1963) and THE ODD COUPLE (1965). He won a Tony Award for the latter. It made him a national celebrity and "the hottest new playwright on Broadway." Overall, he garnered 17 Tony nominations and won three awards. In 1966, he had four successful productions running on Broadway at the same time, and in 1983 he became the only living playwright to have a New York theatre, the Neil Simon Theatre, named in his honor. In 1991, he won not only the Tony Award, but also the Pulitzer Prize for LOST IN YONKERS.
 
Citadel Theatre is one of Chicagoland's premier live theatres, producing hundreds of performances annually and inspiring audiences for nearly 18 years. Founded by Scott and Ellen Phelps in 2002, Citadel Theatre is comprised of its Main Stage performances, its On Tour programs, and its theatre acting classes for children. A proud member of the League of Chicago Theatres and the Lake Forest/Lake Bluff ArtsLink, Citadel Theatre offers a unique intimate theatre experience that transports you to another setting and leaves you feeling exhilarated and wanting more. A recognized 501(c)3 non-profit organization, Citadel can accept tax-deductible donations. For more information, ticketing, and to donate, please visit Citadel online at www.CitadelTheatre.org or call 847.735.8554.
 
COVID PRECAUTIONS/PROCEDURES
In accordance with CDC, State, and the Actor's Equity Association, Citadel Theatre is closely following the on-going changes and regulations that are in place to fight the Covid-19 Pandemic. That in mind, all actors, crew, and additional production staff must and will be fully vaccinated in order to work at our theatre. In order for our actors, production team, and patrons to have the safest, and most entertaining experience possible we have set our Covid-19 safety procedures for performances as follows:
PERFORMANCE PROCEDURES
a. No visitors will be allowed backstage.
b. There must be at least six (6) feet between audience members and the stage.
c. There will be absolutely no interaction between the actors, or stage managers and patrons.
d. Autograph signings, Meet-and-Greets and backstage tours are strictly prohibited.
e. Talkbacks may only happen if the participants remain onstage and audience remains at least ten (10) feet away from the stage.
f. Masks must be worn regardless of vaccine status in the theatre lobby and restrooms, but may be taken off once seated inside theatre if vaccinated.
This procedure is subject to change. Citadel Theatre will be updating the procedure regularly to reflect CDC, State, and Actor's Equity Association recommendations.