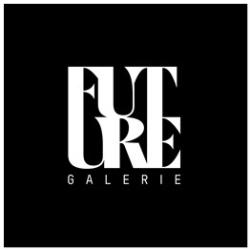 Future Galerie is a contemporary, immersive, and digital art exhibition that explores cutting-edge methodologies for how art is being created and how culture is being experienced. Prior to launching its permanent ticketed exhibition at the top of 2023, Future Galerie is hosting a series of preview events at the prestigious 900 N. Michigan Ave Shops. The first preview event was held on May 26th and was attended by 1500 guests.
"Future Galerie exhibitions and events are the sites of innovation and shared cultural experiences tailored to the general public and art enthusiasts alike," says Co-Founder Alaiia Gujral. "The Future Galerie Preview Series is an opportunity for us to bring together a diverse group of locally and internationally acclaimed artists, and to educate others not only about new waves of contemporary art, but of the newest mediums we are seeing and how they are transforming the artistic landscape."
Attendees will experience firsthand what genre-pushing art looks like with Refik Anadol's world renowned machine learning algorithms that create abstract, dream-like environments displayed on a 190-foot canopy of overhead LED screens.   Krista Kim's interplay of light, technology, and sound will be showcased on a massive projection mapped screen suspended above guests heads while Art Blocks' gallery of physical and digital art, that blend creative coding and blockchain technology, will give guests a glimpse of the avant garde.
Future Galerie also aims to differentiate itself from other popular immersive art experiences by cultivating a strong local creative community, and offering a platform for emerging talent to grow in Chicago.  At the October 1st preview, Future Galerie will be collaborating with Chicago based artist Brandon Breaux—widely known as the artist behind all three of Chance the Rapper's iconic album covers, to produce an immersive pop-up experience and fashion gallery that focuses on Mental Health Awareness Week, which kicks off on October 3rd. Breaux uses type, image, form, and sampling to construct narratives about the state of mental health in the creative scene and society at large.
Future Galerie will also produce a series of panels and workshops, hosted by Eric Spivak of New Friendship Tech, featuring artists and top creative companies, such as Zaha Hadid Architects.  The evening's soundtrack will be supplied by performances from international music collective Soulection, whose brand tagline is fittingly, "The Sounds of Tomorrow."
October 1st Full Event Line Up:  
Refik Anadol (625k followers): Large Format Digital Art
Art Blocks (160k followers): Physical and Generative Digital Art Gallery
Krista Kim (43k followers): Large Format Digital Art
Soulection (363k followers): Music Performance
Andre Power (50k followers): Music Performance
Sasha Marie (23k followers): Music Performance
Brandon Breaux (28k followers): Fashion and Physical Art Gallery
Zaha Hadid Architects (1.3 mil followers): Panelist
Eric Spivak (25k followers): Panel Host
Adrian Stein (10k followers): Augmented Reality Artist
Cold Chillen: Music Performance
Zac Hall: Stage Design
October 1st Full Event Schedule:  
2pm - 6pm |  Educational and Artist Panels Hosted by Eric Spivak
7 pm - 12am | Gallery Exhibition Hours and Performances 
Additional Info on Artist and Performers:
About Refik Anadol: Refik Anadol is a Turkish-American new media artist and designer. His projects consist of data-driven machine learning algorithms that create abstract, dream-alike environments that are shown the world over.  His artwork will be showing on massive 30ft by 30ft digital screens at the Future Galerie Preview Series.
About Krista Kim: Krista Kim is Canadian-Korean contemporary artist whose works frequently use light, digital technology and sound. In 2021, Kim's project Mars House was described as the first virtual house sold, having sold for more than USD $500,000.  Kim will be showing her art on a giant projection mapped disc at the October 1st event.
About Art Blocks: Art Blocks is dedicated to bringing compelling works of contemporary generative art to life. Art Blocks unites artists, collectors, and blockchain technology in service of groundbreaking artwork and remarkable experiences.
About Brandon Breaux: Brandon Breaux is a Fine Artist and Designer working out of Chicago. His creative experience consists of painting, sculpture, web, video, print, and interactive projects. His primary goal is to produce creative solutions, with authentic sensibility and an undeniable aesthetic.
About Eric Spivak: Eric Spivak is a KOL in the art, blockchain, and cryptocurrency space and founder of the largest and fastest growing NFT / DeFi Community In the world. Beyond his contributions to these fast-paced digital environments, he's been making waves with his successful boutique creative agency and marketing firm Urconduit.
About Adrian Stein: Chicago-based new media artist Adrian Stein seeks to understand how humans view themselves through the many mirrors viewed in everyday life. His work engages the concept that different states of consciousness may give rise to different views of the self, and how perceived identities can create a hybrid person, existing virtually and physically.