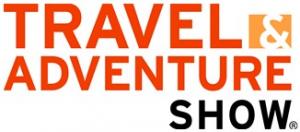 Travelers looking to find, plan and book their next vacation will discover thousands of travel options to explore and meet local destination experts from around the world to help them get there with exclusive offers and savings at the 17th annual Chicago Travel & Adventure Show. Taking place February 5th and 6th at the Donald E. Stephens Convention Center in Rosemont (5555 N. River Rd), travel enthusiasts will have the opportunity to meet face-to-face with travel experts to help attendees personalize and book their dream vacation.  
Whether traveling domestically, abroad or sailing on the top cruise lines in the world, visitors will find an incredible variety of travel options at the Travel & Adventure Show. The price of admission also includes access to dozens of inspirational, educational and culturally focused sessions on four stages on the show floor, along with hands-on activities for the whole family, prizes and giveaways. 
"For nearly two decades, the Travel & Adventure Show has offered attendees access to the best of travel and travel planning, all in one place. This year's show will continue our tradition of bringing guests with a sense of wanderlust together with limitless possibilities from major travel brands, local tourism organizations, globetrotting media personalities, and exciting hidden destinations and specialized trips you can't find anywhere else," said John Golicz, CEO of Unicomm, LLC, the producer of the Travel & Adventure Show Series. "Discounted pricing, exclusive experiences and exciting intel from respected travel experts abound, and we can't wait to return after last year's hiatus to share them. With limited access to travel over the last two years, and a rapidly changing tourism landscape, it is more important than ever for travelers be in the know. This is the only place to do it."   
In a world still recovering from the effects of the pandemic, expert tips and best practices have never been more important to ensure safe, healthy travels. One of the many highlights of the Chicago Travel & Adventure Show is the opportunity to meet and gain inspiration from the world's top travel celebrities and experts. Information is vital to travelers and trade alike, and attendees will receive access to travel advice from personalities who have been traveling throughout the pandemic. Keynote speakers in attendance include:  
Samantha Brown, Host of Samantha Brown's Places to Love 
Pauline Frommer, Editorial Director of the Frommer Guides and Publisher of Frommers.com 
Peter Greenberg, Emmy Award-Winning Investigative Reporter and Producer and CBS News Travel Editor 
Andrew McCarthy, Award-Winning Travel Writer, Actor and Director 
"Travel is a life-affirming, mind-expanding, health-promoting activity, one that many of us have missed desperately over the last two years," said Frommer. "That's why I'm so excited to meet travelers at the Chicago Travel and Adventure Show and discuss with them the myriad of ways one can travel safely, responsibly and affordably right now. It can be done and it should be done!"   
In the Savvy Traveler Theater stage, visitors will interact with travel experts on subjects ranging from packing and travel technology, to maximizing credit card reward points and what to do if a mishap strikes while traveling.    
In the Destination Theater, travelers will receive destination-specific information from local experts containing information on when to go, how to get there, what to see and local, off the beaten path attractions.   
At the Global Beats Stage, attendees can feel the beat and experience the rhythm of cultural dances and performances during more than 20 presentations throughout the weekend.     
Attending the Chicago Travel & Adventure Show is an adventure in-and-of-itself and presents activities suitable for the whole family. Guests will have access to the Green Screen Photo Booth, where they'll have the opportunity to take their picture taken in front of a green screen featuring a dozen of travel backdrops. This service is complimentary and comes complete with a take home and digital copy of the photo.    
The Chicago Travel & Adventure Show will take place on February 5th and 6th at the Donald E. Stephens Convention Center, 5555 N. River Rd in Rosemont, IL. The show opens at 9:30 a.m. Saturday for travel professionals; the public can attend from 10 a.m. to 5 p.m. Saturday and from 11 a.m. to 4 p.m. on Sunday. Attendees can purchase single-day and two-day tickets online now for the discounted rate of $11/$18. Children 16 and under are free and on-site tickets can be purchased with cash only. For tickets and event information, visit https://travelshows.com/shows/chicago/.   
The Chicago Travel & Adventure Show will adhere to all state and local health and safety protocols to ensure a safe, stress-free environment.   
About Unicomm, LLC and the Travel & Adventure Show Series 
Unicomm, LLC is an independent business-to-business communications company specializing in originating and managing world-class trade shows and conferences. Unicomm's properties include the nation's largest and longest-running series of travel events, the Travel & Adventure Show in Atlanta, Boston, Washington, D.C., New York, Chicago, San Francisco/Bay Area, Los Angeles, Denver and Dallas. Unicomm also produces industry-leading conferences including the annual American Traveler Trends Forum, as well as the Virtual Travel & Adventure Show Series.